MayfairSilk™ - tradition meets modern design and weaving technology
Hand-crafted, finest grade 6A Mulberry Silk, 25 momme
Sleep upgraded, simple.

Collection:

Mulberry Silk Pillowcases
Complimentary Noble Isle® Gift with every order over £180 (Month of January 2021, while stock lasts)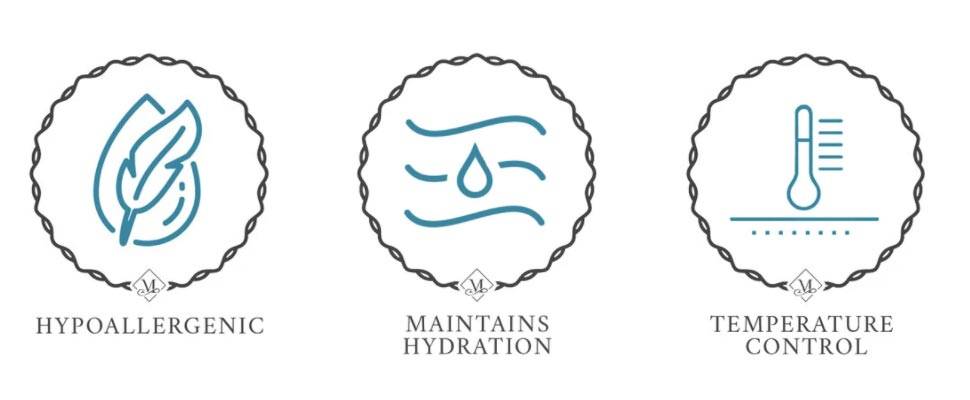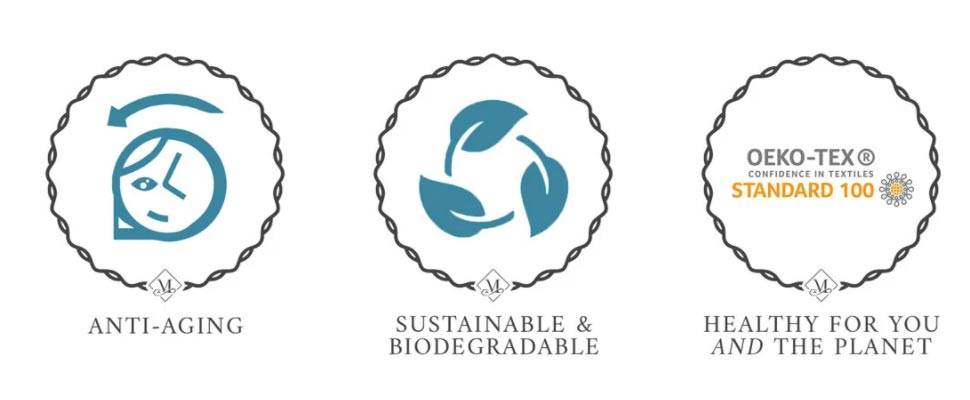 100% Pure Mulberry Silk Pillowcases - 25 Momme
High quality, comfortable sleep, is a cornerstone to health as your body repairs, rejuvenates and recharges. Whilst silk might seem a mere indulgence at first glance, upon further inquiry its superior qualities become self evident as the best choice for sleeping.
"Cotton absorbs 27 times its weight in water. A property that's ideal for bath towels but when it comes to pillowcases and bed linen it strips the natural moisture of your skin and hair making it dull and dehydrated whilst you sleep wrapped in it all night. This is less of an issue in your younger years, but as we age our skin naturally becomes drier and elasticity reduces. Over time, sleeping on cotton can lead to pre-mature ageing, brittle hair and the moisture it traps creates a breeding ground for bacteria and dust-mites.

MayfairSilk is temperature regulating and absorbs less than 0.3 times its weight in water. It has moisture-wicking properties which means any perspiration is evaporated quickly without drawing out your skin and hair's natural moisture levels. As time passes, sleeping in silk is a helping hand to slow down ageing. Sleeping in silk helps retain the skin's radiance and adds lustre to your hair. It is anti-bacterial, anti-mould, dust-mite resistant, thermoregulating and hypoallergenic.

This is why leading skin care specialists, doctors and dermatologists recommend using MayfairSilk pillowcases and bed linen."
You can look forward to over a decade of use when following our care instructions (that includes machine-washing).
There simply isn't a more ideal, luxurious, comfortable, fabric to sleep on for 3,000 hours over the next year, or 30,000 hours over the next decade, than MayfairSilk.
Discover for yourself why silk has been referred to as the "Queen of textiles" since the 27th century BC.
Pick your own MayfairSilk pillowcase to match your style ... a little bit of self-care goes a long way.