Halloween Gifts - Silk Pillowcases for a Spooktacular Slumber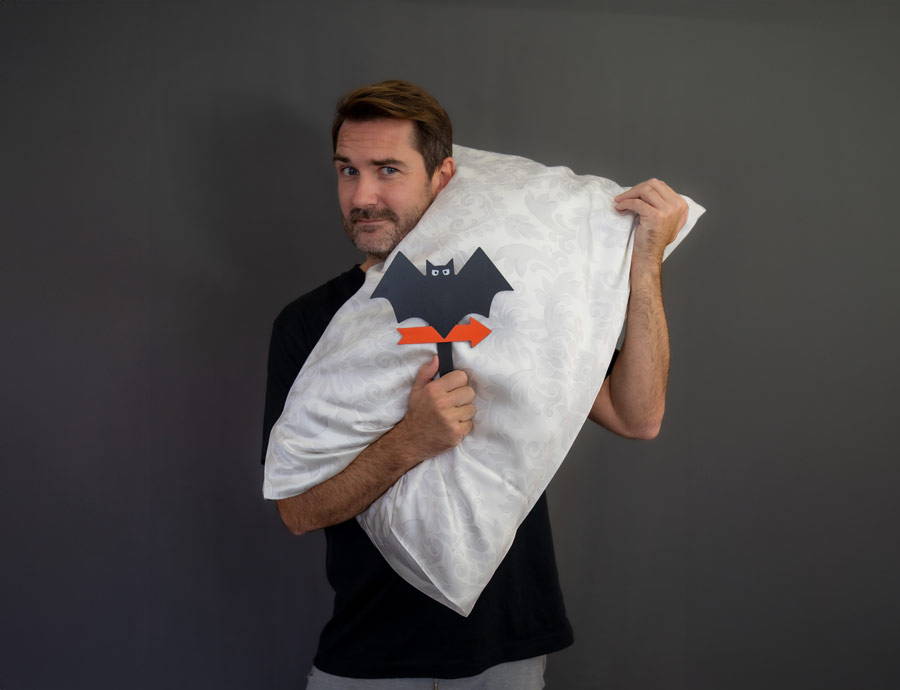 The moon has awakened
with the sleep of the sun,
the light has been broken,
the spell has begun…
It's Halloween season, and what better way to celebrate this eerie, fun and enchanting holiday than with the perfect Halloween gift.
As we delve into the history of Halloween, its popularity in England, and the enchanting benefits of sleeping on silk, we'll also introduce you to Mayfairsilk's Halloween collection that's sure to cast a spell on your bedroom.
History of Halloween - Unmasking the Origins

Halloween, with its costumes, candies, and creepy crawlies, has a fascinating history rooted in ancient traditions.
Originally, it was a Pagan festival known as Samhain, celebrated by the Celts over 2,000 years ago. Samhain marked the end of the harvest season and the beginning of winter. It was believed that on the night of October 31st, the boundary between the living and the dead blurred, allowing spirits to roam freely.
To ward off these mischievous spirits, people would light bonfires and wear costumes made of animal skins.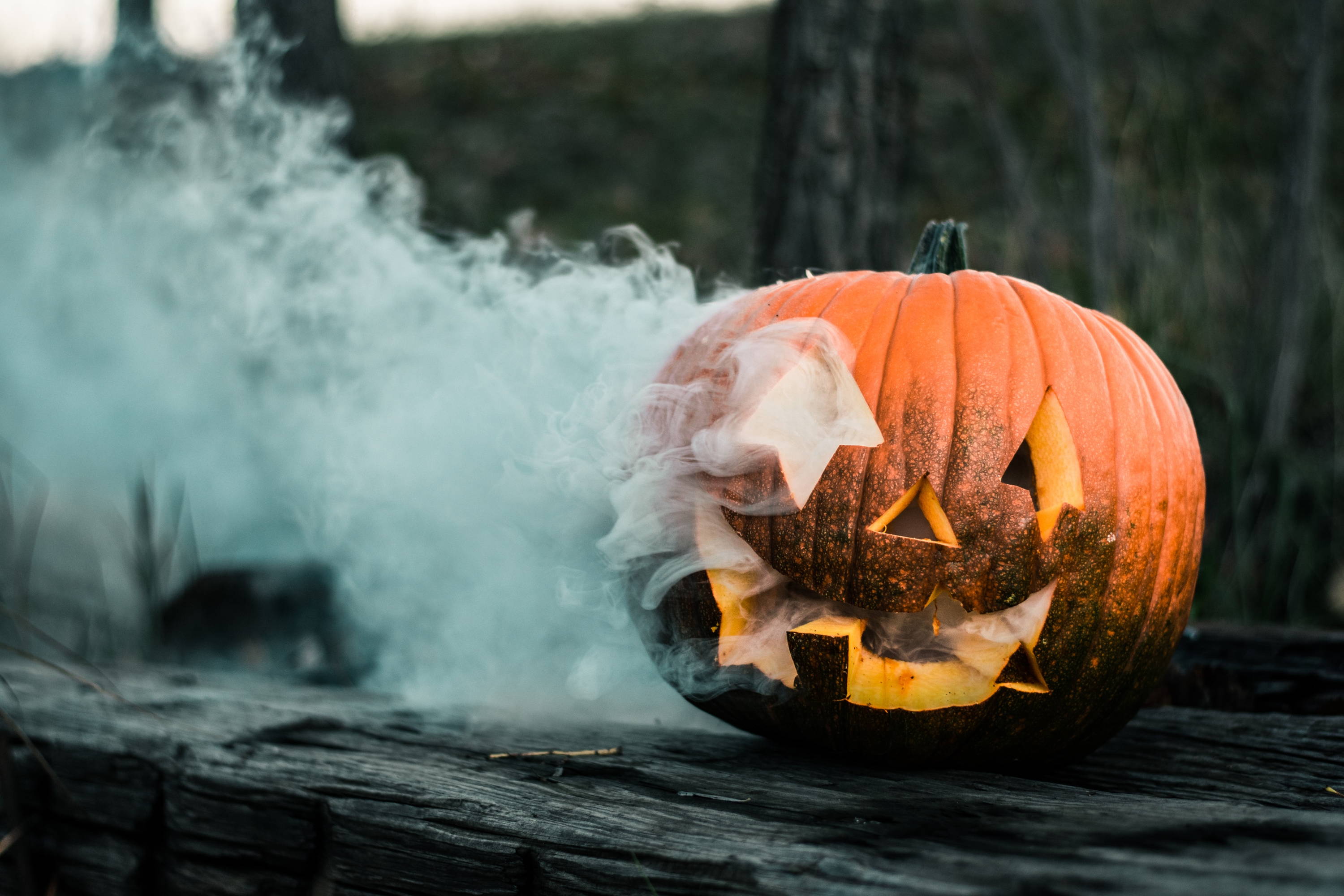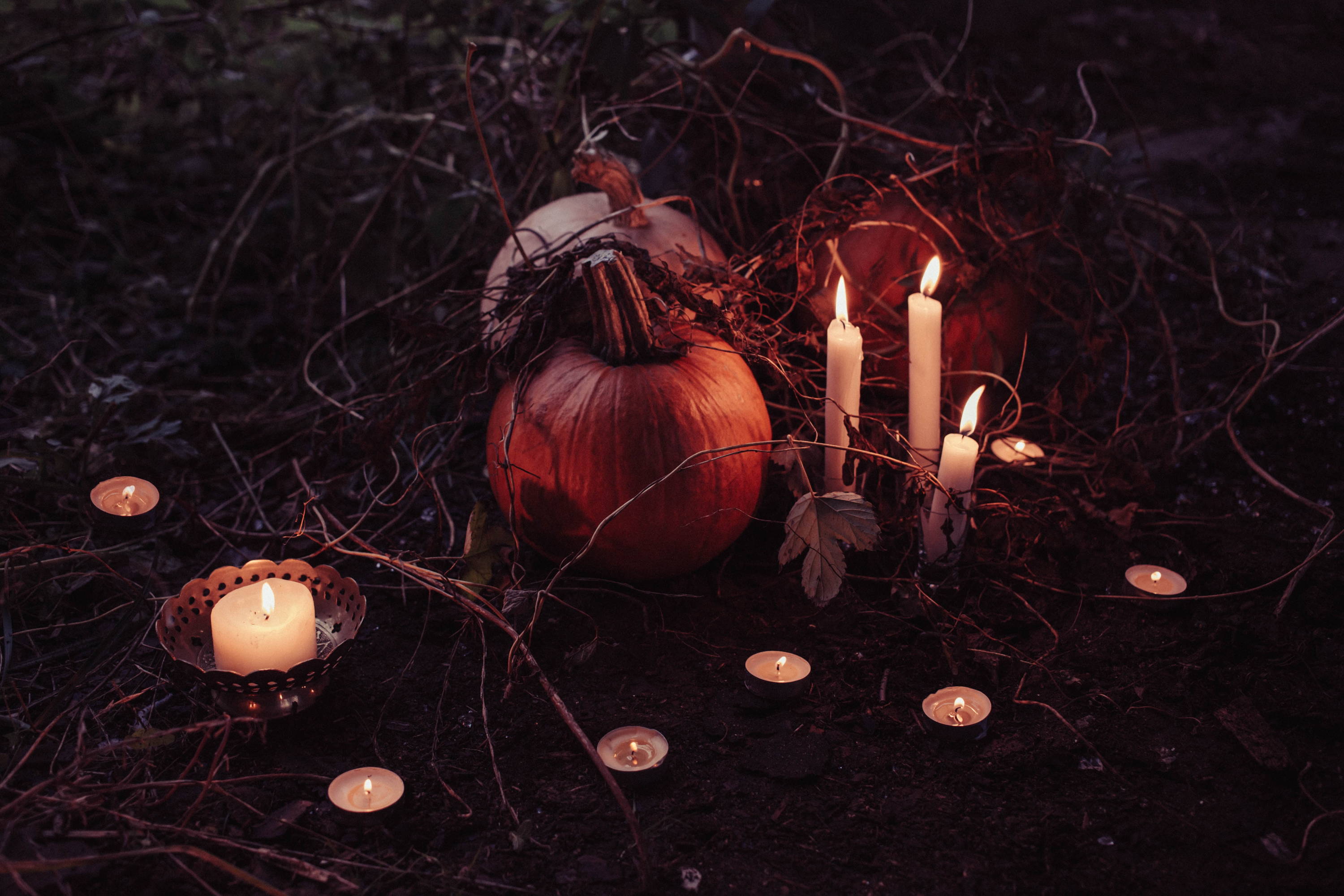 Halloween's Popularity in England and the UK

Halloween made its way to England in the early 17th century when Scottish and Irish immigrants brought their traditions with them.
Initially, it wasn't as widely embraced as it is today. However, over time, it gained popularity and evolved into the holiday we know and love today.
English Halloween celebrations often include spooky decorations, pumpkin carving, and trick-or-treating, where adults and kids dress up in costumes and go door-to-door for treats. It's a fun activity for little ones where they exchange sweets, crafts, chocolate, pumpkin and other halloween gifts.
Halloween Gift Ideas: Why choose Silk Pillowcases

Now, let's turn our attention to the star of the show - pure silk pillowcases.
While you may not immediately associate silk pillowcases with Halloween, they make a delightful and unexpected gift for several reasons:
1. No More Hair-Raising Bedhead

Silk pillowcases are incredibly gentle on your hair.
They reduce friction, preventing your locks from becoming tangled and unruly, even on the wildest of Halloween nights.
No more waking up with hair that looks like it's been through a haunted house!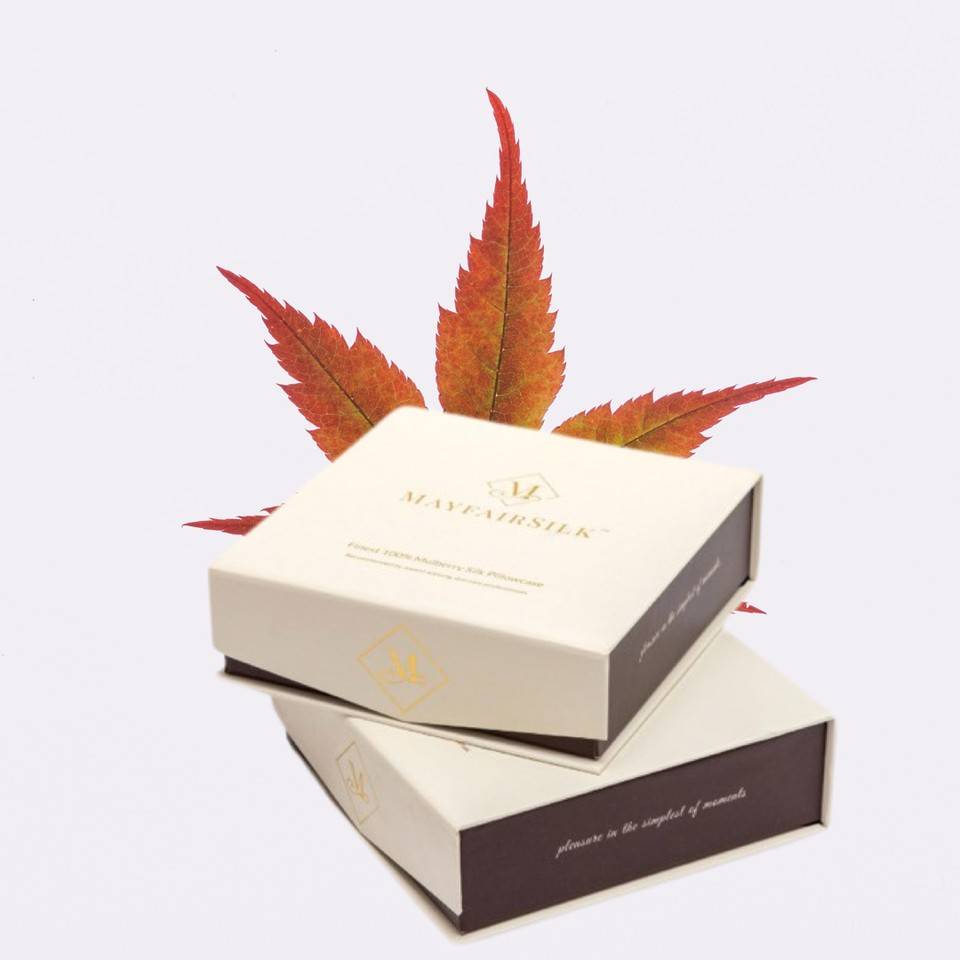 2. Skin That's Spellbindingly Smooth

Silk is a natural protein fibre that's hypoallergenic and breathable.
It's perfect for sensitive skin, as it is soft, reduces the likelihood of irritation and helps your skin retain moisture.
Wake up with a complexion that's bewitchingly radiant.
Silk pillowcases provide unparalleled comfort, making your slumber feel like a dream.
As you rest your head on a silk pillowcase, you'll experience the luxurious sensation of sleeping on a cloud. It's like a treat for your senses.
4. Elegance That Enchants

Silk pillowcases add a touch of sophistication to any bedroom.
Their shimmering appearance and smooth matte texture make them a stylish addition to your bedding ensemble, ensuring that your sleep environment is as enchanting as Halloween itself.
A great way to impress your guests is by adding silk pillowcases to the guest room - for the next level of hospitality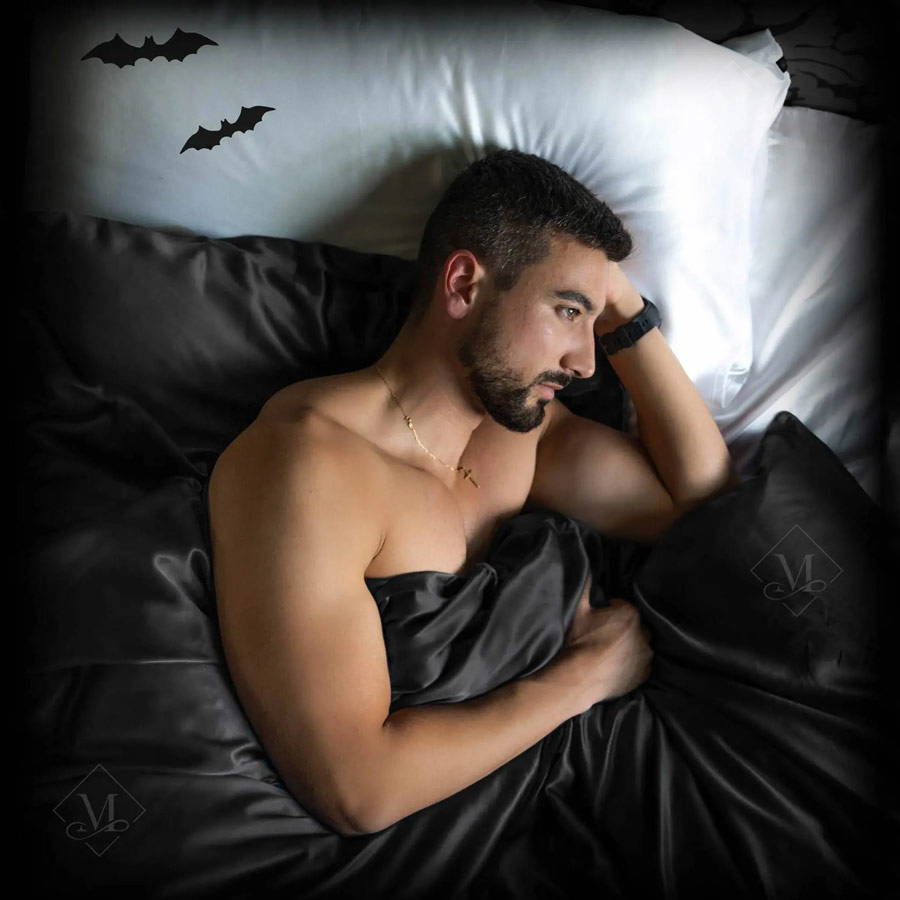 5. Durability That Lasts Beyond the Witching Hour

Mayfairsilk's pillowcases are made with the highest quality silk, are packed with love and ensure longevity with special washing instructions being presented - it is a touch of luxury that endures well beyond the spooky season.
These pillowcases are an investment in your beauty sleep, making them the perfect gift for you and your whole family during Halloween and beyond.
Other Halloween Essentials

In the spooky spirit, couple your silk pillowcases with silk eye masks or silk scrunchies. When it comes to colour, darker the better.
To offer personalised presents we have a complimentary gift card that can be added with our orders.
You can add props such as spiders, spider webs, pumpkins, bats, and other spooky motifs to add a touch of Halloween spirit to your bedroom.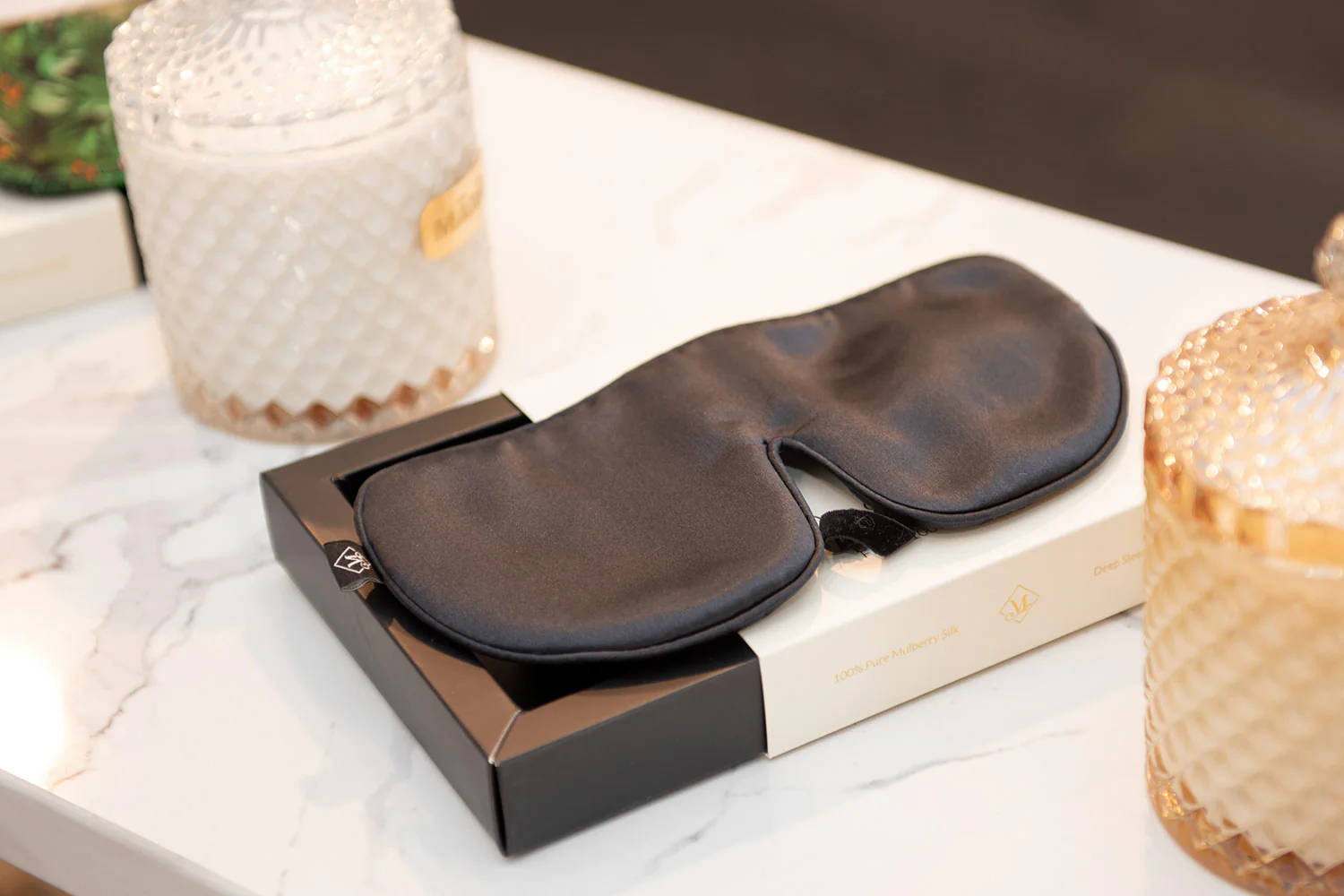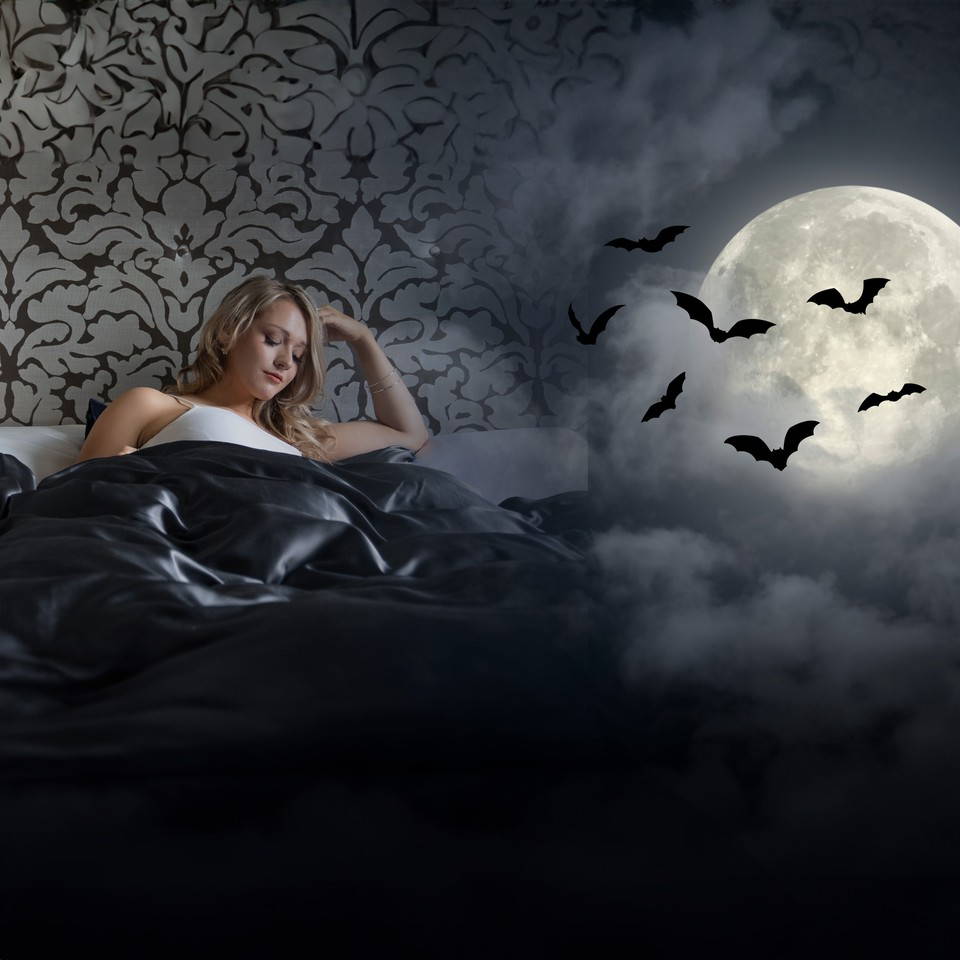 Spooky Season: No Trick, Just Treats

But wait, there's more! Mayfairsilk is here to make your Halloween even more magical with its Halloween collection.
Explore bedding on the dark side with our bewitching designs and rich, luxurious colours.
Our silk pillowcases are the perfect treat to elevate your Halloween home decor and you can save when you shop gifts at our October sale.
Halloween Special:
Browse the Halloween Collection on mayfairsilk.com to discover our exclusive Halloween collection.
Whether you're a fan of classic black or prefer a more elegant and mysterious vibe, we have silk pillowcases that will complement your Halloween festivities perfectly.
For orders over £100 you'll be auto-enrolled in our rewards club and begin receiving 10% back from each purchase in store credit to use on future purchases.
In conclusion, Halloween is a time of enchantment and magic, and a great way to celebrate is to give a gift of everyday luxury with a Mayfairsilk pillowcase.
As you embark on your Halloween adventures, remember that the real treat is a night of luxurious slumber on a silk pillowcase, free from hair-raising bedhead and with skin as smooth as a spooky witch's brew.
Explore Mayfairsilk and explore our Halloween Collection  to find the perfect gift for yourself or your loved ones. May your Halloween be filled with treats, and may your dreams be as silky as the moonlight on All Hallows' Eve.