Tradition meets modern design and technology
Hand-crafted | Highest Grade 6A Pure Mulberry Silk | 22 Momme
This is sleep upgraded.
收藏:

真丝床笠
Mayfairsilk 床笠仅采用最优质的 6A 级 100% 长纤维桑蚕丝制成。
高质量、舒适的睡眠是您健康和幸福的基石。在睡眠期间,您的身体会进行修复、恢复活力和充电。
乍一看,丝绸似乎只是一种享受,但经过进一步探究,其卓越品质将成为不言而喻的奢华床上用品的最佳选择。
我们按照严格的规格手工制作,将现代技术与专业的编织和整理相结合,生产出精美的 22 Momme 面料,可机洗。 Mayfairsilk 异常光滑,手感柔软细腻,在最简单的时刻带来愉悦。
My moment of calm begins as soon as I lay my head on these fabulous silk sheets!
Justine T.
30 OCT 2021
I am returning buyer :) so far I bought some pillowcases for myself and for presents... and finally bought this fitted sheet.. I can say we sleep like on a cloud :) 100% recommend ...+ I love the colour.
Lina S.
15 AUG 2021
Gloriously decadent! I've bought a few other silk sheets before but nothing quite as luxurious as this silk.
Love it!
Miranda P.
12 JUN 2021
BENEFITS OF SLEEPING IN SILK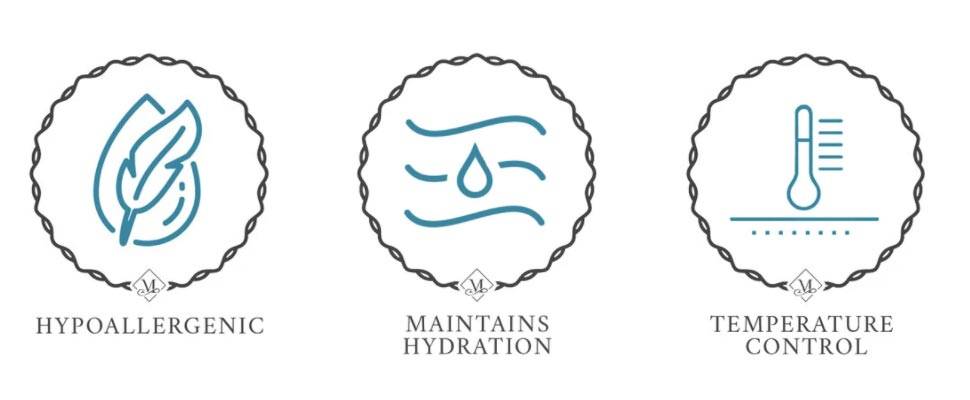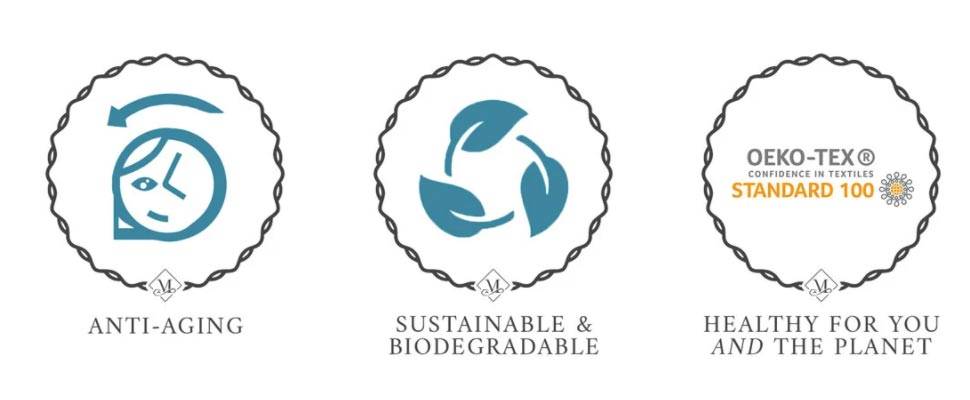 Improve your sleep with Pure Mulberry Silk Fitted Sheets in 22 Momme
The benefits silk offers to ones health, beauty and sleep are many, far beyond the exquisite tactile sensation.
"High quality silk bedding is a luxury that can be enjoyed everyday"
When choosing your bed linen, consider this ...


Cotton absorbs 27 times its weight in water!

This is a property that's ideal for bath towels but when it comes to your bed linen, it strips the natural moisture right from your skin and hair at a time your cells are resting, repairing and rejuvenating. This leaves your skin dull and dehydrated as you sleep wrapped in cotton all night. This is less of an issue in your younger years, but as we age our skin naturally becomes drier and elasticity reduces.
Over time, sleeping in cotton can lead to pre-mature ageing of the skin, dry brittle hair and the moisture it traps creates a breeding ground for bacteria and dust-mites (the leading cause of household allergies).


Mayfairsilk in contrast, absorbs less than 0.3 times its weight in water.

It also has moisture-wicking properties, which means any perspiration is evaporated quickly, without drawing out your skin and hair's natural moisture levels. This perspiration is quickly evaporated so the silk stays dry rather than absorbing and becoming saturated as cotton does.
You stay dry and your sheets stay dry.
Sleeping in silk helps retain your skin's radiance and adds lustre to your hair. With each night that passes, sleeping in silk is a helping hand to slow down the appearance of ageing.

This is one of the reasons why leading skincare specialists, doctors and dermatologists recommend Mayfairsilk pillowcases and bed linen.
Mayfairsilk is anti-bacterial, anti-mould, dust mite-resistant, thermoregulating, hypoallergenic and environmentally friendly.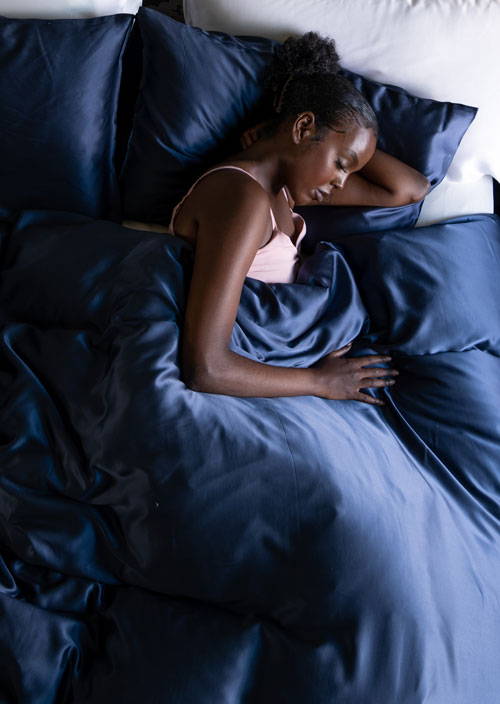 Temperature regulating
If you suffer from night sweats, or more commonly you and your partner have differing temperature requirements from their bedding (you sleep cold and they sleep hot or vice versa) silk is a blessing due to its natural temperature regulating properties. It's like a thermostat in your bedding to keep you in the optimum sleep temperature - venting excess heat when you're too hot and insulating to keep you warm when you're cold.
This wonderous property of silk has been the subject of many scientific studies to hope to replicate this in high-tech synthetic fibres. Alas, there is still no substitue for the real thing and when you sleep in silk you'll feel the difference.


Hypoallergenic
In addition, Mayfairsilk silk bed sheets also come with non-allergenic properties. This advantage makes them suitable for children, people with sensitive skin, and even for asthmatic patients. The material structure prevents the growth of dust mites and other microorganisms.


Everyday luxury
Inspired by timeless style, elegance and attention to detail each silk fitted sheet is meticulously handcrafted. Our design philosophy is a calming, balanced colour palette playing with contrasts and vibrant highlights to create an aura of beauty and joy after a long day. Mayfairsilk pure silk fitted sheets are designed for versatility, complementing both modern and traditional decor styles.
European finishing details with expert stitching and an supremely soft touch, you'll relish the time when the lights go out.

Machine-washable
Silk bed sheets can last over a decade even after regular use, when following our simple care instructions (that includes repeated machine-washing). It will retain its appearance without deforming.


Environmentally friendly
Silk bed sheets can last over a decade even after regular use, when following our simple care instructions (that includes repeated machine-washing). It will retain its appearance without deforming.

There simply isn't a more ideal, luxurious, comfortable, fabric to sleep in for 3,000 hours over the next year, or 30,000 hours over the next decade, than Mayfairsilk.
Discover for yourself why silk is referred to as the "Queen of textiles" since the 27th century BC.
A little bit of self-care goes a long way.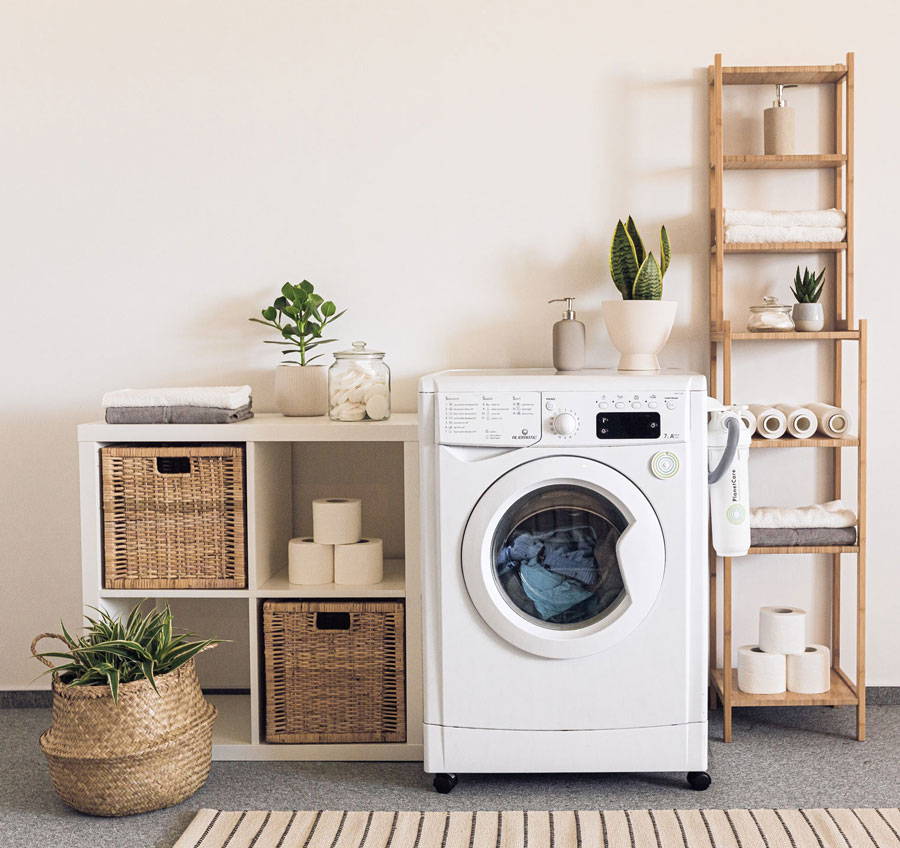 Frequently Asked Questions (FAQs)
Is it good to sleep on silk sheets?
Silk sheets provide a luxurious, peaceful sleep unlike anything else. Silk bedding will protect your skin and hair from friction caused by tossing and turning during sleep. In addition to being hypoallergenic, silk sheets provide numerous natural health benefits that allow you to rest soundly and wake up feeling refreshed.
Are silk sheets ideal for all seasons?
The natural properties of silk sheets, such as their strength, breathability and temperature regulation make silk sheets ideal for both summer and winter use. Silk sheets help you stay warm if you're cold by trapping air in between the lattice structure and cool if you're hot by venting excess heat. All the while keeping you in the optimum sleep temperature zone.
They are also the best choice for anyone who suffers from night sweats, since silk is hydrophobic it resists absorbing water and evaporates water effectively, keeping you dry and comfortable throughout the night.
What are the benefits of sleeping on silk sheets?
Silk provides you with a comfortable night sleep and benefits your overall wellbeing.

Here are just some of the many benefits:
• Reduce sleep wrinkles
• Hypoallergenic
• Non-irritating, resists mould, mites and mildew
• Anti-bacterial, anti-fungal, anti-microbial
• Regulates body temperature into the optimum sleep zone
• Prevent hair frizz and breakage
• Retains the natural moisture of your skin and hair

Switch to Mayfairsilk and enjoy the best night sleep, you deserve it.
Why is silk better than cotton?
Protein-based fibres like silk and wool are breathable and naturally moisturizing.
While cellulose-based cotton is hyper absorbent and can cause hair and skin dryness and irritation.
Silk is moisture-wicking and has temperature-regulating properties, keeping you in your optimum sleep temperature. Whilst cotton initially feels cool and dry, it quickly becomes wet and once wet becomes hot and uncomfortable causing tossing/turning.
Additionally, silk bedding is hypoallergenic, non-irritating, and resists mould and mites. Cotton's moist and warm environment is a breeding ground for bacteria and dust mites due to the warm/damp conditions.

"Having used the white company in my fetish to have the best, softest bedding I accidentally came across Mayfairsilk - on a rash moment I decided to jump in " literally " and buy some - oh my word its just simply another level from anything I have ever slept in - the silk is so soft the quality unrivalled - customer service unequalled. Trust me take the plunge and buy some !!"

- Stephen H, ***** Customer Review