Fridja Steamer: The Best Hand Held Steamer for Bedding and Beyond
Silk bedding exudes luxury and comes with numerous benefits, but maintaining its pristine condition is essential.
Proper aftercare involves not just washing and drying but also ensuring crease-free silk for that luxurious look and feel.
While ironing has traditionally been the go-to for many, steaming proves to be the a hygienic and delicate choice, especially for silk.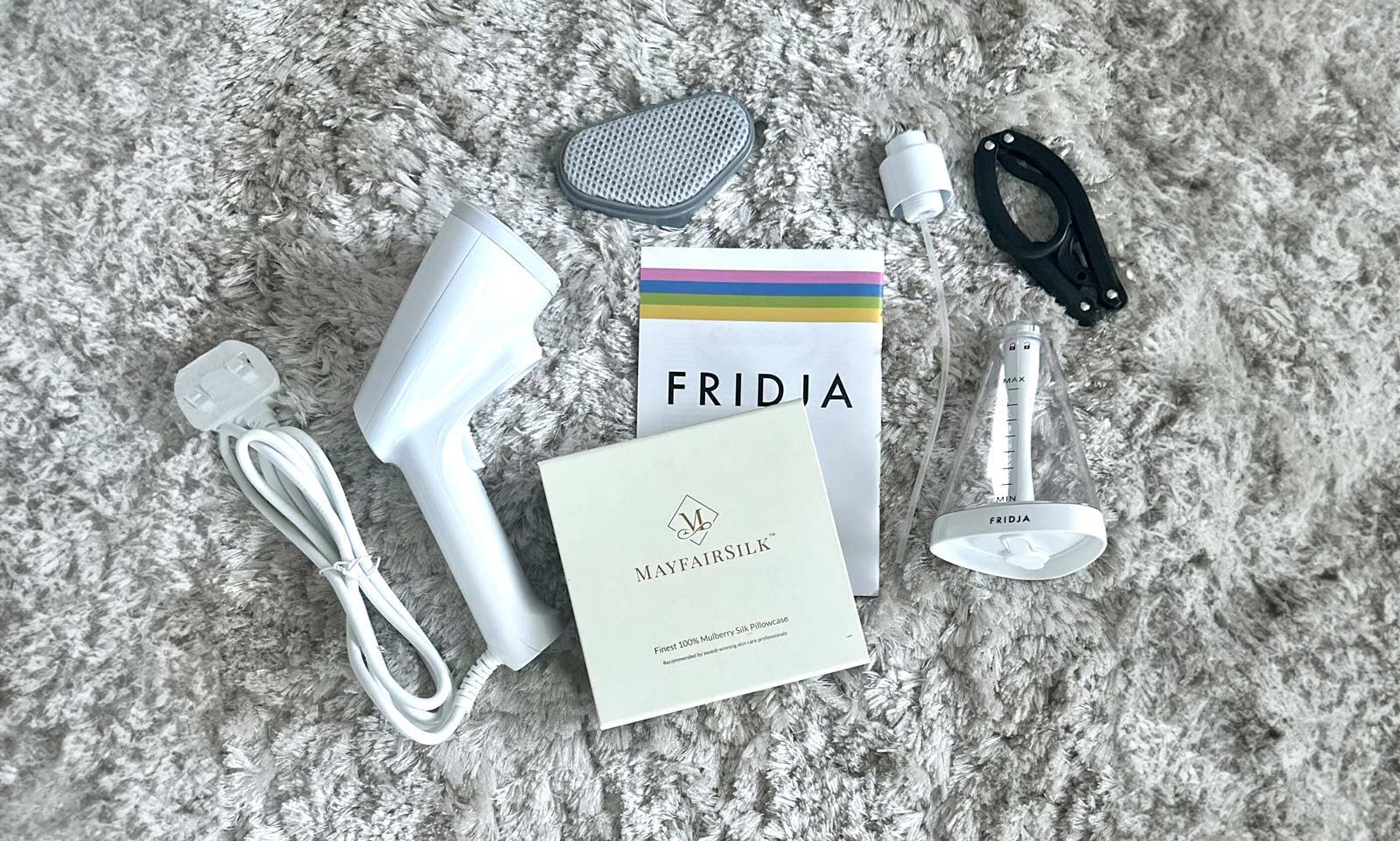 Handheld garment steamer that protects and disinfects

While washing cleanses fabrics, it doesn't necessarily disinfect all fabrics fully. When using the steamer on other fabrics like cotton and linen, the high-temperature steam doesn't just relax the fibres to remove creases.
It also acts as a disinfectant.
This is especially useful in damp environments where mould and mildew might develop on textiles. The hot steam kills mould spores, reducing the risk of allergic reactions and keeping your fabrics smelling fresh and clean.
It is therefore used often on soft furnishings to keep them looking and smelling fresh.
Furthermore, the steaming process is known to effectively kill most common bacteria that can reside in our clothes and bedding.
In today's world, where health and hygiene are of utmost importance, having a tool that not only makes our fabrics look pristine but also makes them cleaner on a microbial level is a tremendous advantage.
You are adding an extra layer of protection for you and your family. So, the next time you freshen up your bedroom linen or your favourite cotton shirt, know that you're not only making them look good, but you're also making them safer and more hygienic
Clothes Steamer vs. Traditional Iron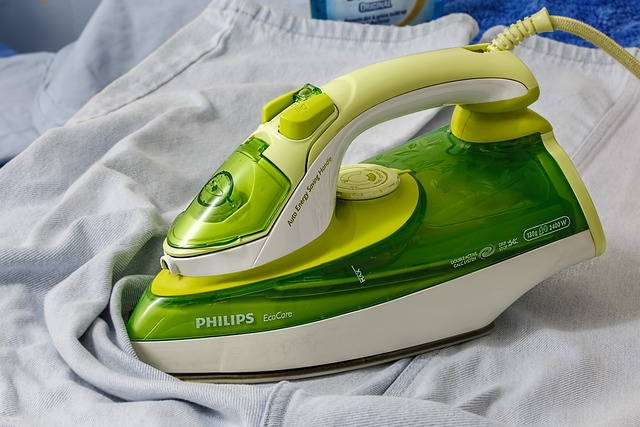 Traditional ironing has its merits and as far as we can recollect the thought of getting creases out of fabric would be a visual of a person working through their ironing pile with an ironing board. The process however can be bulky especially whilst travelling and the risk was often the fabric getting damaged, burnt or sometime the person ironing getting burnt. Damage to the fabric of someone steaming is extremely limited when it comes to using garment steamers.
Unlike ironing, which requires an iron and a board and can be harsh on fabrics, steaming is gentle yet effective. The best clothes steamers release a continuous steam that works wonders on delicate fabrics like silk and linen.
Garment steamers come in two types: upright steamers and handheld hang clothes steamers. While upright clothes steamer is more powerful, handheld best clothes steamers and, particularly travel clothes steamers, offer portability, making them the ideal companion for trips or quick touch-ups.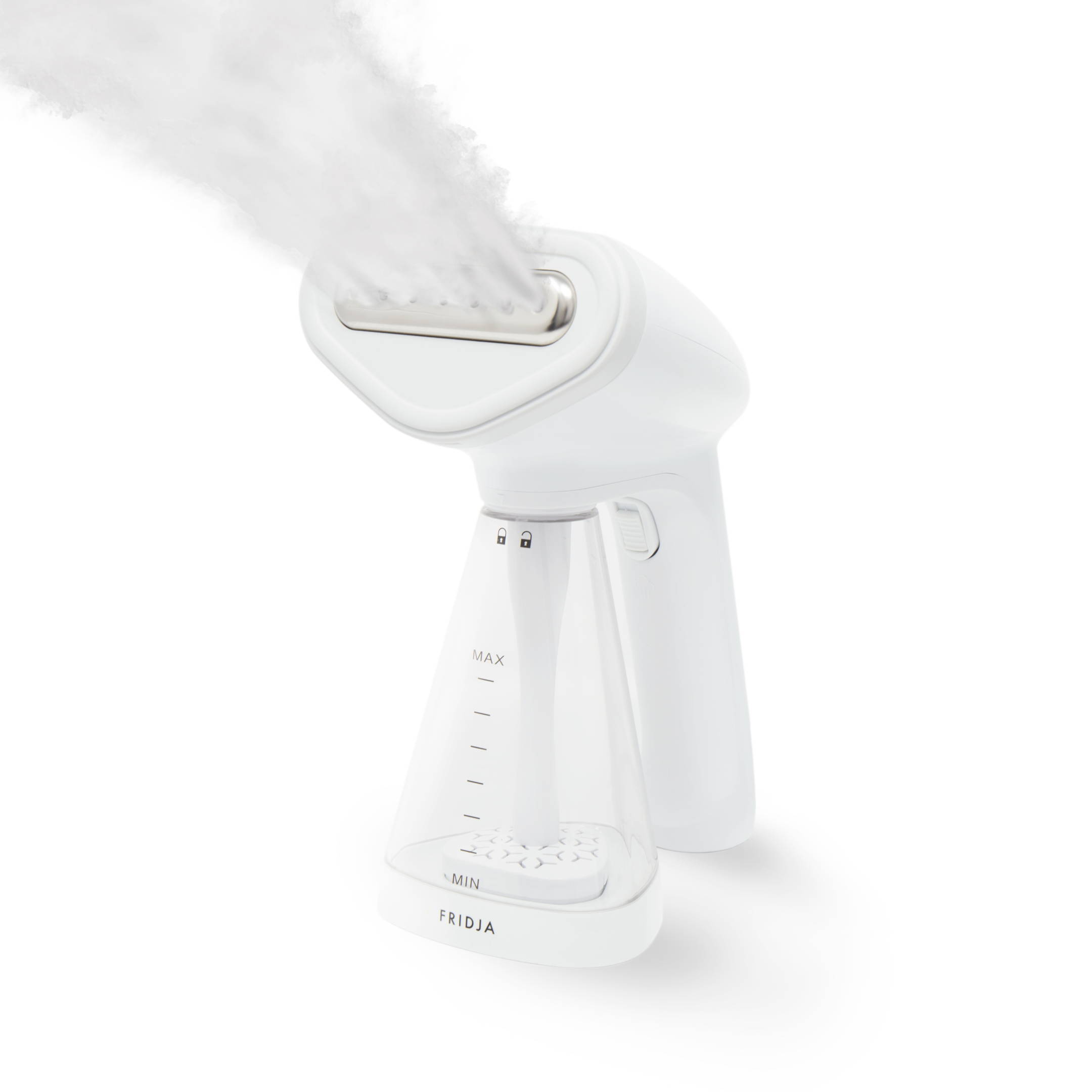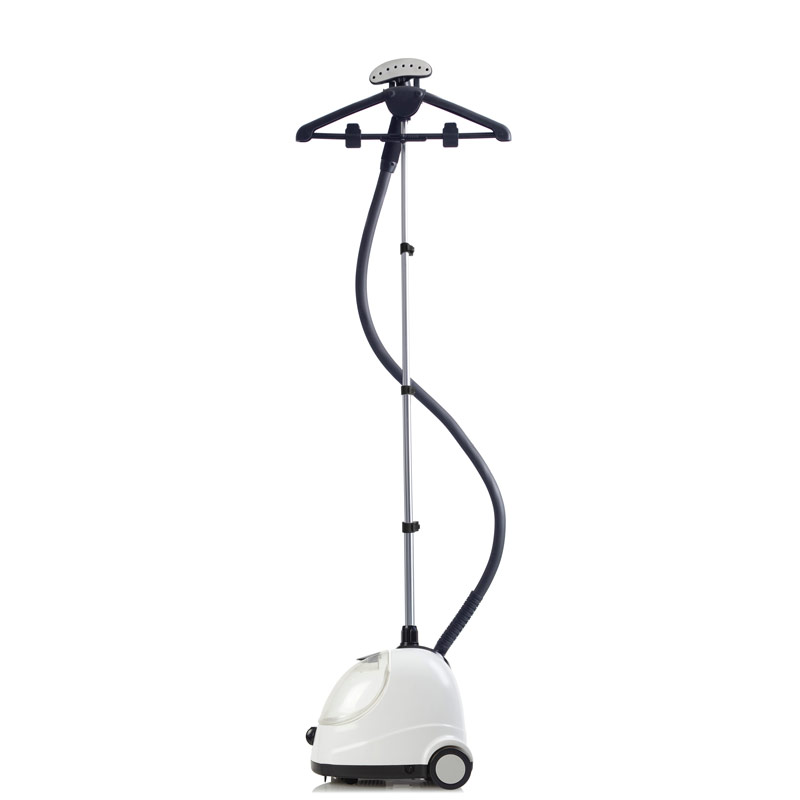 History of the Clothes Steamer:

The origins of clothes steamers trace back to the inventive minds of the past. The very first garment steamer, as we know it today, can be attributed to Denis Papin, a French physicist, and mathematician renowned for his pioneering work in steam engines.
In 1679, Denis Papin introduced a remarkable invention known as the "Digester," primarily designed for cooking food using steam.
While Denis Papin's ingenuity is well-documented in the realm of steam applications, it remains uncertain whether he ever envisioned the potential of his invention for wrinkle removal in clothing.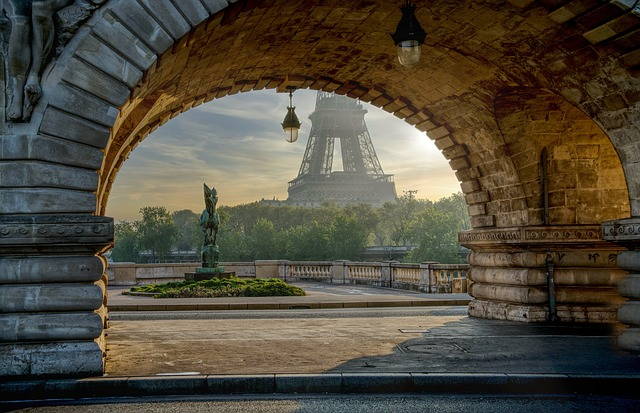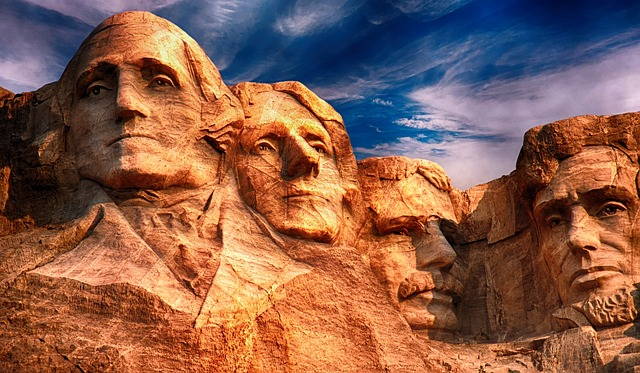 Fast forward to 1821, when Jacob Perkins, an American inventor and mechanic celebrated for creating the first refrigeration machine, patented the world's first recognised clothes steamer.
This early contraption, christened the "Chimney Sweeper," was a substantial and unwieldy machine, presenting challenges in terms of manoeuvrability.
A pivotal moment in the evolution of clothes steamers occurred in 1905 when Hiram Perkins, an American residing in London, introduced the first electric clothes steamer. Distinguished from its predecessors, Hiram Perkins' upright clothes steamer was notably larger and incorporated a stand for stability and convenience.
However, it wasn't until the 1960s that clothes steamers gained widespread popularity in the United States.
During this era, an increasing awareness of the importance of wrinkle-free clothing began to permeate society. Simultaneously, advancements in technology contributed to a drop in the cost of manufacturing clothes steamers, making them more accessible to the general public.
The journey from Denis Papin's early steam-based experiments to the widespread use of clothes steamers in modern households underscores the remarkable evolution of this practical device.
Today, clothes steamers have become an indispensable tool in maintaining well-groomed attire, a testament to the innovative spirit of inventors like Papin, Perkins, and Hiram Perkins, whose ingenuity continues to benefit us all.
Which steamer is best for bedding?

Our customer service team has often been asked for recommendations on the best fabric steamers offer handheld clothes steamers which can be used on our silk bedding.
Our team has trialed many upright steamers and handheld steamers before settling on one brand that is our favourite go-to steamer.
Obviously for our needs we focused on their performance with our silk sheets and pillowcases, but this one brand also performed equally well with other fabrics you'll find in your wardrobe like cotton, linen, modal, polyester.
Drum roll ..... our favourite is the 'Fridja' handheld steamer, the F10 model
Fridja steamer: best for bedding

We'll go into more detail below, but at a snapshot here is what we love: it's powerful, compact clothes steamer, portable for travelling, has a good length on the cord, a fabric guard for use on silk as it also has a metal plate that acts like an iron for fabrics like linen and cotton.
Another key benefit is it the design doesn't spit large water droplets out of the nozzles like many other brands, avoiding dreaded watermarks.
The delicate fabric guard acts as a regulator so all you get is a flow of steam and keeps the hot element away from the silk. This is a big plus as it stops the dreaded water stains, that many steamers produce on silk.
As the best steamer for bedding in our opinion, this handheld portable steamer has some of the best features:
1. Clothes Steamers with Variable Steam Settings:

From the more stubborn creases even on thicker fabrics to gentler treatment for finer fabrics, Fridja's F10 has you covered.
It is efficient at removing creases with its two steam settings, Full power (blue) and Eco mode (green). On the green mode it produces less steam so each tank goes further.
We've found both modes work well on silk but try it out for yourself.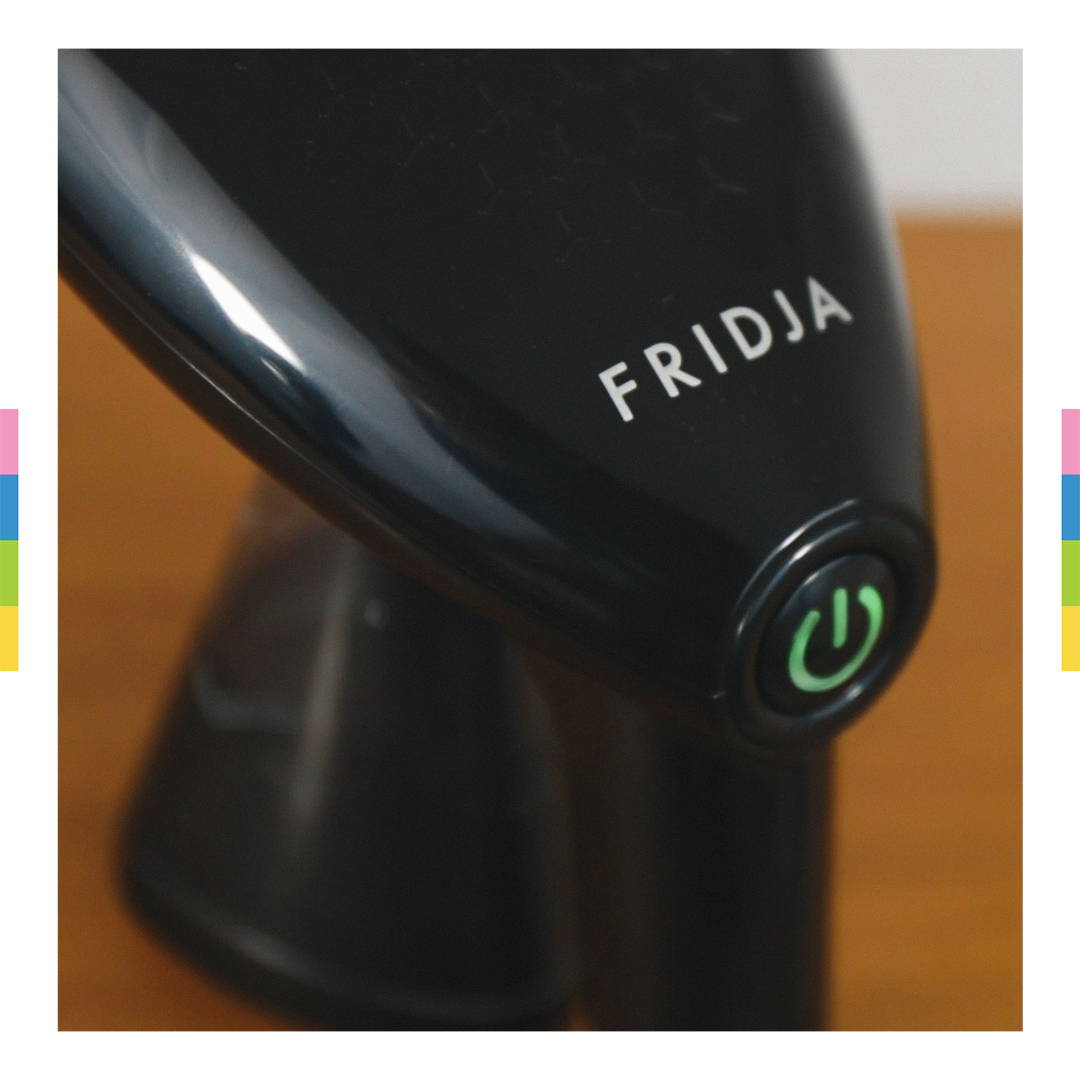 2. Continuous Steaming with a Detachable Water Tank:

With a 260ml anti-calcium water tank, you will get 14 minutes of continuous steaming, and even longer in 'eco'.
If you are in an area with hard water, we recommend filling with filtered water, like you would a kettle. Our testing using London water found that some brown residue may come out of the nozzles and mark the fabric guard. The guard detaches easily and can be cleaned under the tap and pat dry before reattaching. This is all avoided if you use filtered water.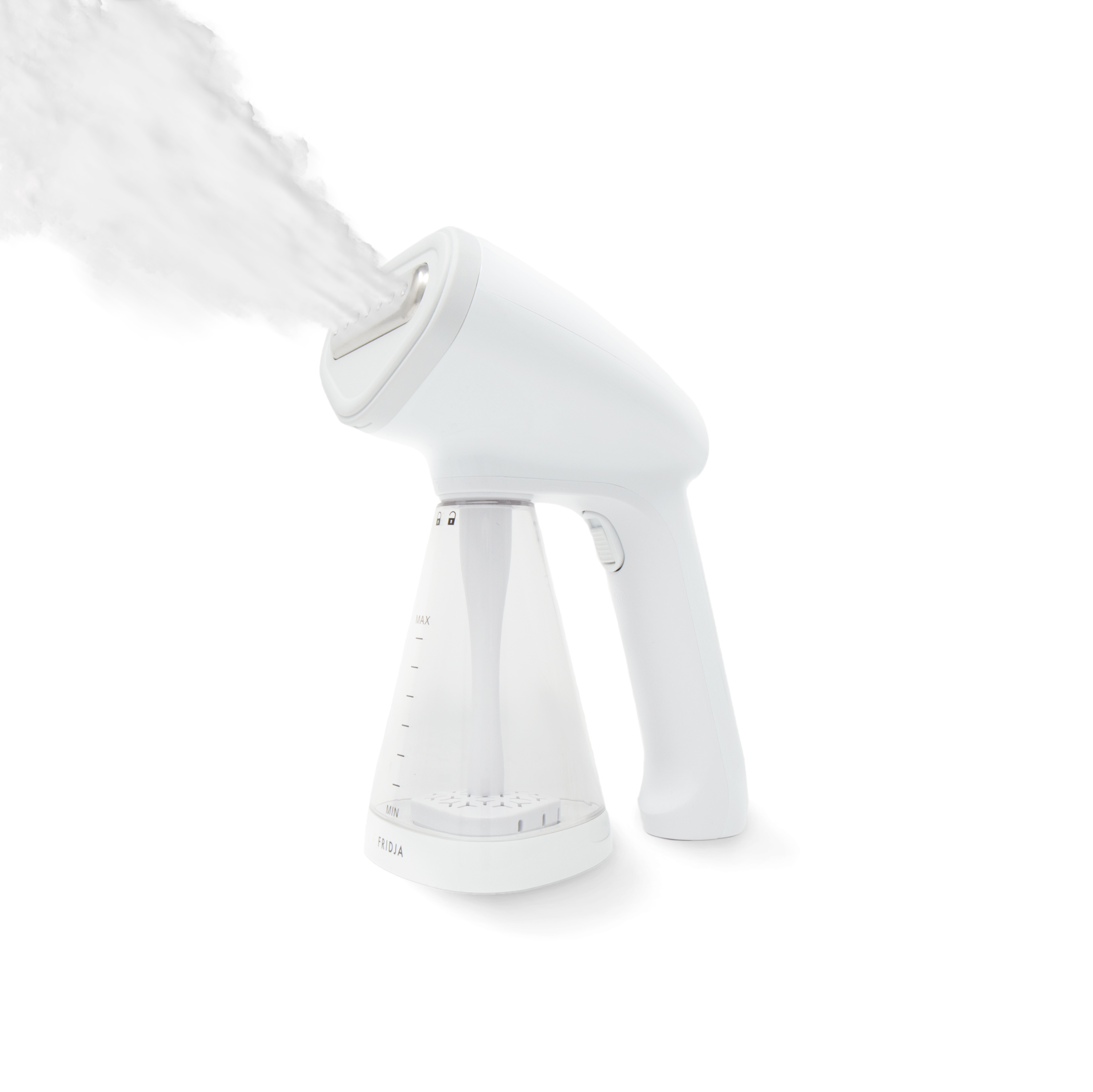 3. Delicate Fabric Guard (Silk Attachment):

A fabric cover which attaches to the steamer for additional protection and performance when used on our luxurious silk bedding and other delicate items.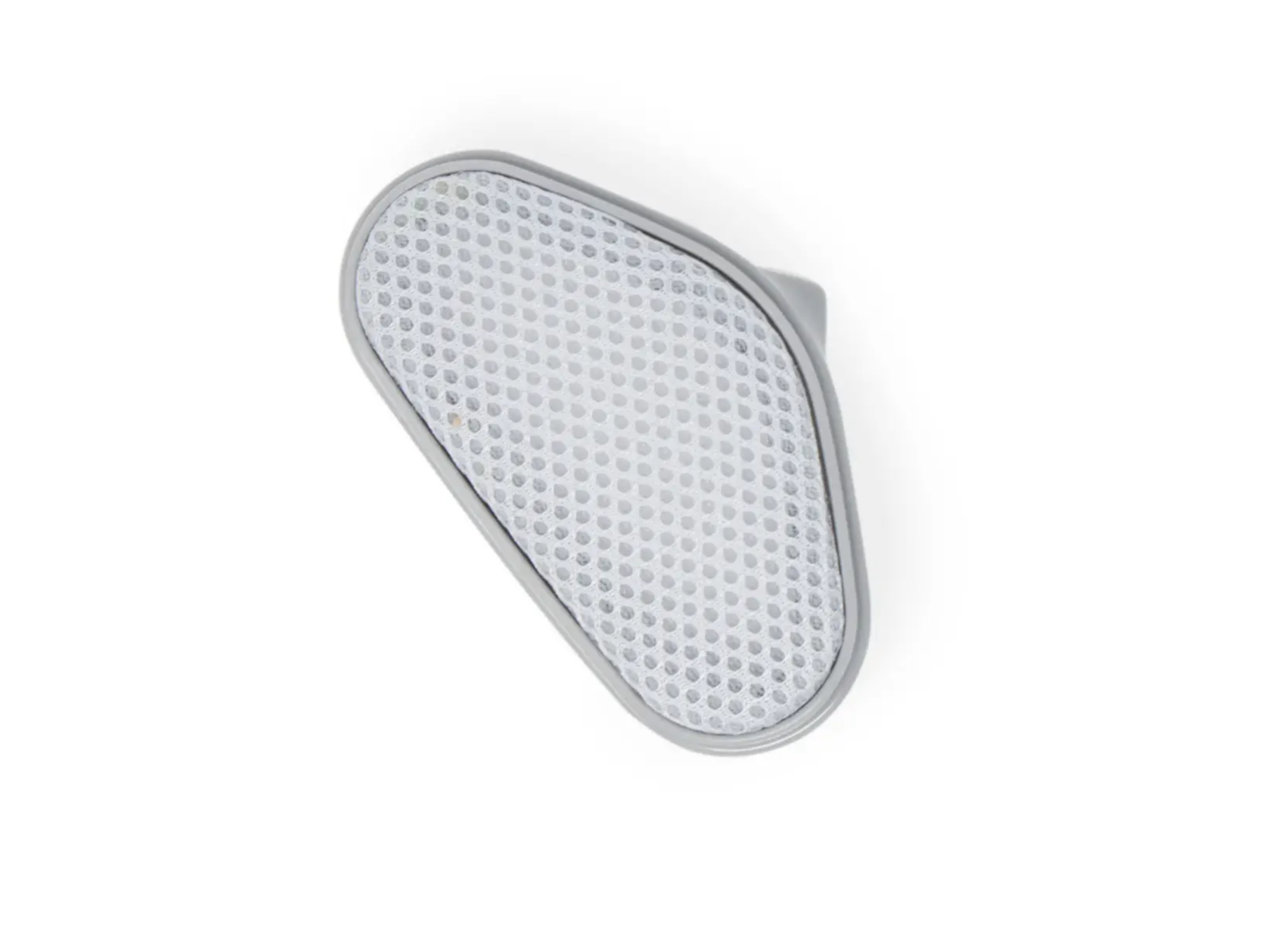 4. Powerful Steam Output:

This little f10 handheld steamer packs the same steaming power as the best upright garment steamer with a 1500watt heater. It powers up in 45 seconds and produces a steam flow of 25g/minute.
It makes quick and efficient removal of creases in your silk at home without need of an ironing board, at work, in a hotel room, on set, shoots and events.
We love it's portability and don't leave home without one.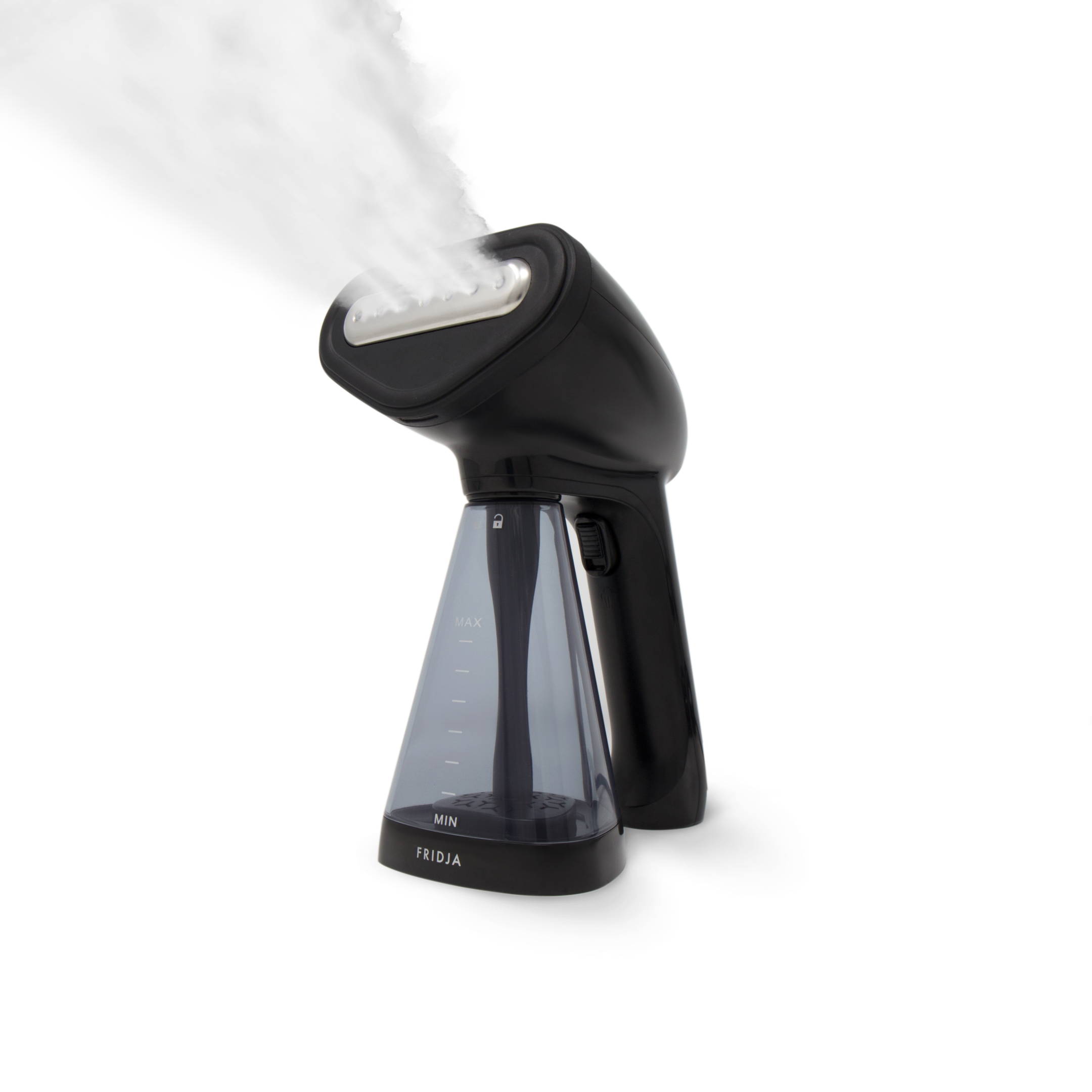 This feature is useful when steaming non-delicate fabrics, such as cotton or linen. It's a powerful smooth iron plate on the face of the steamer, which melts stubborn creases like an iron. It's a handheld portable steamer iron hybrid. With a full tank of water, the steamer will also operate horizontally for short periods with steam.
In eco-mode, the iron plate is at full power just with less steam.
Most of our team have ditched a conventional iron and use the Fridja F10 exclusively for all our household ironing and for travelling.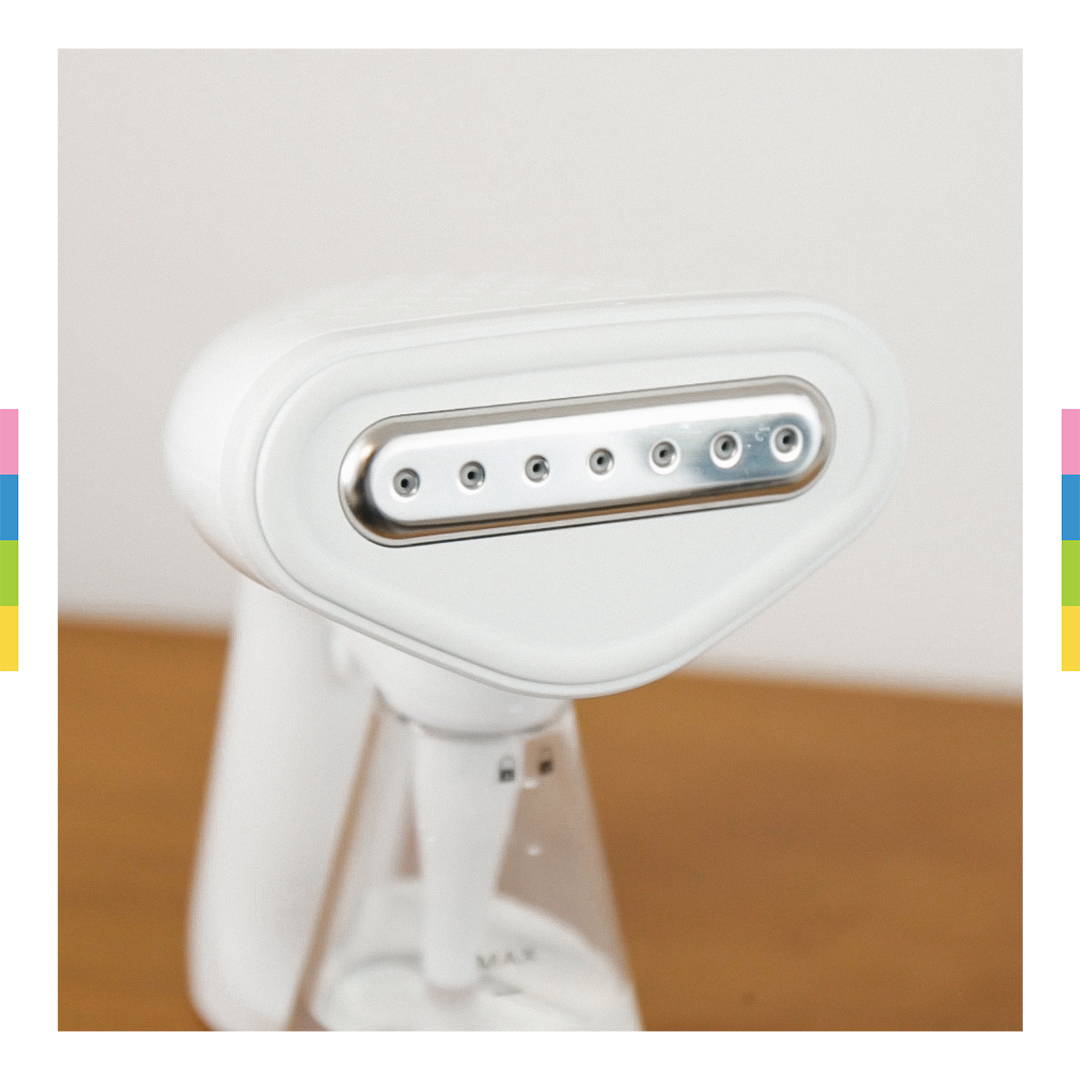 Utilise the collar press for impeccably crisp collars. Simply position it beneath the collar and lower the steamer for a flawless result. This method is equally effective for shirt cuffs, blazer lapels, and more! Who even needs an ironing board, right?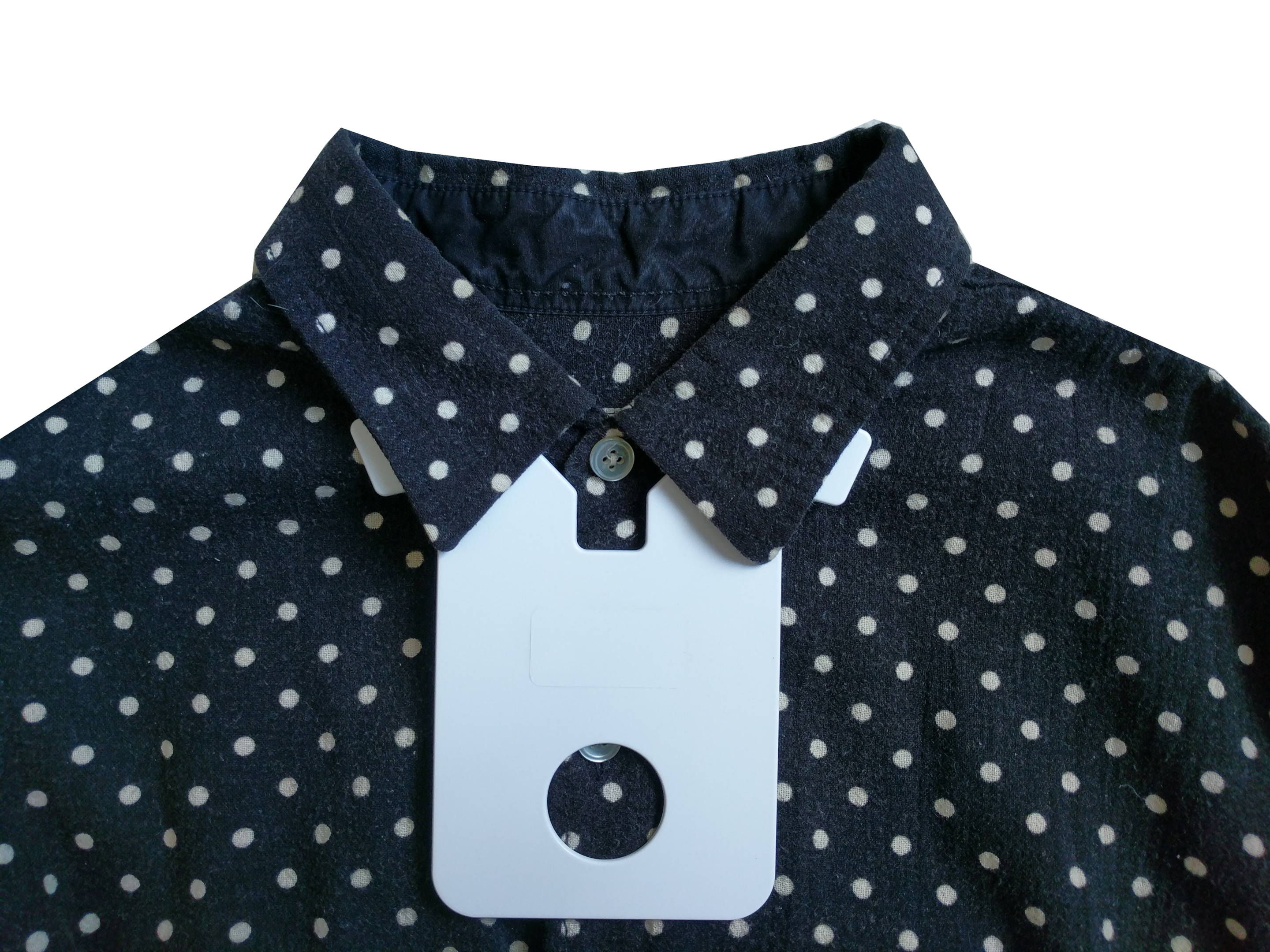 7. Portable Hanger with every steamer:

Each steamer comes with a foldable hanger. The portable hanger makes it easier for hanging clothes when travelling and folds up to use very little luggage space.
Simply hang from a rail or door hook and ready, set, steam!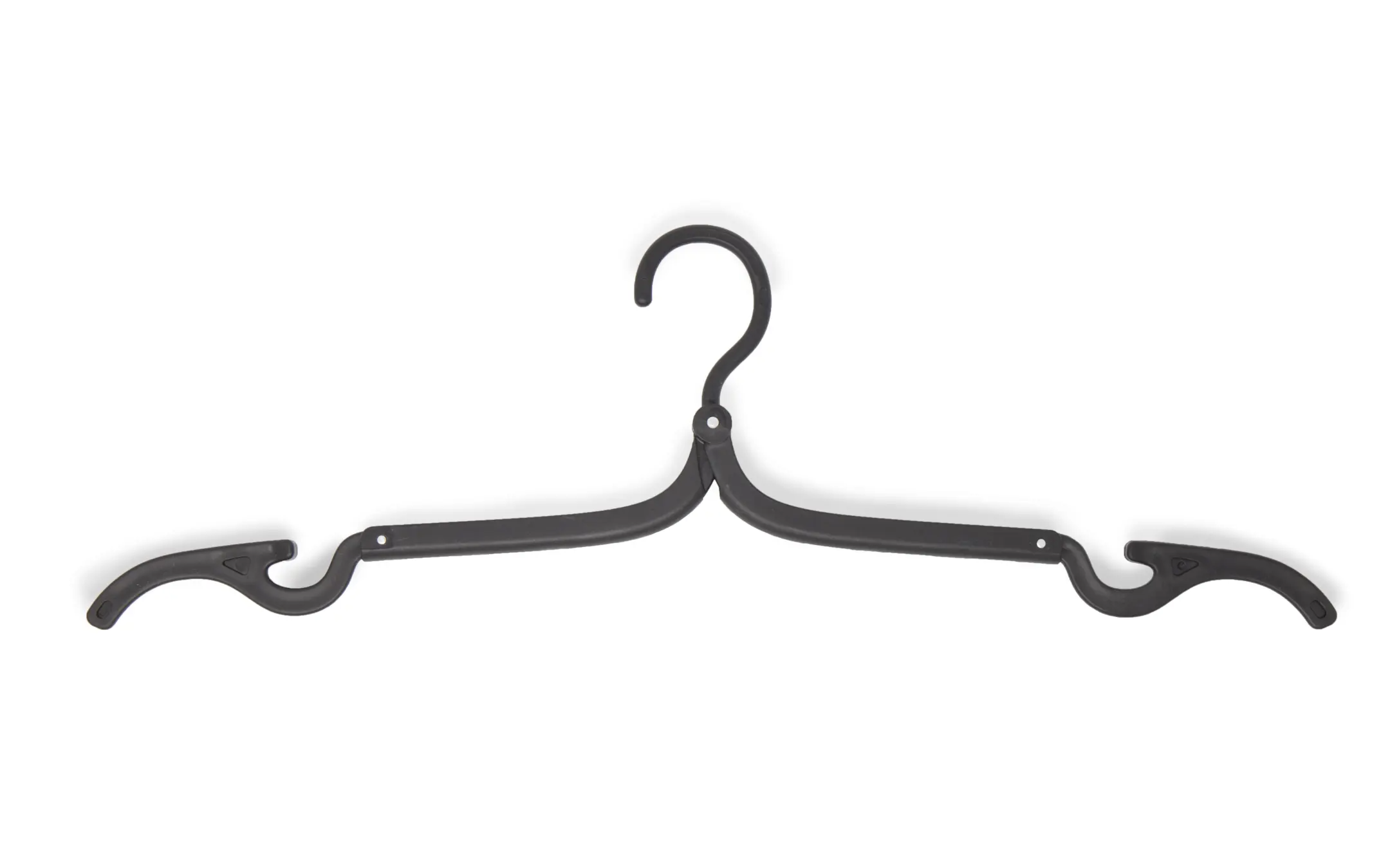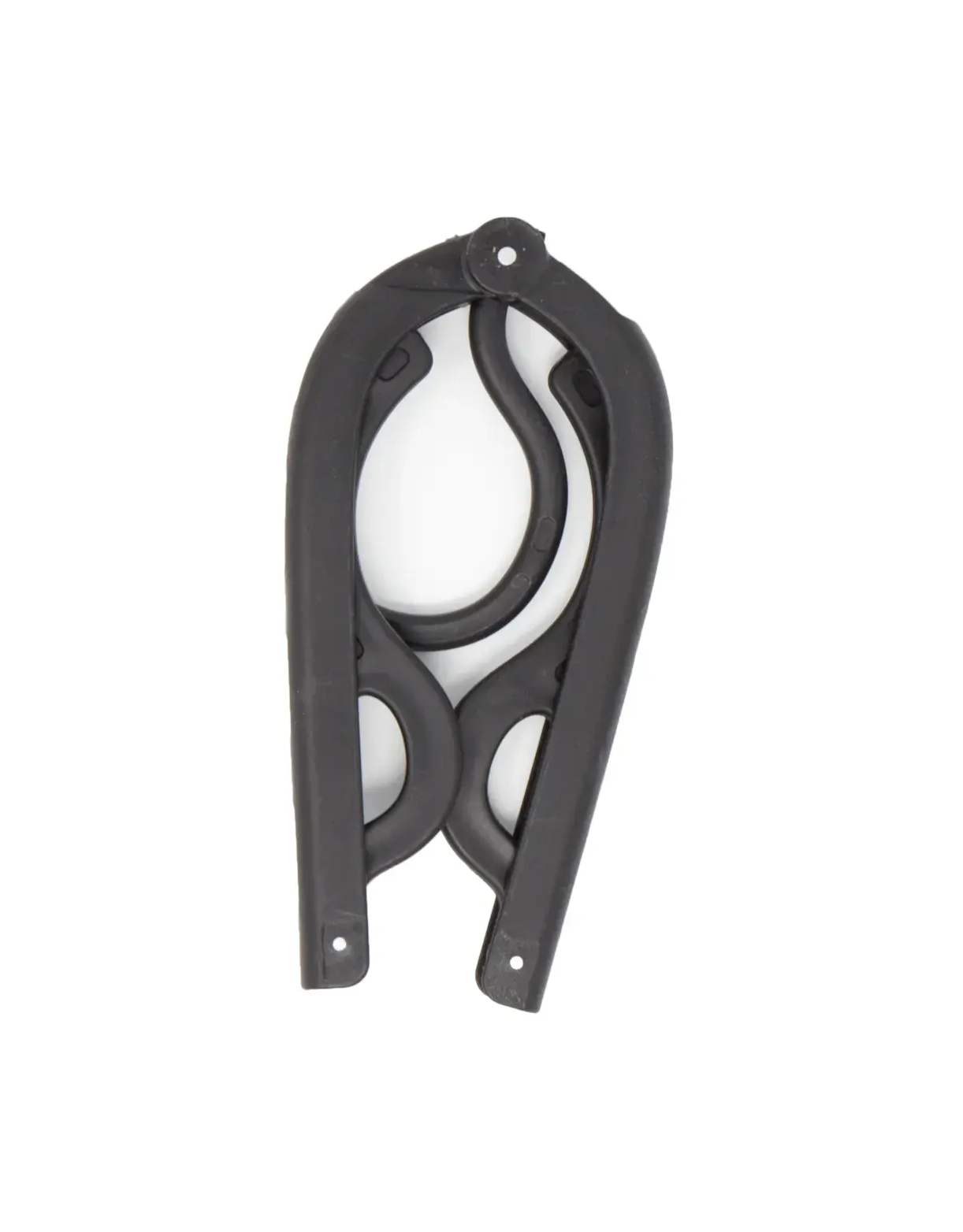 8. Portable Water Bottle Adapter:

This is one the features that makes it one of the best clothes steamers especially when we are travelling.
We all aim to travel light, so forget lugging around a water tank - just bring the adaptor!
While globe-trotting, simply grab a water bottle from a local shop and use it as your makeshift water tank.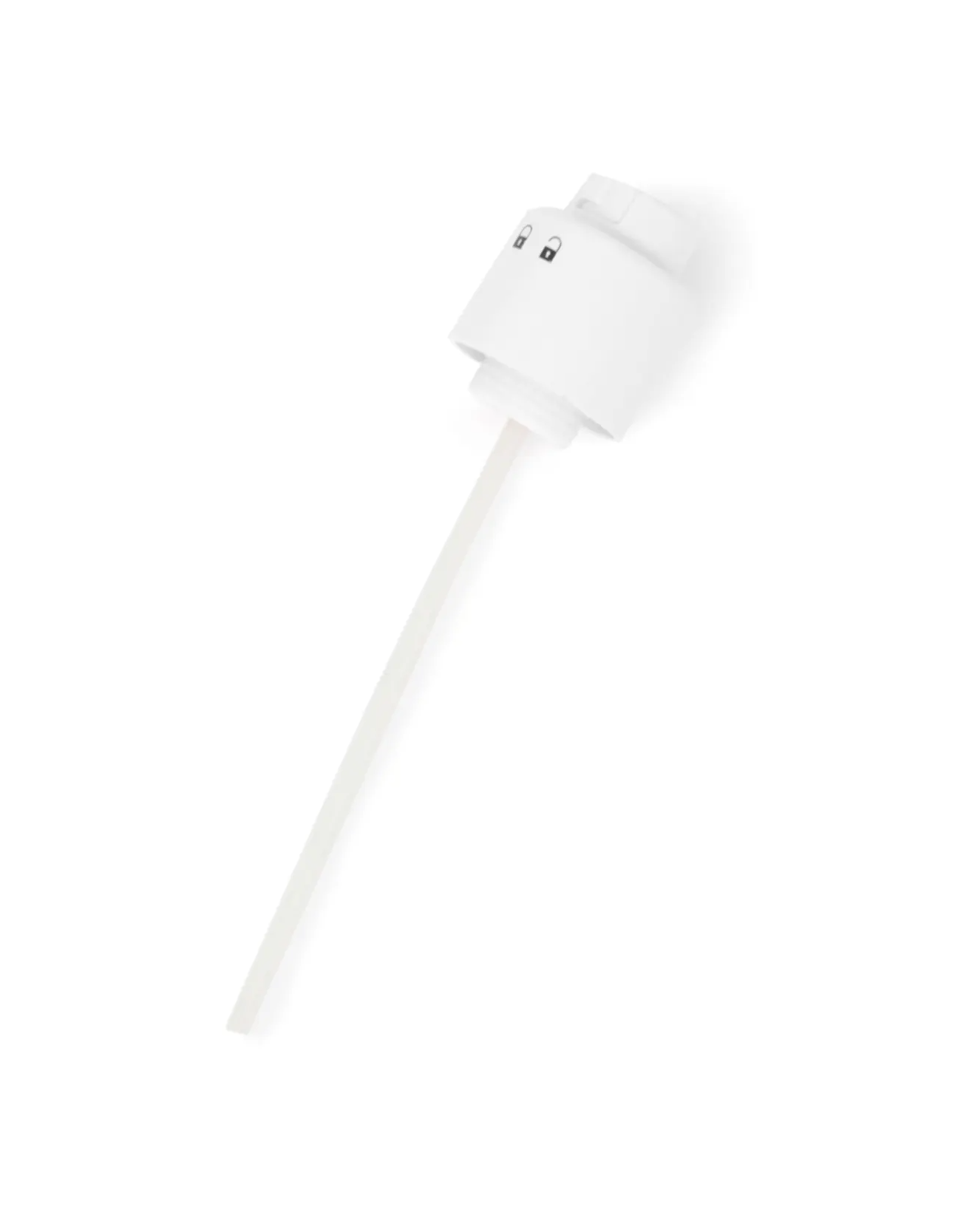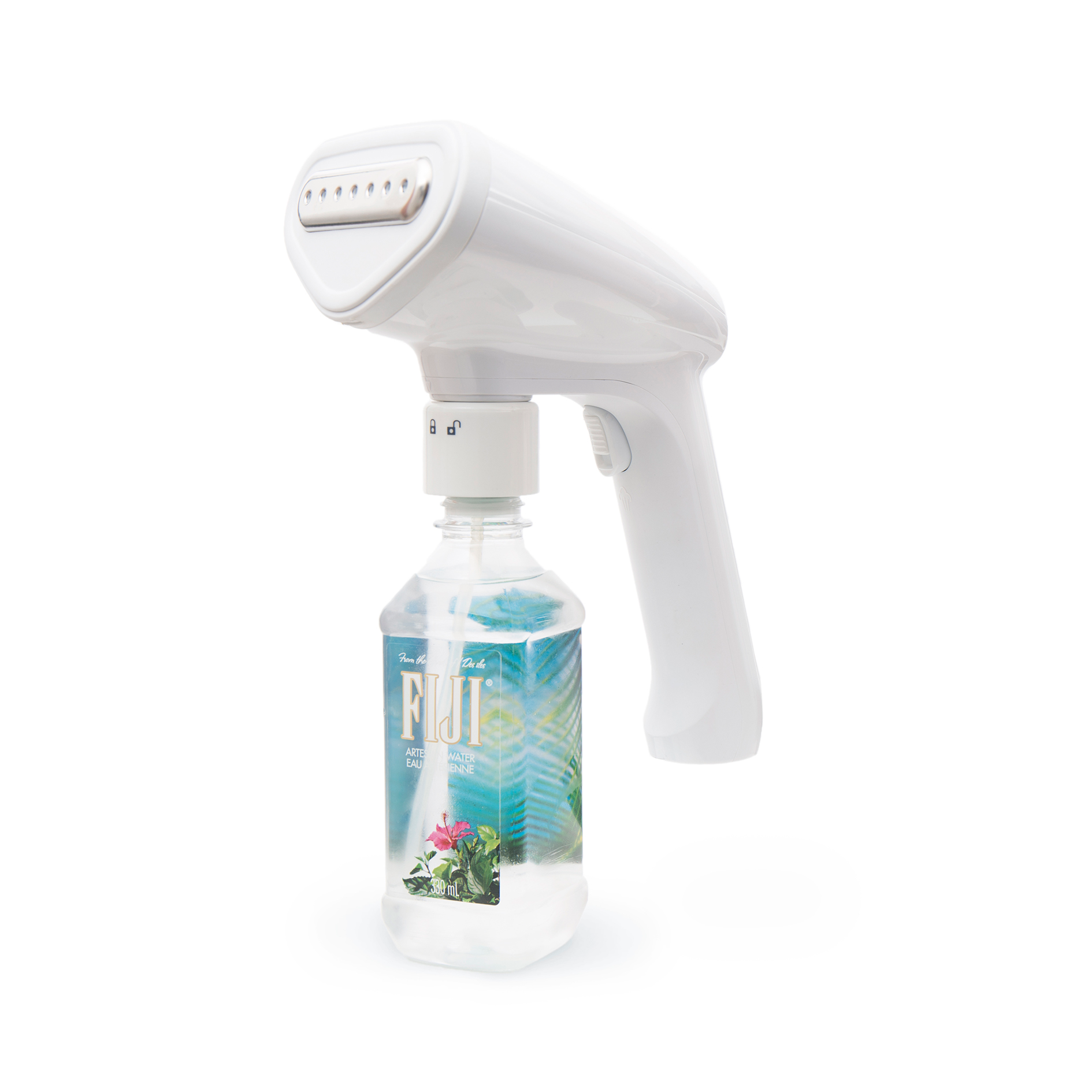 9. Auto Shut Off and Long Power Cable:
The long cable makes it super easy to manoeuvre around the large piece of bedding or clothes and the auto shut off is an added safety feature.
Considering these features and more, it's evident that Fridja's F10 handheld travel budget clothes steamer, is not just a clothes steamer; it's an investment.
And the best part? It's compact! Making it the perfect travel clothes steamer.
No more resorting to the hotel's sub-par ironing board or those breathless moments of turning the iron on and hoping it doesn't stain leak brown goo on your white pillowcase or shirt!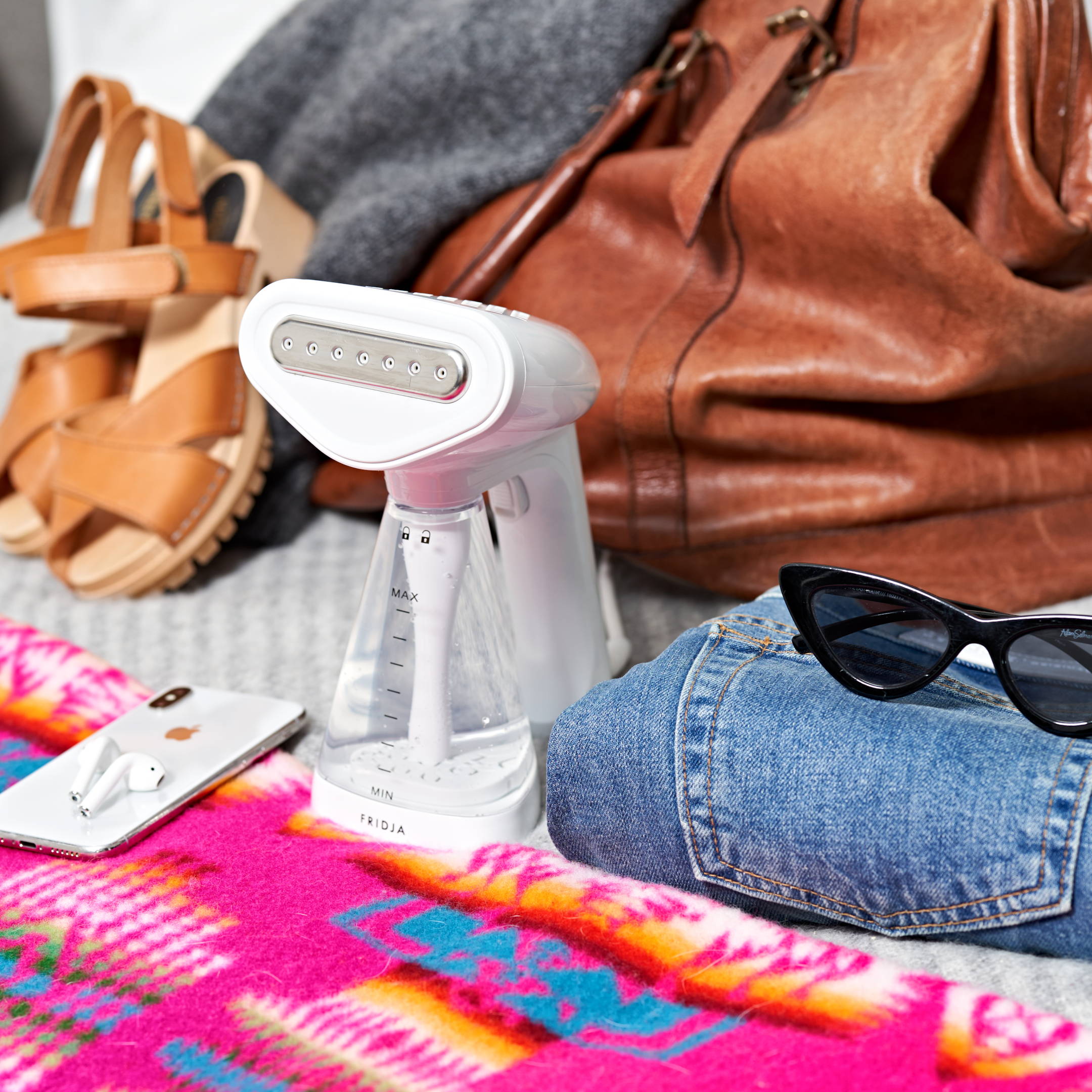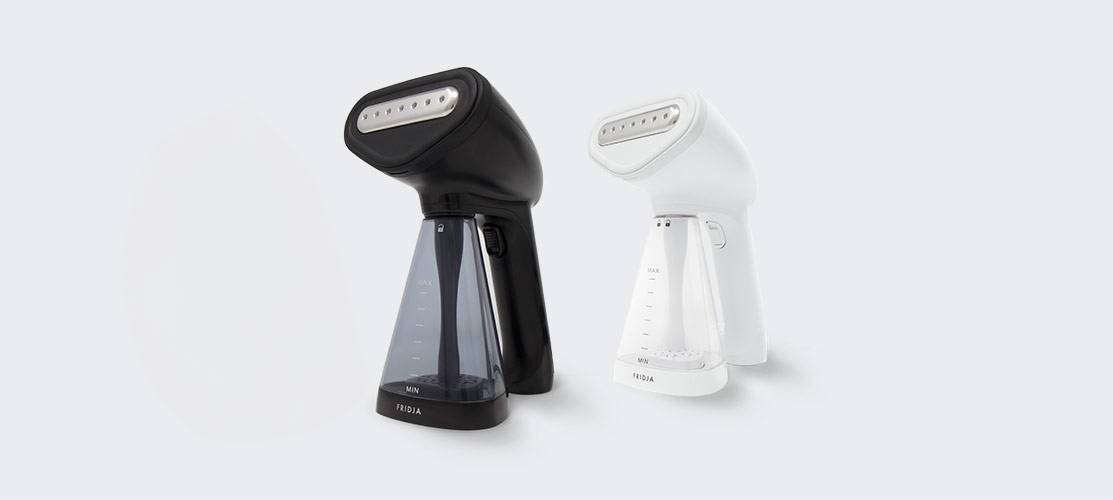 A Partnership Made in Silk Heaven

Our love for Fridja's F10 handheld steamer goes beyond just words.
We think it's such a good match for silk bedding that we have partnered with them to bring you the best steamer for your silk bedding and clothes.
We are stocking two classic colours, white and black, and these can be ordered along with your silk bedding and delivered next-day as usual.
What's more, our loyal Mayfairsilk Rewards Club members can use their rewards credit towards purchasing this little gem. A win-win for silk enthusiasts!
While an upright steamer may have some advantages, when it comes to portability, space requirements and delicate fabric care, Fridja's F10 handheld garment steamer is unmatched.
It's the ultimate companion for silk lovers, ensuring crease-free bedding and clothes, wherever you go.
Whether you're dealing with stubborn creases in your linen, or just refreshing your silk pillowcase after washing, Fridja's F10 has got your back.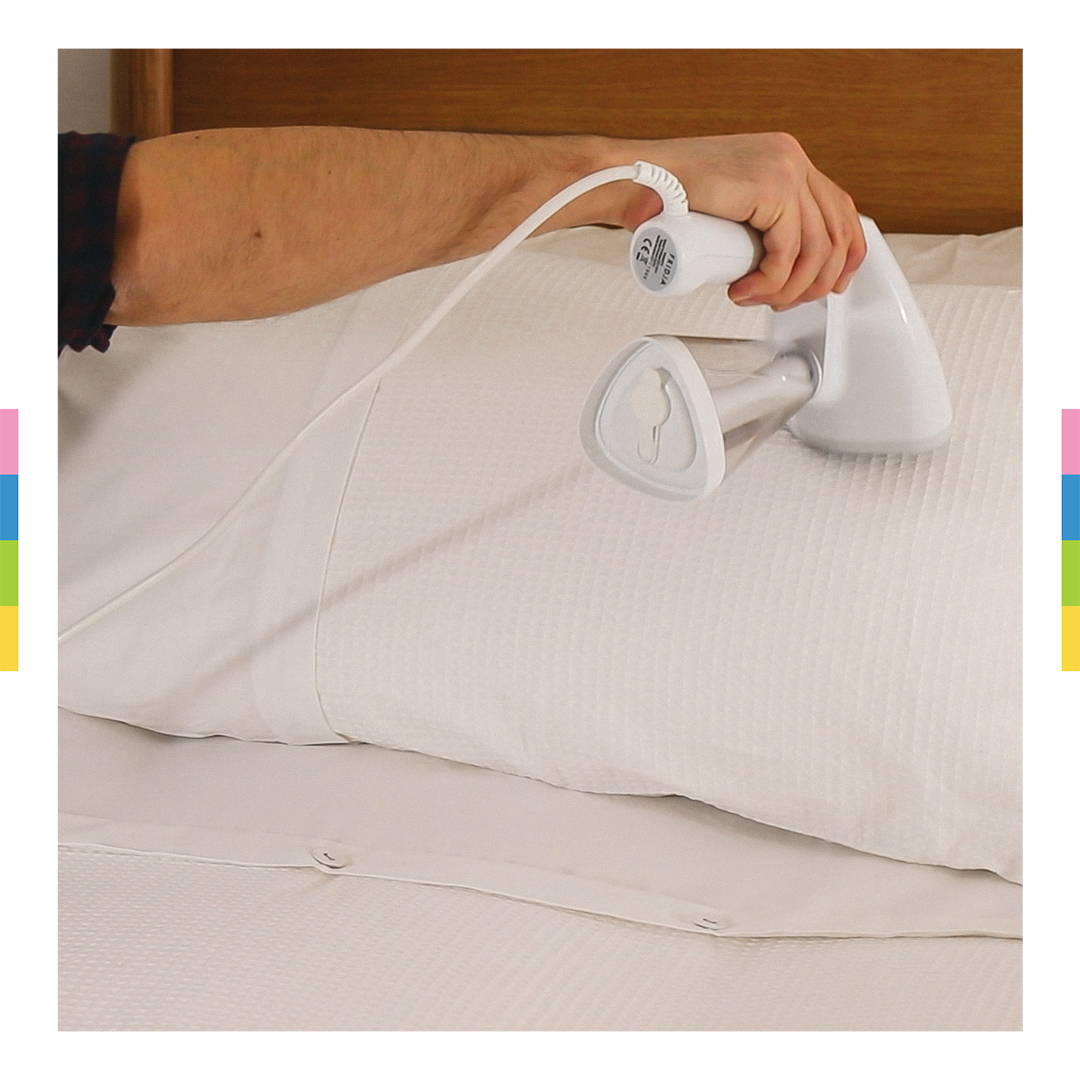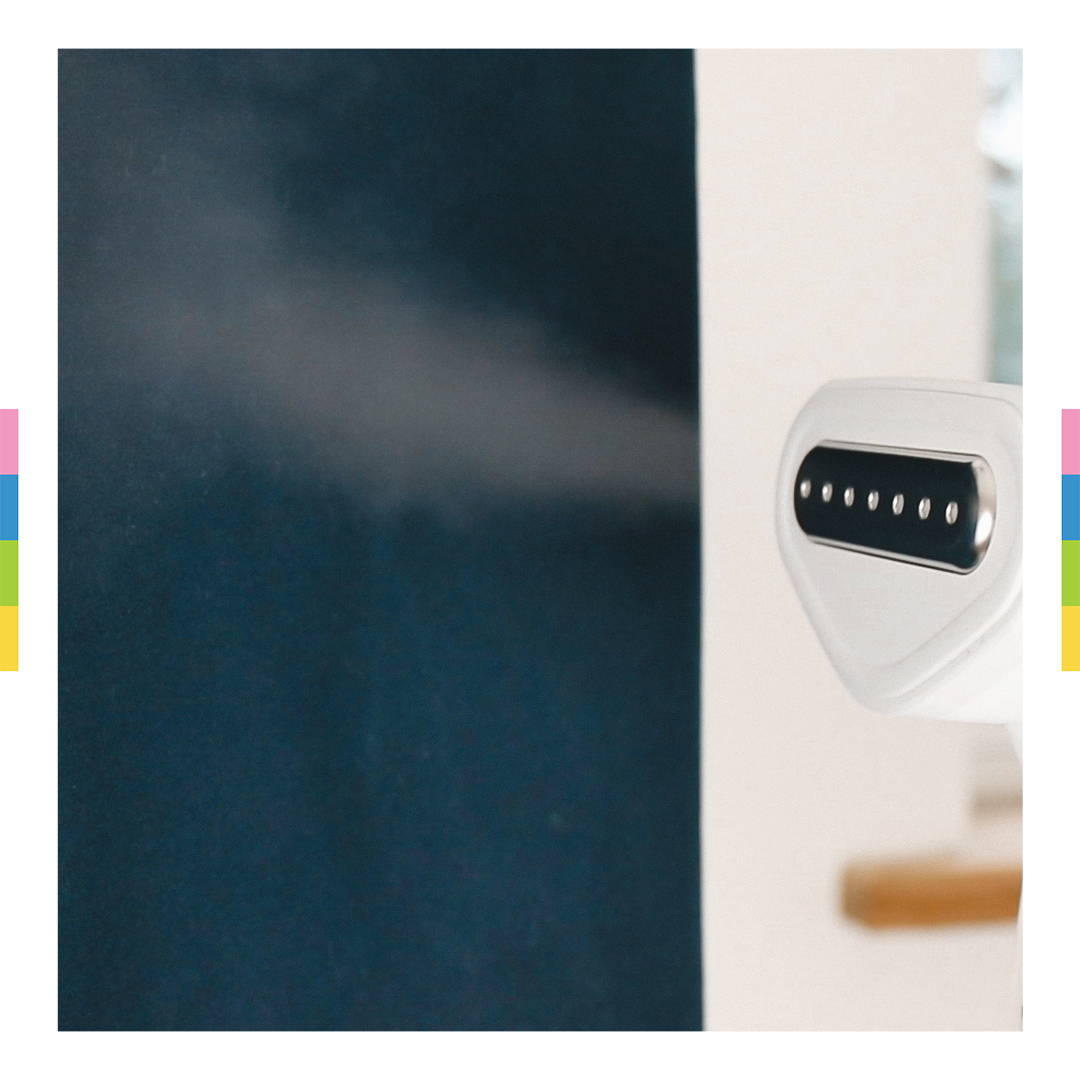 So, the next time you're pondering "is a clothes steamer worth it?", remember the benefits of Fridja's F10, and the answer will be a resounding yes!
For those who believe in maintaining the integrity and luxury of their silk, investing in this little Fridja handheld steamer is a no-brainer.
And if you're keen on getting the best handheld clothes steamer, that's also travel-friendly, then look no further.
We promise it will change the way you look at your laundry loads!
Ready to invest in protecting your fabric whilst also getting rid of creases? Go full steam and pick your Fridja Steamer today!