Why Choose a Grey Silk Pillowcase for an Opulent and Restorative Sleep?
Grey is one on the most popular colours in interior design owing to its versatility. Used in contemporary and traditional homes with a Scandinavian or minimalistic style, grey remains a safe choice for 'cool interiors'.
The versatility of grey can makes it a colour that goes well with other "chill colours" such as white, blush pink, pastel blue, midnight blue, charcoal and even our light teal breeze.
The colours to avoid mixing with grey are sunny mediterranean shades of a warm palette.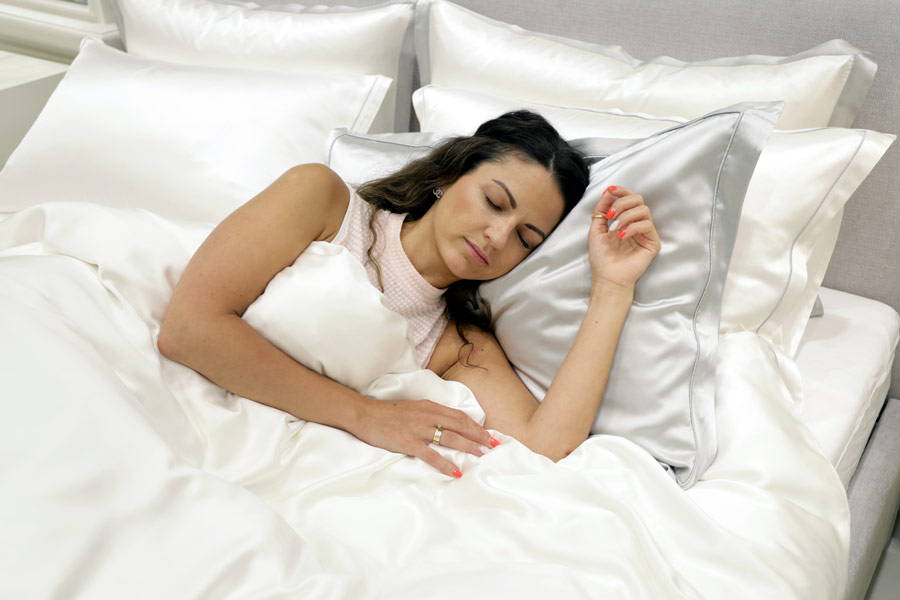 Add a touch of grey to your bedroom with the collection of grey silk pillowcases found below. Sleeping on a silk pillowcase is all the rage, owing to its smooth tactile appeal as well its multiple health and beauty benefits. Read on for more.
there are Many benefits to sleeping on a silk pillow case:
A | Sleeping on a silk pillowcase helps retains moisture in the skin
It is a lesser known fact that your pillowcase can actually have an impact on your skin and hair.
A cotton pillowcase for instance, absorbs 27 times its weight in moisture, which means when you sleep on cotton at night, it is stripping the natural moisture from your skin and dehydrating it. This can cause sleep lines and acceleration of wrinkles.
Silk on the other hand, has minimal absorption, which means that your hair and skin's natural moisture stays intact. It is a much better fabric to sleep on for this reason alone, however there are many more benefits to sleeping on silk.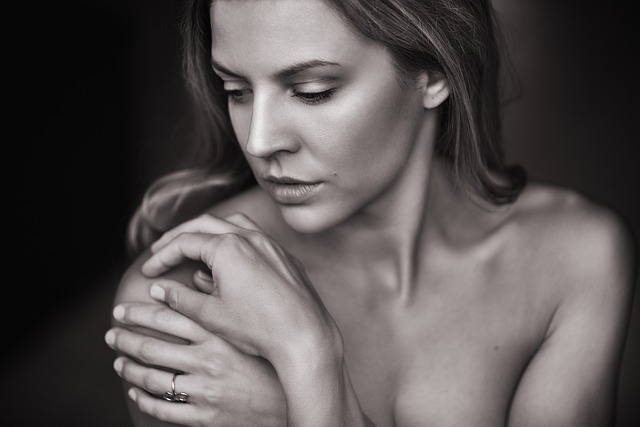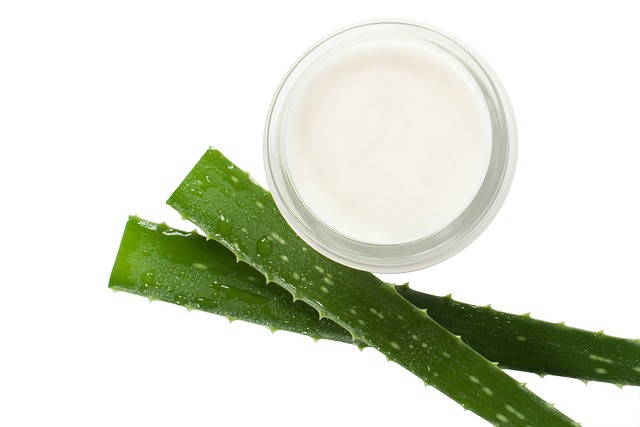 B | Get some seriously sumptuous beauty sleep with these mulberry silk heroes
Besides being silky smooth and divinely soft, the less absorption of silk means that your beauty creams and serums applied before bedtime will stay more on your skin and less on your pillow slip.
C | A silk pillowcase is naturally cooling for better sleep
Sleep in pure silk is known as an effective way to improve sleep quality, especially with its naturally cooling feature in the summers and keeps you a tad bit warm in the winter.
Silk is a natural fibre which is soft, smooth and feels extremely luxurious. More comfort, better sleep and as the quality of one's dreams depends on their sleep, we can go an extra mile to say that it may very well result into better dreams.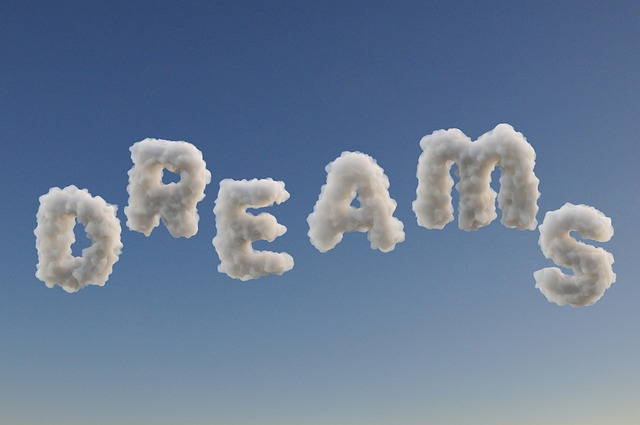 D | Sleep on a Mulberry silk pillowcase for glossier frizz free hair
The fabric of your pillowcase is something that you hair comes most in contact with. Sleeping all night on your grey silk pillowcase which is crafted from 100% Mulberry silk will help your hair glide across the surface, reducing friction which reduces frizz and matting in your hair.
It is also helpful in keeping the natural sheen of your hair intact and it helps maintain curls better.
It is no surprise that high quality silk pillow cases have been a trending topic for beauty sleep as an essential part of your hair and skin routine.
E | 100% pure silk is naturally hypoallergenic
A little less known fact of a cotton pillowcase is that is extremely absorbent and retains moisture within it which makes it a breeding ground for dust mites and bacteria.
Silk on the other hand has very low absorbent properties and bacteria and mites absolutely abhor it. With the absence of mites and bacteria on silk, its hypoallergenic properties of silk help those with allergies by not further aggravating it. This naturally hypoallergenic product helps those suffering with acne, dermatitis, rashes and skin irritation.
In addition, the hypoallergenic silk pillow cases add a lovely layer of protection between your skin and your pillow. Another interesting fact is that after your purchase, when you get your new pillowcase made from 100% Mulberry silk, you don't need to add it to the washing it right away. You can use is for a week or two before washing it.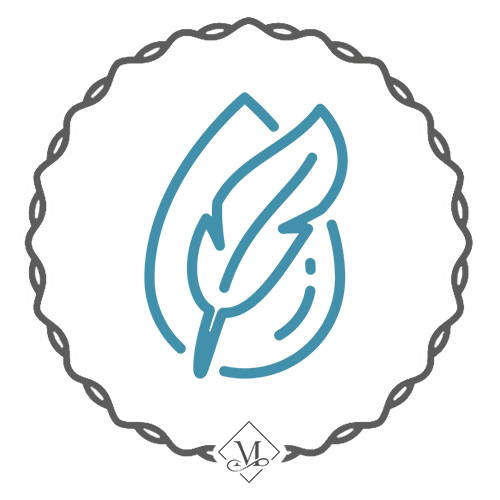 How to wash a silk pillowcase?
The best part of having a grey silk pillowcase is that is does not show dirt or stains as compared to a white one. The silk pillowcase needs washing every week or fortnight based on the extent of use. Those with oily hair and skin need washing of their silk pillowcases more often then those with dry hair and skin.
Silk is a delicate fabric that requires special care when washing to keep it soft, beautiful, and long-lasting. Follow these simple tips to properly care for your silk pillowcase:
Step 1: Check the care label
Does your silk pillowcase say it is machine washable? If it is, use a gentle detergent that is specifically designed for delicate fabrics. If the care label does not clearly state that the pillowcase is machine washable, it's best to hand wash or dry clean it.
This helps protect the silk pillowcase during the machine-washing process. This is highly recommended as a precaution for the longevity of the silk.
Step 3: Turn the silk pillowcase inside out
Turn inside out before machine-washing on a delicate cycle in tepid water (< 30ºC / 86ºF). If you choose to hand-wash the pillowcase, keep it moving and don't leave it to soak. A cool setting is preferred.
Step 4: Drying
Silk pillowcases are easy to dry. Simply reshape into a rectangle and place flat between one or two clean and dry cotton towels, fold the cotton towels over pressing gently to remove excess water. Be careful to allow any trapped air to escape without putting pressure on the seams. Silk loses 30% of its strength when wet, so be a little gentle during this stage.
Do not ring, or twist the pillowcase to dry, as this can cause it to become distorted and damaged. Reshape into a rectangle again and hang or line dry the pillowcase in the shade, away from direct sunlight and sharp or rough surfaces. If reshaped well before hanging, you may not even need to steam or iron it.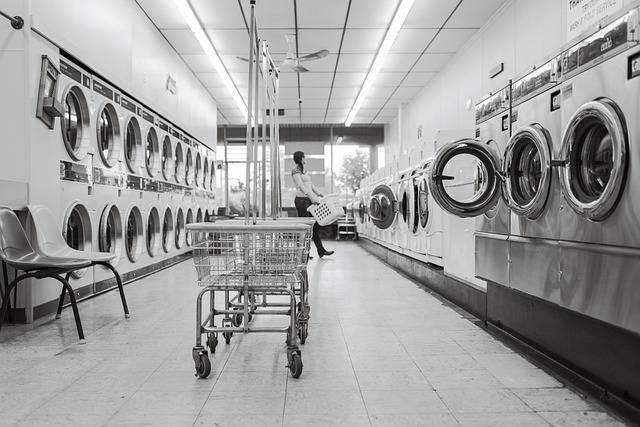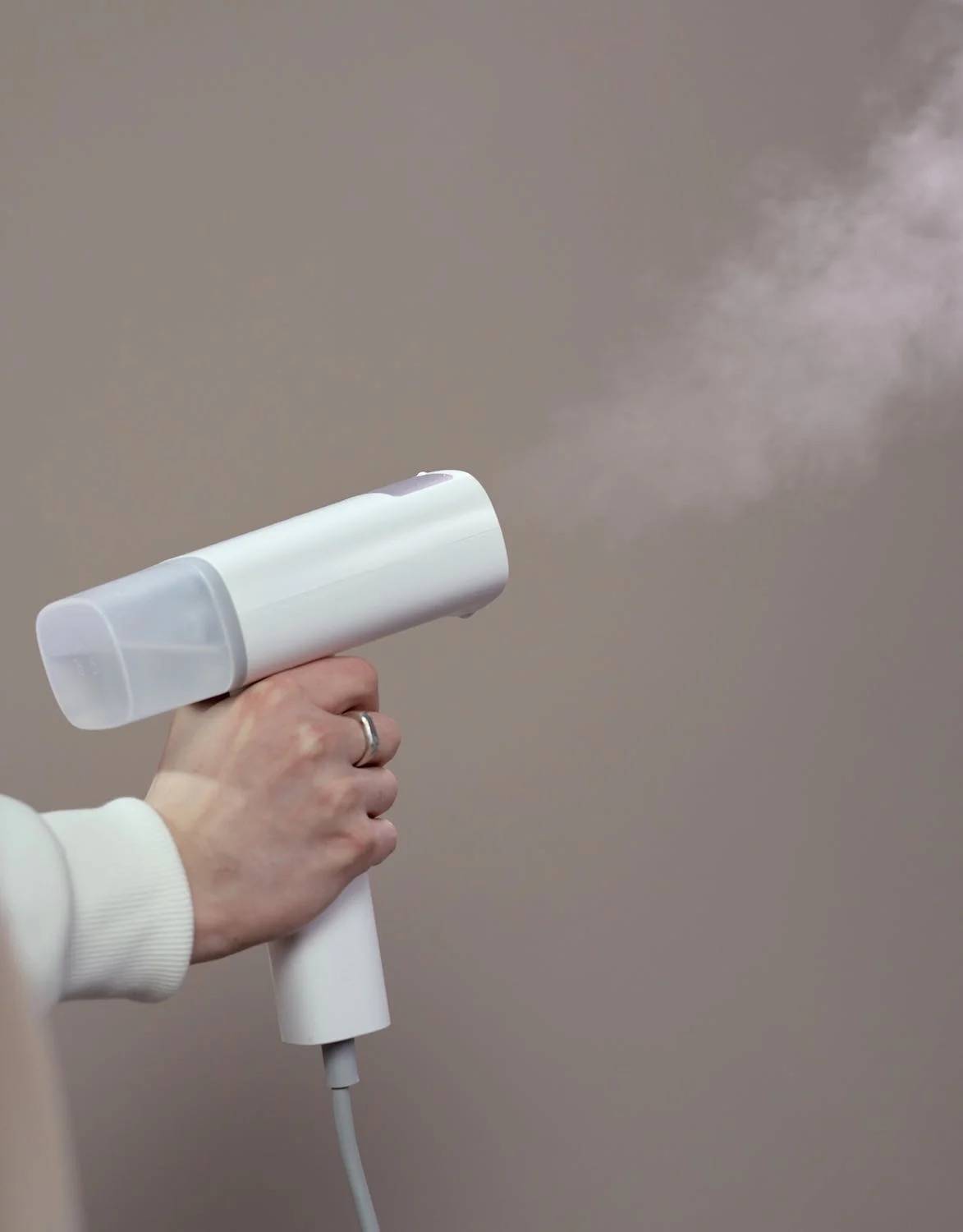 Step 5: Ironing
If necessary, use a handheld steamer with the delicate attachment (if the steamer head has any metal on it) to relax any creases in the silk pillowcase. Alternatively, you can iron the silk pillowcase on low heat inside out while it is still slightly damp. Don't spray with water as it will create water stains. If this happens, submerge in water and re-dry.
Things to avoid when washing silk:
Do not use chemicals or cleaning agents that contain chlorine or bleach, as it can damage the natural fibres silk.

Do not tumble dry silk, the high heat and friction of tumble drying will cause the fibres to harden and become brittle.

Do not dry silk in direct sunlight, as this can cause the colour to fade and the fibres to become hardened over time.
Following these care instructions will help keep your grey silk pillow case looking and feeling its best for years to come.
We absolutely love this Oyster grey silk pillowcase in a solid colour made of 25 momme Mulberry silk by Mayfairsilk.
There are numerous customer reviews of this product, but one that stands out for us is ....
"Having read reviews of Mayfairsilk, I wanted to purchase one to experience it first hand. Without a doubt, my hair feels softer and the quality of my sleep has improved on this grey silk pillowcase. Keeps me comfy and cool all night."




- Alex G.
There is also a variation of housewife silk pillowcase with a zip closure but a key constraint of this style is that the zip often gets damaged during machine wash and it can tug, pull and damage the silk. So at Mayfairsilk, we prefer the envelope closure style housewife pillowcase even though it uses a little more silk per pillowcase.
Ultra luxurious and chic, this lovely Oyster grey silk pillowcase in a solid colour made of 25 momme Mulberry silk comes with a grey embroidered piping.
"Investing in a good quality silk pillowcase has done wonders for my skin and hair. My skin is visibly more plump with less appearance of wrinkles and I wake up with with frizz free hair. Thank you Mayfairsilk for the good quality pillowcase, prompt delivery and amazing packaging."


- Laura R.
For those who gravitate towards a monochrome theme, incorporating different shades of grey, alongside accents of white and black, is an effective way to create depth and visual interest in the bedroom.
Two monochrome silk pillowcases we adore:
"I'm in love with this pillowcase and buy them as gifts, which are very well received.
Great quality, and many benefits. And what a wonderful design. It is subtle and will go with anything, is good for men as well as women. Each time I get one for someone, I feel I wished I got one too!"


- Rasa L.
This animal print silk pillowcase is the same quality as the damask, however the print is great for those who are prone to stains as it has a wonderful feature of camouflage.
"A lovely little luxurious gift for me. The delivery was fast and I like that each silk pillowcase comes in an amazing reusable gift box."




- Stephanie K.
All Mayfairsilk pillow cases are available in two sizes:
UK Standard (US Queen) measuring 50x75cm (20x30in), and
UK Super King (US King) measuring 50x90cm (20x36in).
A silk pillow case is a perfect gift to people across any age. Who would not want the quality of their hair and skin to improve whilst they sleep?
Choose the best 100% Mulberry silk in grade 6A which has a long thread. And yes, the price reflects the quality and so it is important to understand what Momme of silk (what is momme blog) it is, the dyes used and what others are saying about it so that you know more about the quality you are getting for the price.
It's needless to say that lower price reflects an inferior grade of silk, dyes and stitching.
At Mayfairsilk, our silk is made from the highest quality silk (grade 6A Mulberry silk), with quality dyes, stitching and a matte finish. Our silk is hand cut by artisans for the right fit.
certified OEKO-Tex Standard 100
It is important that the grey dye used in your grey silk pillowcase is non-toxic as you lay on it for 7-8 hours each night. At Mayfairsillk, all our silk is free from any harmful dyes and chemicals making is fit for purpose for intimate and everyday use.
What you may find helpful is to find some amazing customer reviews from thousands of satisfied customers. Mayfairsilk's average rating is 4.9/5. You can use the feature of the rating filter where you can uncover some amazing reviews and filter reviews based on stars. Check out the previous reviews here (link to reviews page)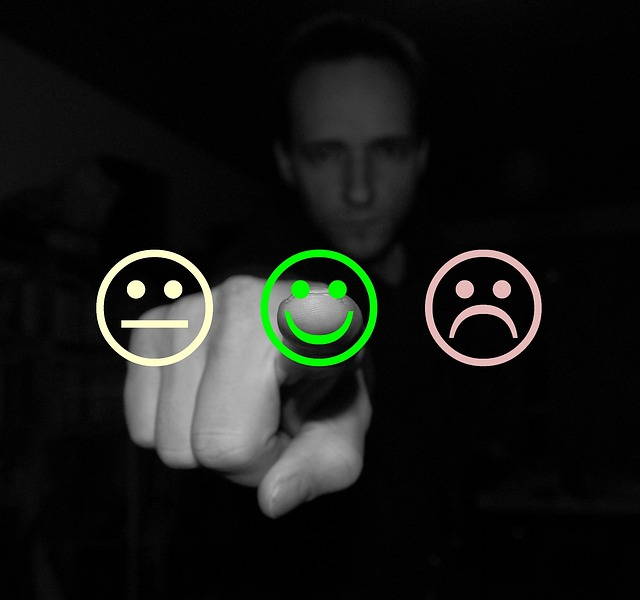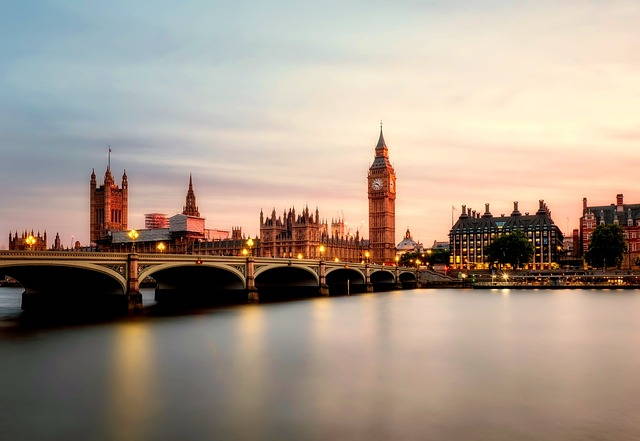 With every purchase we provide the customer with not just a lovely product, but also importantly - peace of mind.
We offer a 30-night sleep guarantee on Silk Pillowcases - sleep on it for up to a month and if it doesn't live up to expectations, send it back for a full refund. On all other items we offer a 30 day risk free shopping guarantee for unused / unopened items (14 days on sale items).
Our team has stock ready to be shipping from our UK warehouse so that you have next day prompt delivery via our tracked courier service.
We deliver globally to our customers across 32 countries with fast delivery within the week.