'Satin Silk' is rarely real Silk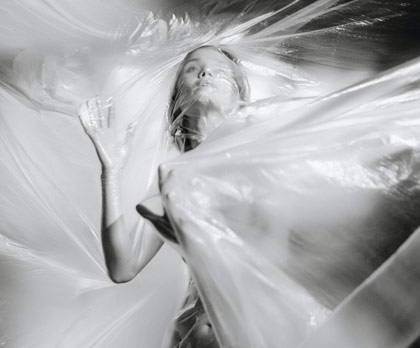 That's right, products marketed as satin, silky satin, satin silk and derivatives of this are most commonly 100% polyester/nylon/rayon.
We often see unscrupulous merchants trying to pass off their artificial products as Satin Silk - duping unsuspecting consumers that are wanting to buy real silk.
In the 90's, Madonna got us all thinking that satin sheets were very romantic but in reality, they were just plain uncomfortable and made us feel hot and bothered.
Satin is made from synthetic fibre and is not breathable. Pure silk on the other hand is breathable and temperature regulating which means it would keep you cool on a hot night and warm on a cold one.
Silk is a natural fibre
Silk fibre is woven into a piece of fabric. Mayfairsilk bedding uses a closely guarded weave and finishing to give our trademark smooth hand-feel, durability, thickness and modern matte sheen with rich lustre.
'Satin' is the name for a type of weave to make a fabric from a long-fibre



Satin, is the name for a type of weave made from long-fibre textiles by floating several warp yarns over a single weft and so on. Satin, exhibits a glossy surface on one side with a dull reverse. This causes light to refract differently to a plain weave, giving it the distinctive 'satin' look and smooth top surface.
So, can Satin be polyester?
Unhelpfully, Satin fabric can be made from any fibre, so the term Satin doesn't tell you what fibre is used to make the fabric. This is where unscrupulous sellers substitute cheaper materials, such as polyester or rayon, to imitate the look of silk and try to mislead consumers into thinking they're buying silk.
When marketed as Satin Silk, or Silky Satin or some other such derivative, it will be polyester, nylon or rayon or a blend of these, as it's much cheaper to produce.
What is Sateen?
Sateen, uses the same type of weave as above, however when a short-staple fibre is used, such as cotton, it is called Sateen.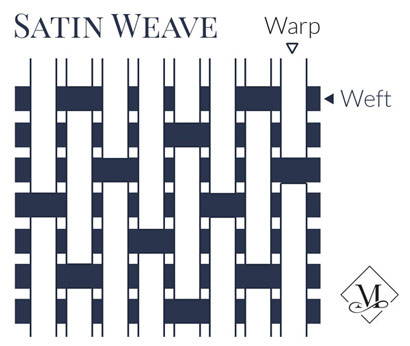 Be an educated shopper
When a merchant refers to their product being 'Satin' and feeling like silk, especially on marketplaces that sell it for a price that is too good to be true, it's most likely to be weaved from one of these petroleum byproduct/plastics. The term 'Satin Silk', is used to deceive the average person into thinking they're buying silk for a bargain price.
Be sceptical of merchants using this term and do your research. None of the benefits of real silk is found in Satin Silk, or Silky Satin.
However, these merchants will rarely explicitly state the material used and if a thread-count is quoted for the product, this should be an immediate red-flag, as the silk textile industry does not quote, trade or deal in thread-count.
Instead, a measurement called momme is used to determine the thickness / density / quantity of silk used in a fabric. You really do have to read the fine-print and press the seller for details.
The lack of a momme rating is another warning sign for inferior quality.
Would you buy an Egyptian cotton set of sheets from a seller and not know the thread count?
Of course you wouldn't.
The same applies for when buying silk sheets, you must know the momme rating of the fabric.
It's a simple reminder:
"if something looks too good to be true
... it usually is".
Is Satin Silk a good substitute for real silk?
'Satin silk' tries to imitate silk's natural beauty, suppleness and light refraction but that's where the similarities end. It's plastic, very slippery, highly glossy, creates static electricity and will be very hot to sleep in. It's unpleasant to sleep on for longer than 30 minutes, as your body heat reflects back at you and will cause sweating. Being plastic, it has next to no 'wicking' ability or absorption. It's much like wrapping yourself in a plastic bag for the night. It might look nice on first glance, but it offers none of the redeeming qualities of real silk.
There is no substitute for real silk
Real silk of the highest quality available as used in Mayfairsilk has several health and beauty benefits that can be read in more detail and can't be imitated by synthetic fabrics. Briefly, it is hypoallergenic, antibacterial, temperature regulating, durable, sustainably produced and biodegradable. Mayfairsilk products also have a unique matte finishing that pairs well with contemporary decor and style.
It might be more of an investment initially, as silk is the most expensive and highly regarded textile, but it's much more cost effective in the long run when you consider your health, quality of sleep and comfort.
We hope you have found this guide helpful in understanding the difference between satin and silk. Our mission is to introduce you to this gorgeous fabric and the joy of sleeping in real silk. Pure silk, with an inimitable finish.
When quality matters and you want to be assured your buying the real thing, we hope you give us the opportunity to show you.