With so many types of silk fabrics advertised it is hard to know what you are paying for and what grade of silk is the best for you?
Having done extensive research we bring you the different types of silk fabric, the different grades and the key factors of grading silk fabric - all you need for a crash course in understanding the best quality silk. The art of making silk goes back thousands of years. Before we go through the silk grades it is important to understand the types of silk.
There are broadly 4 Types of Natural Silk fibre
1) Eri Silk
- Produced from Samia Racini or Samia Cynthia feeding on the castor plant. Domesticated.
- Commonly produced in North-East India and some parts of Japan, China and Thailand.
- White in colour, displaying a wooly, cotton-like quality to it when spun into yarn, especially Ahimsa silk.  
2) Muga Silk
- Produced from Antheraea Assamensis feeding on soalu plants' aromatic leaves. Semi-domesticated.
- Exclusively produced in Assam region of India and hence in limited supply.
- Very glossy, high sheen, lustrous and golden in colour that increases with age.
- Good ultra-violet rays absorption (85.08%) - excellent sunshield for your skin.
- Prized for use in traditional dress of the region.
3) Tussar Silk (also known as Tasar Silk or Vasna Silk)
- Produced from Antheraea Paphia / Antheraea Mylitta D feeding on food plants Asan and Arjun. Wild Indian Silk.
- Produced in Bilaspur, Champa and Raigarh districts of Chhattisgarh in India.
- Natural fibre ranges from yellowish beige to brown.
- Creates rustling sound when rubbed together.
- Creases/wrinkles easily especially with water.
- Unique feature is it's unevenness and course, rough texture.

4) Mulberry Silk
- Produced from Bombyx mori (domesticated) or Bombyx mandarina (wild, not as commercially viable) feeding on the leaves of the Mulberry tree.
- Mostly produced in China (82% of global production) India (15%) and 22 other countries make up the balance of global supply.  
- Mulberry silk is highly coveted for its long fibre (up to 1 mile long), pure ivory in colour with rich lustre, evenness and soft handfeel.
- It makes up around 70% of all silk produced.
- Read on to understand more about this beautiful silk and how it is graded. Not all silk is created equal.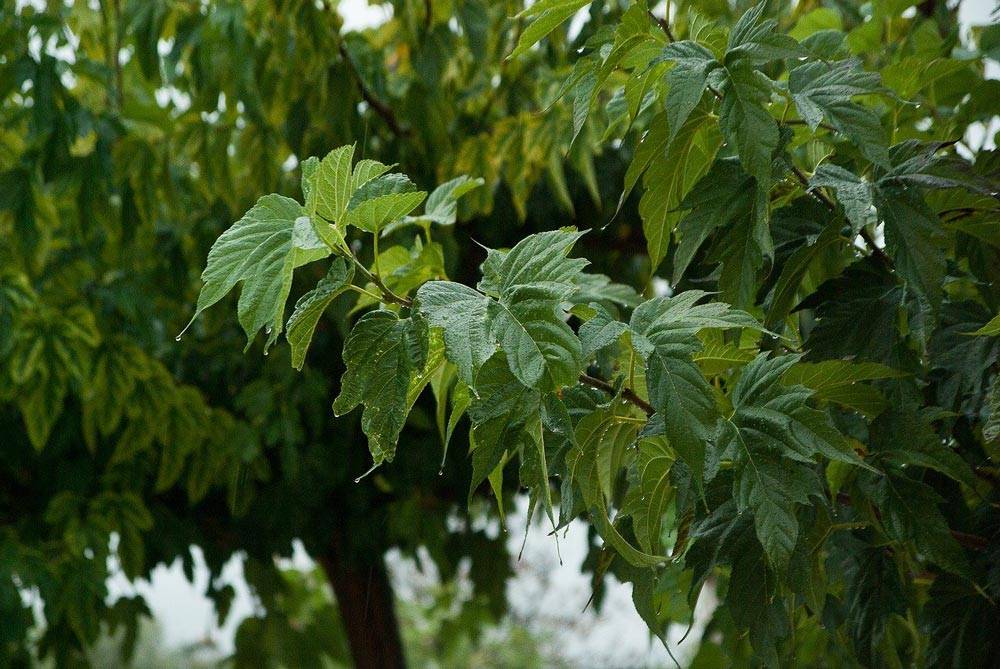 Besides these, there are some less popular silks such as Anaphe silk, Spider silk, Coan silk, Ahimsa silk, Art silk (Bamboo silk) and Fagara silk. All of these types of silk are inferior quality in appearance, luster, handfeel and colour to that of pure Mulberry silk.
Mulberry silk has been recognised the world over as the best quality of silk.
The production involves silk worms feeding on the leaves of the Mulberry tree. The best-known silk is obtained from the cocoons of the larvae of the Mulberry silk worm Bombyx mori. The silk worm feed on Mulberry leaves before creating a cocoon made from one long strand of silk.
As per the International Sericulture Commission, 70%-90% of the silk produced each year is Mulberry silk.
Raw Mulberry silk of the highest grade have almost no impurities.
As a connoisseur of quality, you may choose Mulberry silk, but then the question arises as to how you determine quality and this is where the Grade of Silk comes into play.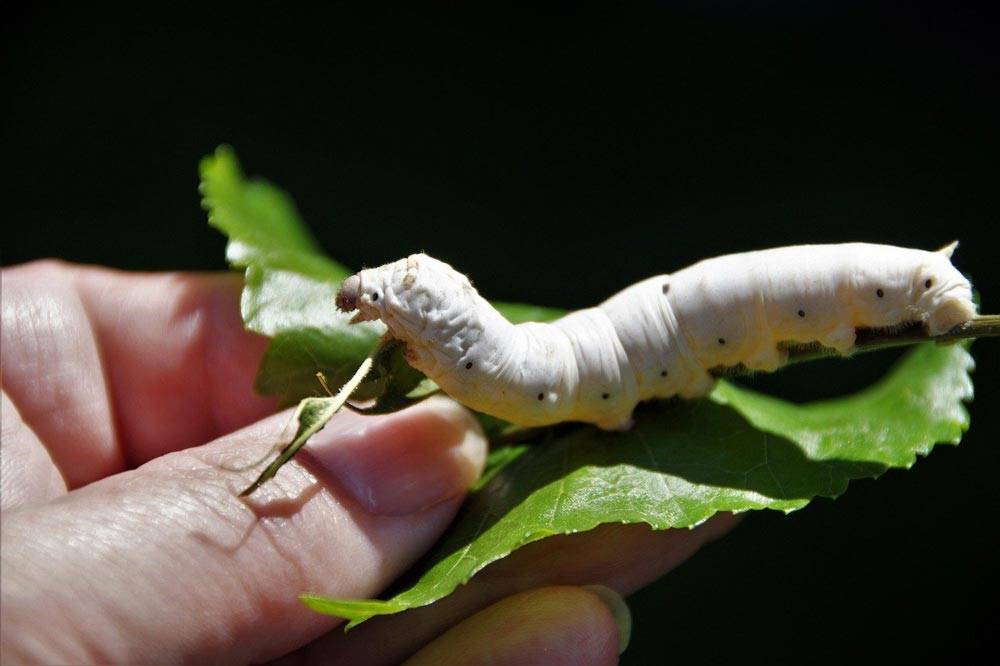 Different Grades of Mulberry Silk
There are 11 main grades of Mulberry silk which are explained below.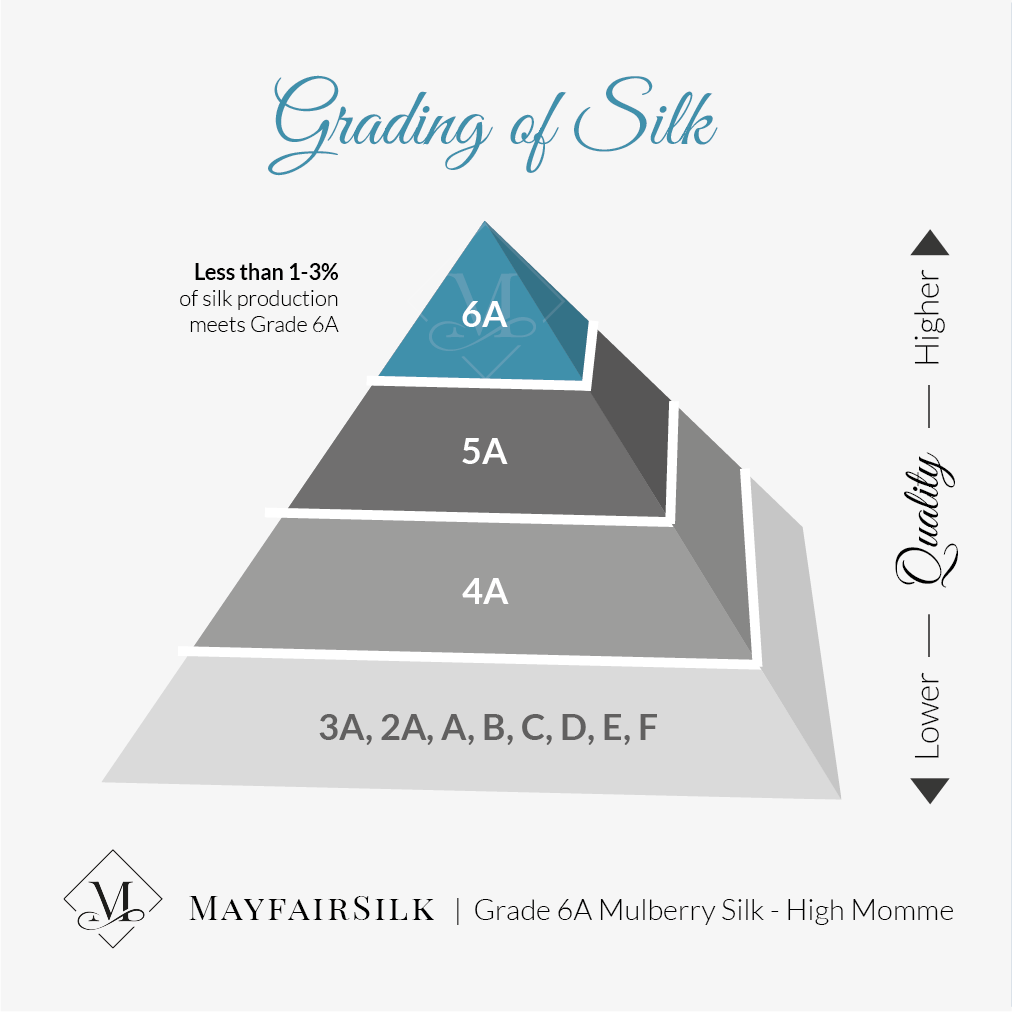 Grade A silk is the highest quality silk with long strands, with a luminous pearl white colour that is free from impurities. It glistens in the light and a single thread of silk can stretch as long as a mile in its natural form which is fascinating. It is lightweight and when woven into a silk fabric it keeps the fabric breathable and completely smooth to touch.
Grade A can be further categorised into 6 more varieties within itself, namely 6A, 5A, 4A, 3A, 2A, A.
Of all the grades of silk, Grade 6A ranks the best silk and like most commodities, the price of the top grade silk reflects its quality.
Many Western wedding dresses are made from grade A silk along with many traditional Eastern dresses such as kimonos and cheongsams.
In recent times, grade 6A silk has become a popular choice for those with discerning taste as they have been introduced to the joys of sleeping on pure Mulberry silk. For quality hunters they are not willing to compromise when it comes to their silk sheets and silk duvet covers.
"6A is the highest quality raw silk with long strands, low size deviation, evenness, cleanness, neatness, tenacity and minimal defects. It exhibits a pearly white colour without impurities and a natural luminous shine."
A single thread of silk can stretch as long as a mile. It is lightweight and soft to touch and when woven into a silk fabric it keeps the fabric light, breathable and divine to touch.
Now we know what Grade 6A to Grade A is, what are the other grades?
This silk can produce short lengths of silk floss instead of long ones. Although its colour is similar to the best silk of Grade A, it contains more clumps, leading to unevenness in the texture by creating air pockets.
Grade B provides lesser comfort and feels slightly rough. It also does not have the luminous natural shine possessed by Grade 6A. Grade B is used widely in the fashion industry and is popular when it comes to sarees, kurtas and kaftans.
Grade C is the innermost layer of silk, closest to the cocoon. It has a yellowish appearance with brown dots. This grade of silk feels like cotton, and it has a rough texture. The floss is short in length with hardly any natural shine. It has a lumpy feel and is not as breathable as the other two grades of silk.
This type of silk is widely used in making silk pillows or filling silk duvets with silk floss. Silk floss is usually the part that does not come indirectly in contact with one's skin.
There are also other grades of raw silk which extend to D, E, F and those not eligible to rank. The quality of silk fibres is poor and is not suitable for silk bedding or silk sleepwear. They are often used for silk drapes, silk rugs, etc.
Besides the above, some other factors reflect the quality of silk such as its authenticity. Beware of brands which advertise stating 'silk-like' or 'satin pillowcase'. This often means that it is not made from real silk or it is mixed silk blended with cotton or synthetic fibres. Satin is a popular weave but when it comes to silk it often is used to mask the fact that it is not a pure silk product. Alas, real silk when blended loses some of the properties such as it being thermoregulating, breathable and in most cases it is no longer completely smooth to touch.
To enjoy the full spectrum of what silk has to offer, look for brands that mention '100% silk' or 'pure silk' to reap the benefits of silk.
Advantages of Sleeping in Silk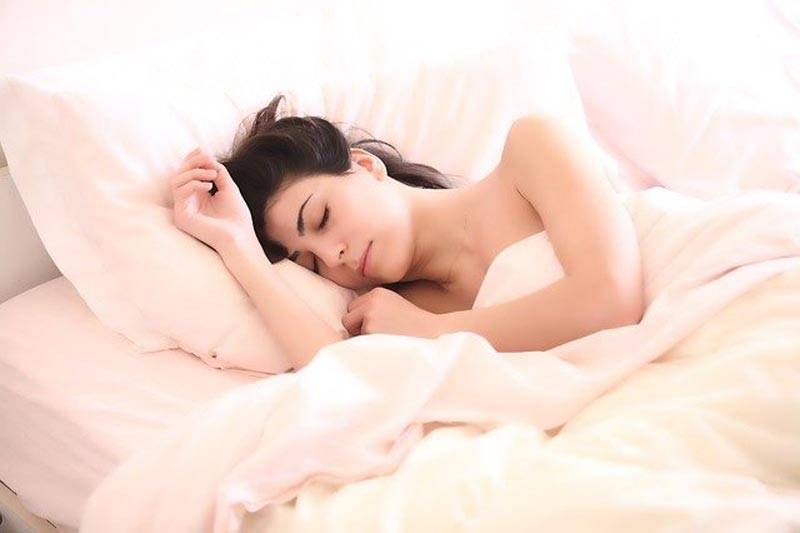 Silk is a natural fibre that is hypoallergenic, anti bacterial, thermoregulating and nourishing to our skin. Silk has been used over centuries when it comes to clothes and intimate wear. But did you know that sleeping on silk fabrics can do wonders for you?
The benefits of sleeping in silk bedding are plentiful when it comes to health, skin, hair and sleep. Sleeping regularly on silk pillowcases can help with bed head, reduce frizz in your hair and add glow to your skin by simply maintaining the natural moisture of your skin (unlike cotton which is hyper absorbent and causes dehydration of the skin). It is no wonder that there are an increasing number of people who for their beauty sleep are switching from Egyptian cotton to sleeping on pure silk pillowcases and silk bedding.
When it comes to choosing your silk pillowcases or silk bedding it is important to know what Momme the silk is. Like cotton has thread count, silk has momme. Momme is the weight of silk that determines its thickness. Usually, for silk pillowcases and silk bedding 20 momme and above is preferred, however for scarves thinner silk of 8 - 16 momme is recommended.
We hope that this article provides you with the necessary information to pick the right grade of silk.
At Mayfairsilk we specialise in Grade 6A silk pillowcases, silk bed linen and silk accessories. Made from pure Mulberry silk our pillowcases are of the highest quality in 25 momme and silk sheets and duvet sets are in 22 momme.
Our products are OKEO-TEX Standard 100 certified which means that they are free from harmful substances. Having won multiple awards for our Mulberry silk bedding in the UK, we not just offer the finest grades of Mulberry silk but take pride in providing tactile pleasures to our clientele and joy in the simplest of moments.