In the heart of London, Mayfairsilk was born out of a deep love for the enchanting qualities of silk. Enraptured by its gentle caress, unrivaled thermoregulation, undeniable beauty, and transformative effects on hair and skin, we set out to create the world's finest bedding in this exalted fabric.
Our vision was to weave the elegance and allure of European designs with the natural splendour of silk, offering an unparalleled sleep experience that transcends the ordinary. Mayfairsilk is more than just exquisite bedding; it is a celebration of self-care and your well deserved indulgence in better sleep.
We aim to transform your home into a haven of comfort
- a sanctuary for sleep and sensory indulgence.
Our commitment to our community and the environment is unwavering, as we champion sustainable and ethical practices. Our materials are biodegradable, sustainable, and Certified Oeko-Tex® Standard 100, promising a haven of purity, free-from toxic chemicals and dyes.
For allergy sufferers including skin conditions, Mayfairsilk is the epitome of solace and well-deserved indulgence. This is why we are recommended by so many leading dermatologists, doctors and skin care specialists.
FOUNDERS

 
Marcus and Darshana Ubl's entrepreneurial journey began in 2011, transforming their creativity into exceptional products that enrich and elevate everyday experiences.
Their passions span healthy eating, motoring, and travel. Mayfairsilk's story is rooted in the world's untapped awareness of silk's benefits and the founders' joy in sleeping enveloped by its embrace.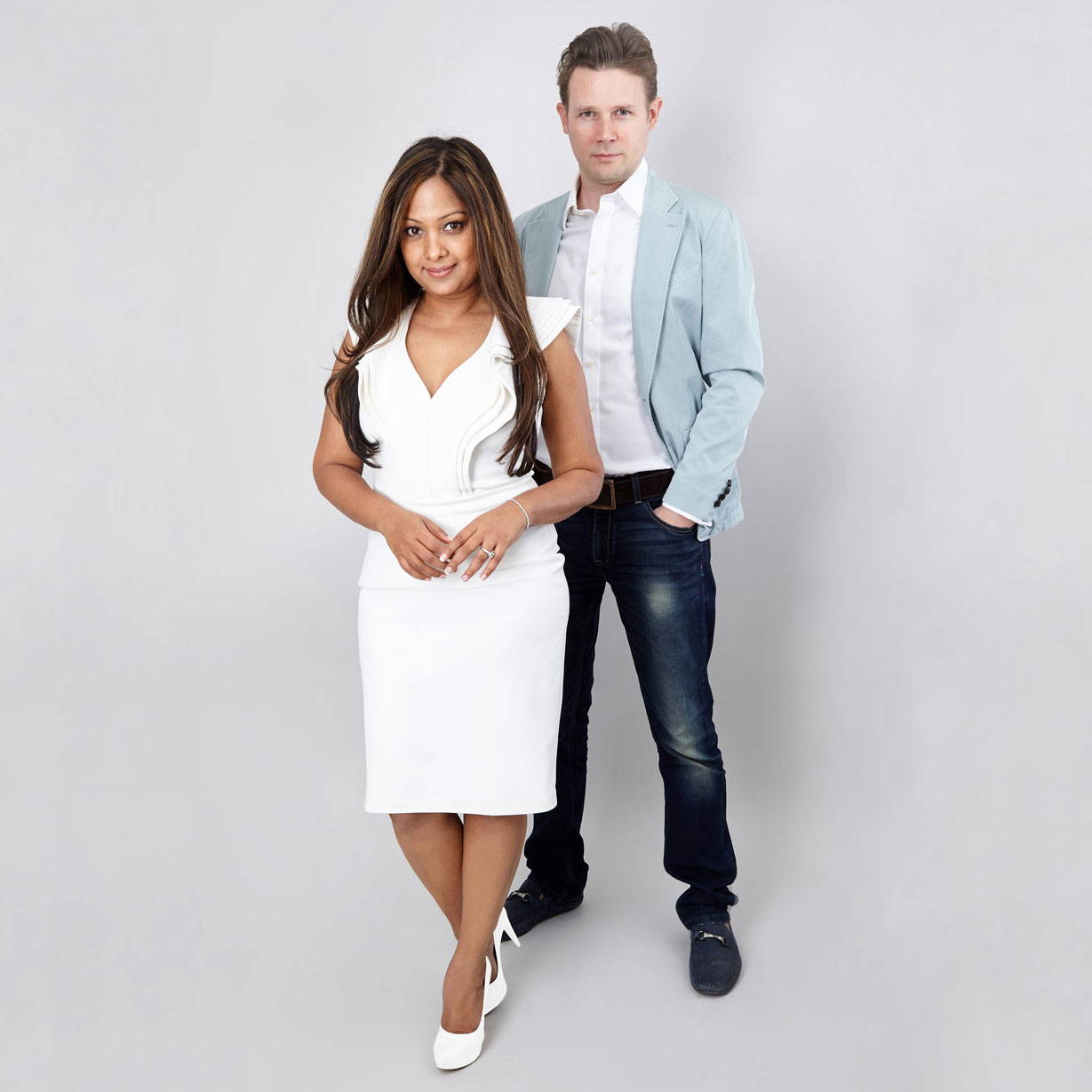 "Experiencing the remarkable benefits of silk on my hair, skin, and sleep for years, I found myself longing for higher quality and more visually captivating designs. When my search proved fruitless, I shared my vision with Marcus, and together, we embarked on a quest to revolutionise the silk bedding market. With Marcus's passion for clean, European-inspired design, we aimed to create an exquisite and timeless collection that would make us market leaders.
Our unique approach blends artistry and personalisation, incorporating beautiful silk prints and patterns to add character to any bedroom. By layering solid colours with these captivating prints, we offer endless combinations, keeping the bedroom fresh and inviting while celebrating the joy of self-care and indulgence." - Darshana Ubl, co-founder
From the lush fields of mulberry trees to the delicate touch of master artisans, Mayfairsilk's journey is one of passion, dedication, and the pursuit of perfection.
Our fabric begins with the finest grade 6A long fibre Mulberry Silk, skillfully woven using a harmonious blend of time-honoured tradition and modern technology. Our special finishing process infuses our fabric with its trademark qualities: a velvety-smooth hand-feel, thickness, durability, and an elegant matte finish with rich lustre.
Oeko-Tex® Standard 100 Certified
This globally recognised certification embodies consumer confidence and product safety. Every component of our products, including threads, buttons, and accessories, is meticulously tested for harmful substances and guaranteed to be free from toxic dyes and chemicals.

Higher Momme
Our silk's superior momme rating outshines our competitors, offering more silk per square inch, a luxurious touch, and enduring durability for daily use.

Design philosophy
Our soothing, balanced colour palette, infused with vibrant highlights and limited-edition patterns, evokes beauty, happiness, and a profound sense of personal expression.

Efficient resource use
Silk is highly efficient in terms of land, water, and resource use. In comparison to cotton, it has significantly less impact on land, water, and air, and is free from pesticides, toxic chemicals, bleaches, and dyes. Throughout our production process, we strive to utilise the entire fabric, creating a variety of products from off-cuts to minimise waste.
Reduced carbon impact
Silk = 34kg CO2 per tonne of fabric.
Cotton = 27,680kg CO2 per tonne of fabric.
When measuring textile production and its carbon impact, silk production has 814x less carbon emissions than cotton, 1360x less than wool and 620x less than polyester.
Longevity
High momme silk, when cared for according to our instructions, can be used daily and will far outlast cotton or other textiles. At the end of its life, silk is biodegradable and can be composted with your food and garden waste.
Eco-friendly practices
Mulberry trees are grown without pesticides and chemical fertilisers, relying mainly on rainwater. Efficient production processes capture and treat wastewater. Mulberry trees, while producing leaves and fruits, sequester carbon from the air. Their leaves feed silkworms, which later become a delicacy in Asian countries. Leftover mulberry tree stems and foliage are fed to cattle, waste is used as fertiliser, lower quality silk is used as duvet filling, and Sericin is recovered from wastewater for use in cosmetics, food, and pharmaceuticals. This sustainable cycle makes silk far superior to alternatives such as cotton, rayon, and polyester.
Minimal environmental impact
When considering the full life-cycle of cradle-to-grave, or production through to lifetime usage, silk has a lower environmental and ethical impact than other fibres. Two examples are below, and you can read a more thorough review of textile alternatives here:

• Wool production generates methane from sheep and deforestation for grazing, leading to soil salinity, erosion, decreased biodiversity, and a large carbon footprint.
• Cotton requires pesticides, fertilisers, processing chemicals, dyes, and bleaches, which often pollute water, soil, and land, while also having a high carbon footprint.
Mayfairsilk is natural and biodegradable at end of life.
Plastics and cardboard usage
We have designed our packaging to minimise plastic use while maintaining the luxury feel our discerning customers expect. When clear plastic is used for protection, we ensure it is made from recycled materials. We continually explore ways to reduce plastic usage including redesigning the packaging of our sheets to further reduce plastic while enhancing the gifting experience.