A Royal Affair: King Charles III Coronation and Mayfairsilk's Hummingbird Collection
As the United Kingdom eagerly anticipates the upcoming coronation of King Charles III, the official logo commemorating this momentous occasion has been unveiled by Buckingham Palace. The logo, which will grace street parties, social media platforms, and a plethora of souvenirs, has been designed by none other than the esteemed Sir Jony Ive.
The chosen design features a more traditional image, where an array of flowers form the iconic St Edward's Crown, utilised in the coronation ceremony. Sir Jony Ive's ingenious design not only embodies the "optimism of spring," but also pays homage to the King's longstanding love for nature.
His Royal Highness King Charles III has been a fervent advocate for organic food and sustainable farming for over 35 years. In 1985, when the concept of organic farming was still in its infancy, the then-Prince took the initiative to convert the Duchy Home Farm on his Highgrove Estate to a wholly organic system. Today, this endeavour has flourished into the renowned Waitrose Duchy Organic brand.
Coronation flowers
As a long-time apostle of British nature, King Charles III is known to favour native plants and horticulture, and our tribute to the coronation celebrates his love of nature! The Coronation invitation provides the inspiration for the plants chosen, with examples including primula, viola, hellebores, bluebell dog rose and ferns.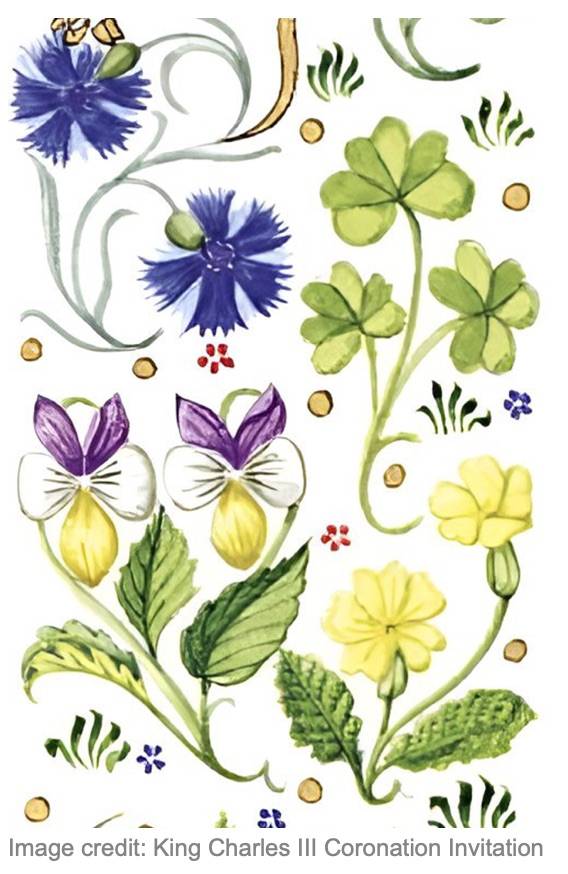 Inspiration
As the nation prepares to celebrate the coronation of King Charles III and Queen Consort Camilla on the 6th of May at Westminster Abbey, Mayfairsilk has curated a special offering to commemorate this regal event.
In honour of the blossoming spring season, the natural essence of silk, and the forthcoming coronation, Mayfairsilk is delighted to extend an enchanting 20%-off their Spring designs, including the ever-popular Hummingbird print. This exquisite print is a harmonious blend of regal red, blue, and white, reminiscent of the vibrant colours of the Union jack.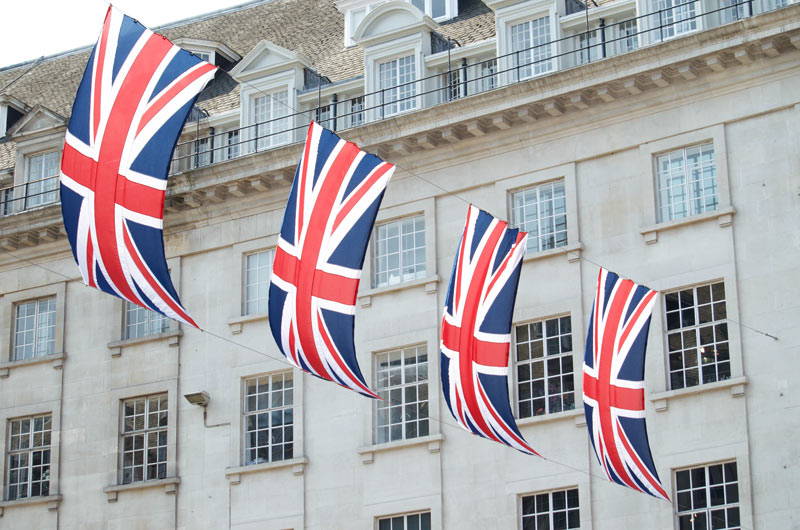 Experience the luxury of Mayfairsilk's Hummingbird Collection and Iridescent Garden Collection
The Hummingbird silk pillowcase is available in two splendid sizes - standard (50x75cm | US Queen size) and super king (50x90cm | US King size). These pillowcases, crafted from the finest 25 momme silk, not only exude elegance but also provide numerous benefits for your hair and skin, ensuring a restful and rejuvenating slumber.
As the nation comes together to celebrate the coronation of King Charles III, Mayfairsilk's Hummingbird Collection provides the perfect opportunity to bring a touch of royal sophistication into your home. Embrace the spirit of spring, the essence of nature, and the joy of new beginnings as we toast to the reign of our new monarch.
Don't miss out on this exclusive offer and the chance to infuse your home with the regal splendour of Mayfairsilk's Hummingbird Collection. Order now and indulge in the luxurious comfort of resting on a silk pillowcase, this coronation special will be available for a limited-time only.