Emperor Bed Sheets in Silk: The Ultimate in Luxury and Comfort
The idea of an emperor bed conjures images of opulence, grandeur, and unparalleled comfort. When you pair such a bed with silk sheets, the result is a sleep experience fit for royalty.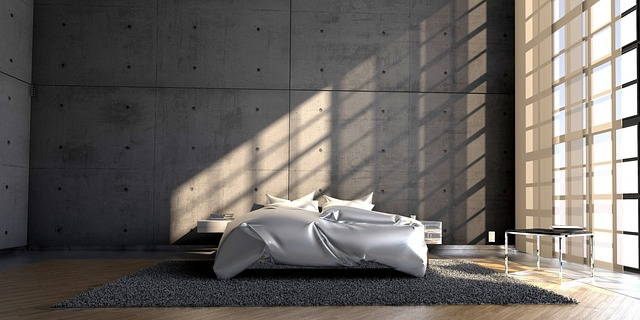 How large is an emperor bed?
In the United Kingdom, an Emperor bed is considered one of the largest and most luxurious bed sizes available. It measures 215 cm x 215cm, or approximately 84 inches x 84 inches (7 feet x 7 feet). This spacious bed size provides ample room for couples to sleep comfortably, with plenty of space to stretch out and relax. It's the perfect bedtime move for those who desire a grand, opulent sleeping environment and appreciate the extra room an Emperor bed offers.
While standard bed sizes such as single, double, king and super king are more common in the UK, the Emperor bedding emperor and top range is a popular choice for those who prioritise comfort and luxury. When choosing Emperor bedding, it is essential to select fitted sheets, duvets, and other bedding accessories specifically designed to accommodate its generous dimensions. This ensures a proper fit and optimal sleeping experience.
In this article we explore the luxurious world of large emperor silk sheets, their benefits, and why they are the perfect match for an emperor bed. We will delve into the benefits of sleeping on silk sheets and how to choose the right silk sheets for your large emperor bed.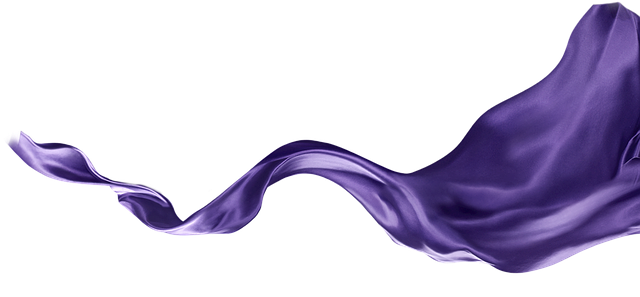 The benefits of sleeping in silk:
A | Hypoallergenic properties
Silk is anti-bacterial and anti-mites forming a protective layer around your skin when you sleep on it.
B | Breathability and moisture-wicking capabilities
Silk's moisture wicking capabilities ensures that sweat is not absorbed creating a breeding ground for mites and bacteria.
C | Temperature regulation for year-round comfort
Pure silk is thermoregulating and keeps you cool on a hot day and a tad bit warm when it is cold.
D | Skin and hair benefits
As silk does not absorb as much moisture as cotton (including Egyptian cotton), it retains skins natural moisture delaying the signs of ageing and keeping your skin naturally hydrated.
A similar effect it has to hair by keeping hair strands more hydrated and hence keeping them soft, adding a sheen and reducing dryness and breakage.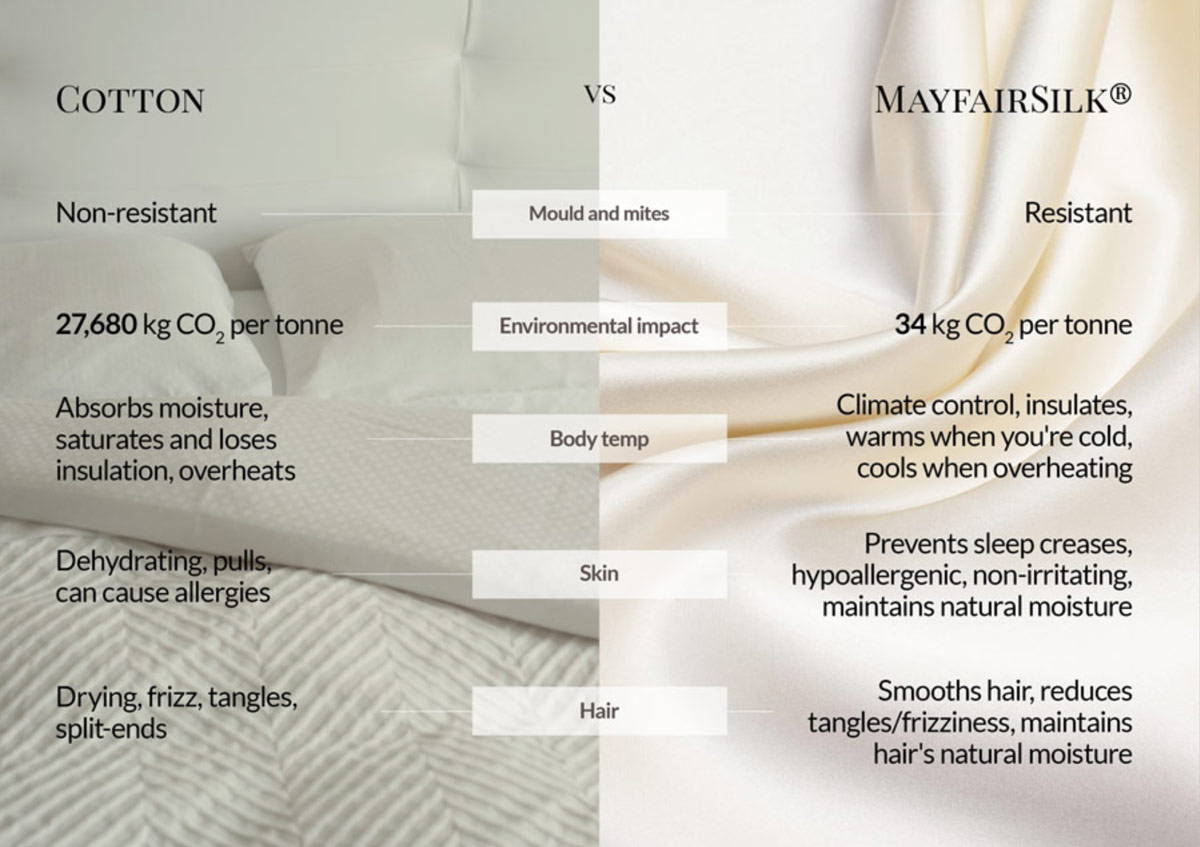 Emperor Bedding Explained: Emperor Size Bedding | Emperor Size Bed Linen | Emperor Fitted Sheets
Choosing the Right Silk Sheet for Your Emperor Size Bed:
A | Determining the appropriate sheet size and depth
Emperor fitted sheet is 200 x 200 x 35cm deep (78.7 x 78.7 x 13.7in deep).
When looking for Emperor duvet covers, the size is 290 x 235cm (114 x 92in).
The Emperor flat sheet is 320 x 290cm (126 x 114in).
It is wise to look up the size chart of a bedding company before making a purchase to avoid surprises. In the UK, sizes are somewhat standardised, however in Europe and USA, there is variance in actual sizing under the same name. Check the dimensions of your bed, pillows and duvet inserts to ensure your new bedding will be a good fit.
B | The importance of "Momme" (weight)
Like thread count is used for cotton, for silk there is momme. Mulberry silk is the gold standard for silk bedding and the desired thickness is between 19momme (as a minimum) - 22 momme (as ideal balance between thickness and value in sheets). Some brands do not mention momme, which often means they are using low momme silk, which is thinner and won't last. For the best balance of luxury, 22 momme is ideal in sheets and 25 momme in pillowcases.
Softness of your Emperor bedding depends on the type of silk, grade of silk, the weave, and finishing process. Grade 6A Mulberry silk is the highest grade, with less than 3% of annual silk production meeting this grade.
D | Design, aesthetics and colour

There are different styles to dress your silk bed linen with a mix and match of colours to go with your decor. From soothing colours, to plain designs there is something for everyone. To go for a natural sleep experience, choose silk pillowcases that compliment your down or feather pillows and add a few silk cushions to finish the look.
The synergy between silk bedding and an Emperor bed for a restful night's sleep
Silk bedding and emperor beds are a match made in heaven, providing unparalleled luxury and comfort.
By understanding the unique benefits, and the range of various types available, you can make an informed decision about the right silk bedding for your emperor bed.
Once you have experienced the sumptuousness of this combination, you will never want to sleep on anything else.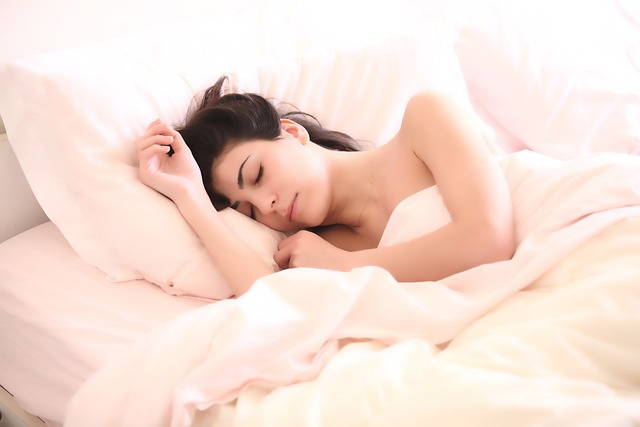 Mayfairsilk bed set - fit for not just a king, but an emperor!
There are several factors that set Mayfairsilk apart from other silk bedding manufacturers. Often considered the best option when it comes to silk bedding for emperor beds, here are some good reasons to choose Mayfairsilk:
High Grade Materials: Mayfairsilk uses only the finest, 100% pure Mulberry silk for its products which provides unmatched softness. The company ensures that the silk is free from harmful chemicals and toxins, adhering to the OEKO-Tex Standard 100 protocol.

High Momme Weight: MayfairSilk's bedding features a high momme weight, usually around 22 momme, which is a measure of the silk's weight and density. A higher momme weight means the silk is thicker and more luxurious, offering increased durability and a more opulent feel.

Expert Craftsmanship: MayfairSilk understands the importance of a perfect fit when it comes to bedding for an emperor bed. Every single bedding item is therefore hand cut ensuring a snug fit and a luxurious sleep experience. Mayfairsilk's products are crafted with meticulous attention to detail, ensuring that each sheet, pillowcase, and duvet cover is of the highest quality. The unique collection of silk bedding has a matte finish which creates a lustrous, smooth finish that feels incredible against the skin.

Elegant Designs and Rich Colours: Mayfairsilk's bedding including duvets is available in a variety of sophisticated designs and pastel, rich and vibrant colours. This allows customers to create a truly bespoke and luxurious bedroom environment that suits their personal style and preferences.

Sustainable and Ethical Practices: We use natural fibres, non- toxic dyes and plant a tree after every order from the website. We are committed to responsible manufacturing and sourcing practices bringing you a product which is not just sustainable, but also biodegradable. Our view is one for ecological balance.

Largest range of colours and styles:  We have the largest range of colours and styles in-stock for Emperor size silk bedding on the market.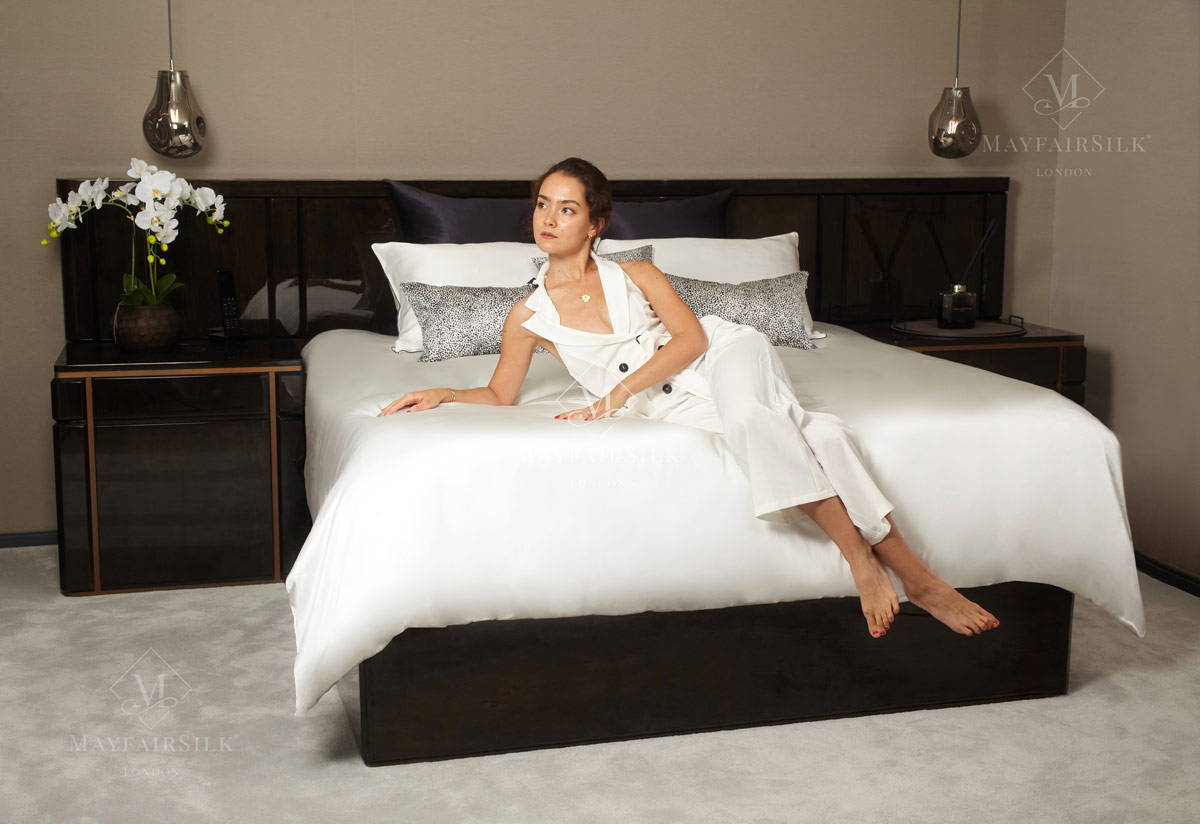 A multi-award winning brand, we have been featured frequently in the news and have built a reputation for delivering high-calibre, luxurious silk bedding fabrics and accessories that offer numerous benefits to customers - many who have made a switch to silk from Egyptian cotton or Pima cotton.
By choosing Mayfairsilk for your emperor bed, you can enjoy the ultimate luxury sleep experience, knowing that you are investing in premium quality, natural and ethically produced silk bedding that will stand the test of time. Embrace the world of luxury bedding and transform your bedroom into a sanctuary of comfort and elegance.
Browse the full range in stock to dress your Emperor bed