The Elegance of Pure Silk Cushion Covers
Silk has been celebrated since ancient times for its luxurious touch and elegant shimmer. It has been adorned on kings and queens, draped over thrones, and wrapped as gifts for deities.
And what can be a better way to introduce this luxury into our lives than with pure silk cushion covers?
Whether you are setting up your bedroom for a more comfortable sleep or styling your living area for an elegant touch, silk cushions have got you covered.
Let's delve deeper into the world of silk cushion covers.
Benefits of Silk Cushion Covers in Your Bedroom
1. Hypoallergenic and Mite Resistant
One of the primary concerns about bedding is allergies. With silk cushion covers made of 100% silk, you can rest your head without worry.
Silk is naturally hypoallergenic, resisting dust mites, mould, and other allergens.
For those with sensitive skin or allergy problems, pure silk cushion covers are a game-changer.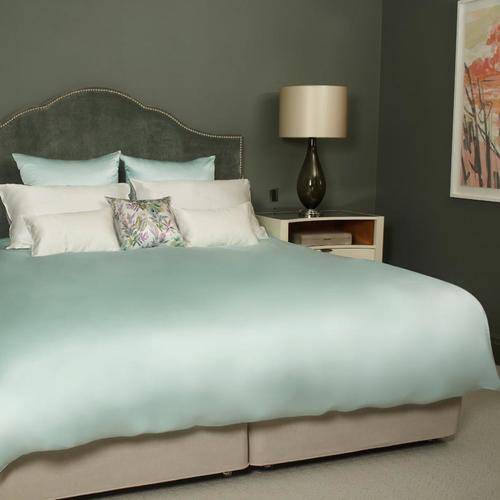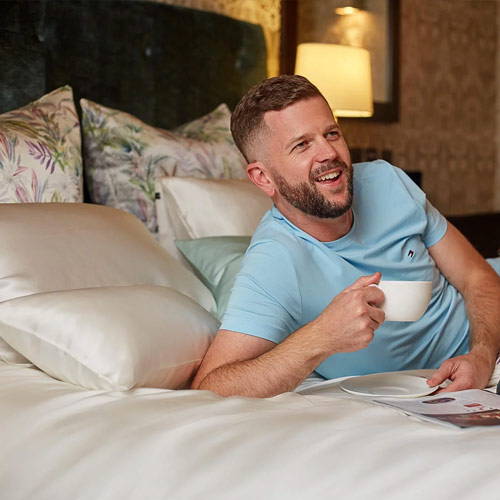 2. Smoothness of Silk Helps with Better Sleep
Ever felt the soft slide of silk against your skin?
It's not just comforting, it also reduces friction.
This smoothness prevents hair from tangling and skin from creasing, promoting a healthier and better sleep.
3. Complete Your Set of Luxurious Silk Bedding
A bed draped in silk oozes luxury.
While silk bedsheets and comforters make for a comfortable sleep environment, the set is incomplete without silk cushion covers.
They come in different shapes and sizes and not only add to the aesthetic appeal but also provide plush comfort.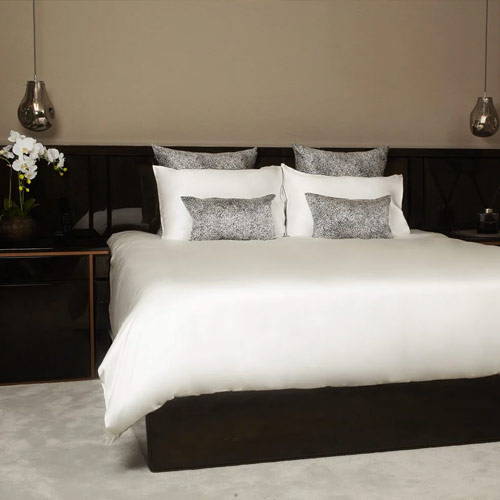 Pure Silk Cushion Covers Beyond the Bedroom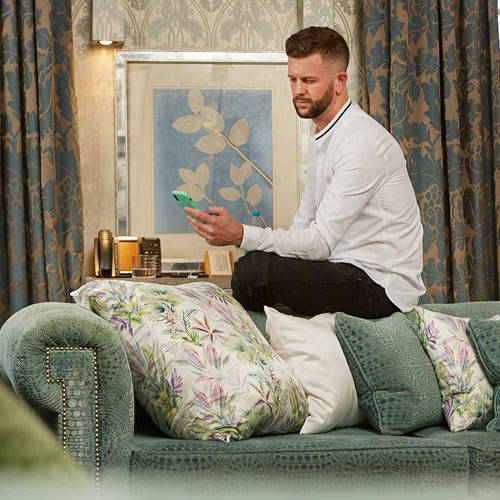 1. Add a Touch of Elegance with Different Prints and Designs
Silk cushions are not just for bedrooms.
Whether it's your living room sofa, study, or even your patio, they can add a dash of sophistication.
With myriad prints and designs available, they effortlessly fit into any decor theme.
2. Tactile Bliss - Pure Silk is Soft and Breathable
The luxurious hand feel of silk is unparalleled.
Its breathability coupled with its softness provides a tactile experience that's both comforting and invigorating.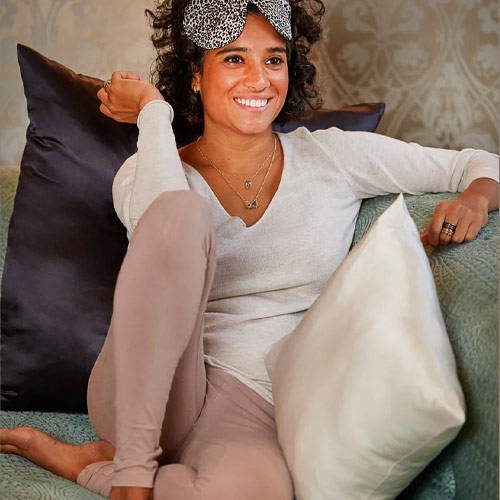 Why Choose Mayfairsilk Cushion Covers?
When it comes to quality, Mayfairsilk stands out.
Here are 7 reasons why ...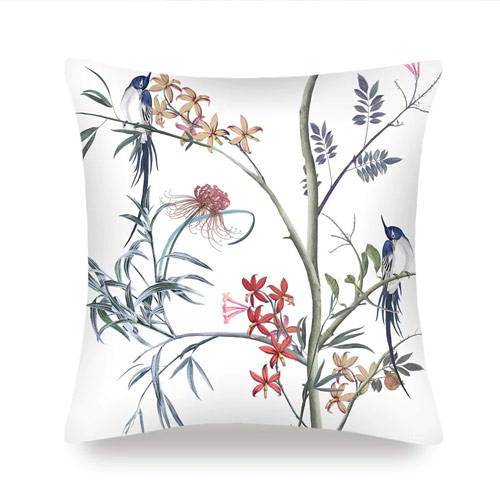 1. 22 Momme, Pure Mulberry Silk
Sourced from the finest grade, Mayfairsilk cushions ensure top-notch quality.
The 22 momme specification ensures durability while retaining the softness and shine of silk.
2. Matte Finish and Stitched to Perfection
The subtle matte finish of these cushions offers an understated beauty.
Paired with impeccable stitching, they're the epitome of luxury.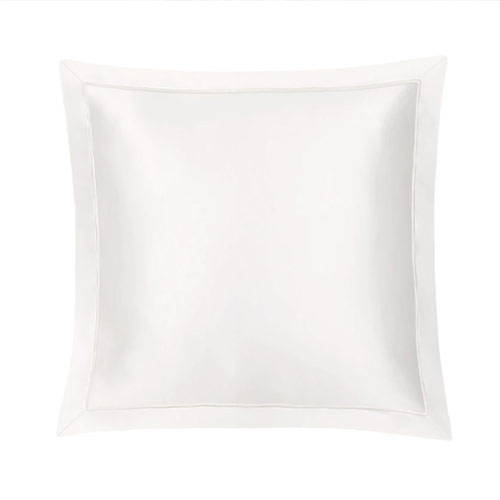 3. OEKO-tex Standard 100 Certified
Investing in Mayfairsilk means investing in quality.
A British brand, we have won multiple awards for our silk bedding and the OEKO-tex Standard 100 certification ensures that the cushions you purchase are free from harmful chemicals and dyes, making them safe for you and your loved ones.
4. Sustainable and Biodegradable
In a world striving for sustainability, Mayfairsilk cushions provide customers an eco-friendly option.
They are not just luxurious but also biodegradable, catering to the conscious consumer.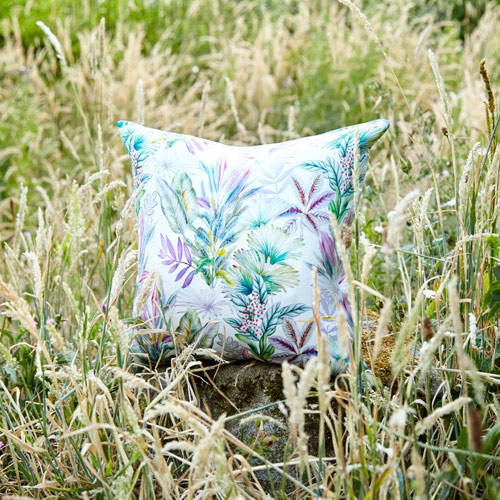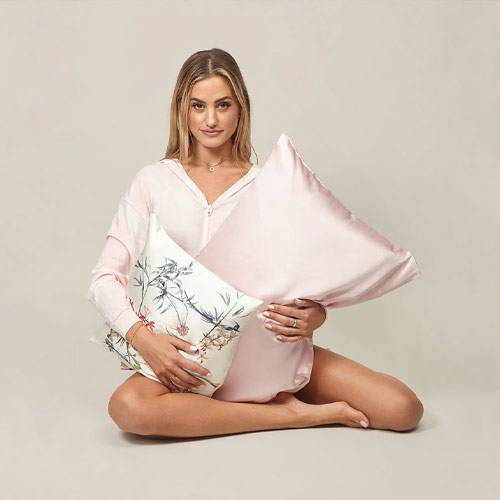 5. Styles, Colours, and Patterns Galore
Whether you have a contemporary setting or a classic one, Mayfairsilk has something for everyone.
Their Classic and Oxford styles come in a selection of various colours and unique patterns, ensuring a perfect match for every interior in their collection.
The pure silk cushion covers come in a gift box ready to please.
Enjoy volume discounts when you order more than one cushion cover at a time.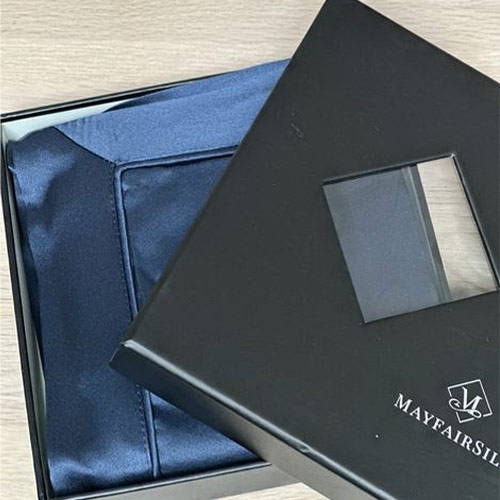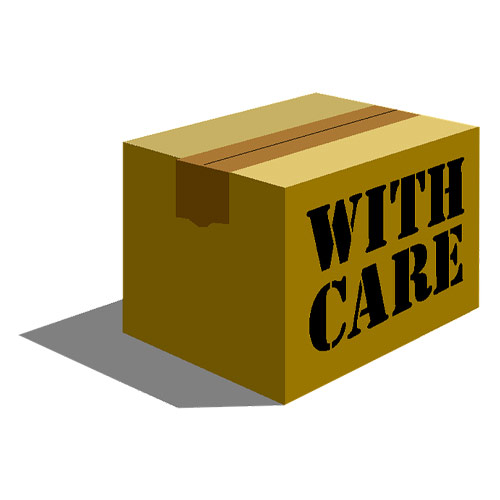 With trackable order, and speedy deliveries across 32 countries, you can get your hands on these exquisite cushions that are in stock in no time.
And for those in the UK, next-day delivery before 2 pm is the cherry on top!
Whats more, these silk cushion covers are easy to care for - you can machine wash, hand wash or dry clean. Find out more details on how to best wash pure silk.
In conclusion, while silk has always been a symbol of luxury, with Mayfairsilk cushions, it's a luxury that's within reach. They not only elevate the comfort of the furniture or bed in your home but also stand as a testament to quality and sustainability.