Evening Standard features Mayfairsilk
We are delighted to be recognised on the Evening Standard's 'Best silk bedding sets for a truly luxurious night's sleep' report.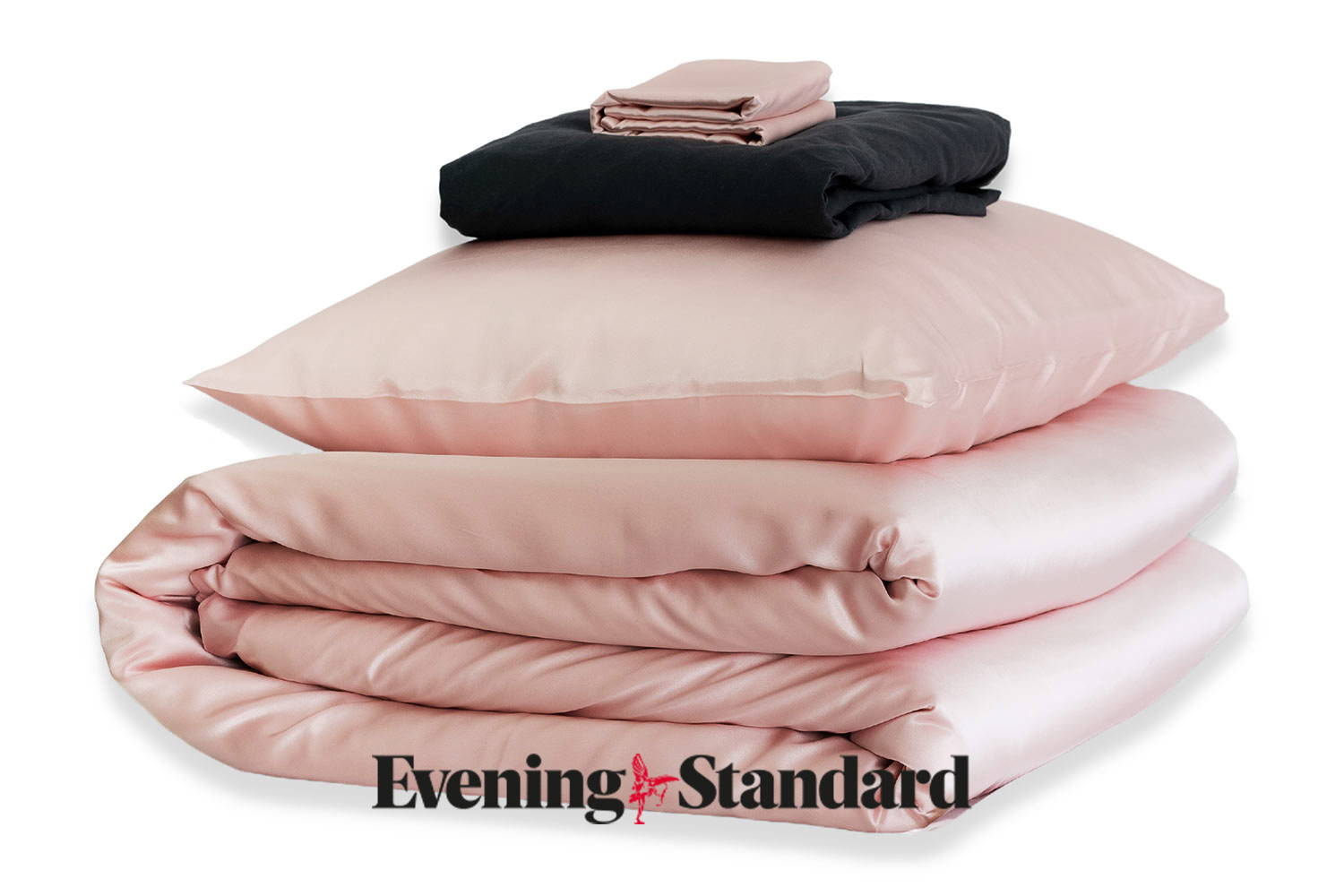 A popular local newspaper in London, Evening Standard quotes:
'Mayfairsilk's Precious Pink and Charcoal Silk Duvet Set might be one of the most expensive silk bedding sets of the lot. But it also comes from the wholly impressive Mayfairsilk company, who produce some of the best silk products out there with impressive quality to match.

This Precious Pink Silk Duvet Set with its contrasting Charcoal fitted sheet is part of the brand's Bed Linen collection and is crafted from signature fabric. Its soft blush hue is calming, intimate and luxurious: perfect for seriously elevating your bedtime experience.'
This year we have seen a surge in sales for pure silk duvet sets as customers are fast recognising that benefits of sleeping in silk are far beyond just their tactile appeal.
We offer pure silk duvet sets in 22 momme across a range of colour ways, such as midnight blue, white, ivory, charcoal, teal, pastel blue and more in sizes ranging from double, king, super king and even emperor.