Oxford Silk Pillowcases Explained
A popular choice in the UK and European countries, the Oxford silk pillowcase offers an elegant accent to one's bedroom and is increasingly popular in the homes of the style conscious and discerning. British Vogue recently quoted:
"The Oxford silk pillowcase is an A-list bedroom essential that helps keep hair and skin healthy"
We take a peek into the world of the Oxford silk pillowcase and start from where the name came from, from the advantages of sleeping on pure silk to what makes this style of the pillowcase so popular with rave reviews.
What is an Oxford Pillowcase?
An Oxford Pillowcase often has an opening at the back where the pillow is inserted and it's famous for having a decorative border of various shapes and sizes. It has a wide-stitched flat hem (which fits the same size pillowcase as a housewife pillowcase) adding an elegant accent to your bedroom decor.
What is a Housewife Pillowcase?
The Housewife pillowcase is often referred to as the 'standard' pillowcase because of how widely used it is in the UK and is designed to tuck over the end of the pillow.
Allegedly the Housewife pillowcase was named after the Housewives Cooperative in Bolton which invented the flap inside a pillowcase to stop the pillow from falling out.
So the Housewife pillowcases have an envelope tucked side flap which ensures that the pillow sits snugly inside even if you were to toss and turn at night.
Ever wondered what the difference is between Oxford and Housewife pillowcases?
There's only one small difference between the two types of pillowcases - The housewife pillowcase has a simple sewn edge, which fits neatly around the pillow with an internal flap to hold the pillow in place, whilst the Oxford pillowcase has a wide decorative hem (border). It is as simple as that!
Is the Oxford Pillowcase from Oxford?
Many people wonder if the Oxford pillowcase derives its name from Oxford, a city in central southern England, known for its prestigious university that was established in the 12th century. The answer is, partially. Let us explain.
The Oxford pillowcase was not invented in Oxford, however it was named so due to the connection with Oxford from the cloth it was originally made from - Oxford cloth. Oxford cloth is a heavier and heard-wearing cloth used to make shirts such as the Oxford shirt.
Interestingly, Oxford cloth was actually introduced by Scottish fabric mills in the late 19th century, using a basketweave and a different coloured thread and weight for the warp and weft, giving it a distinctive pattern. This gave the cloth a recognisable "Oxford" look and was actually one of four cloths they made named after universities, Oxford, Yale, Harvard and Cambridge. Although Oxford is the only one that still exists to this day.
So the Oxford pillowcase is named after the cloth traditionally used to make this style of pillowcase, and that cloth was named after Oxford university.
Now, Oxford cloth is rarely used and instead substituted for more luxurious fabrics such as Mulberry Silk, fine cotton and linen.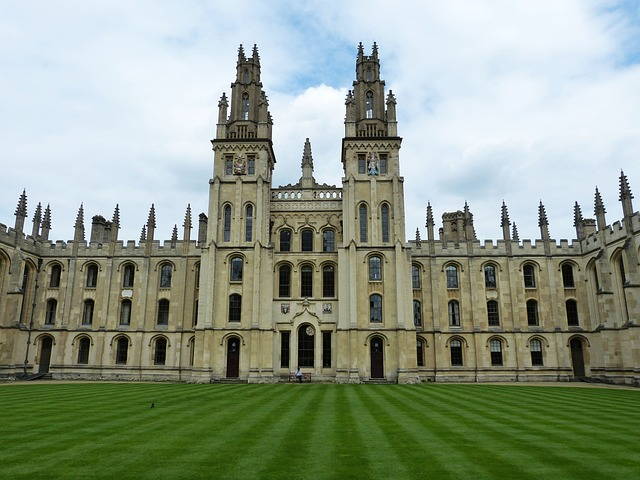 What size is the Oxford pillowcase?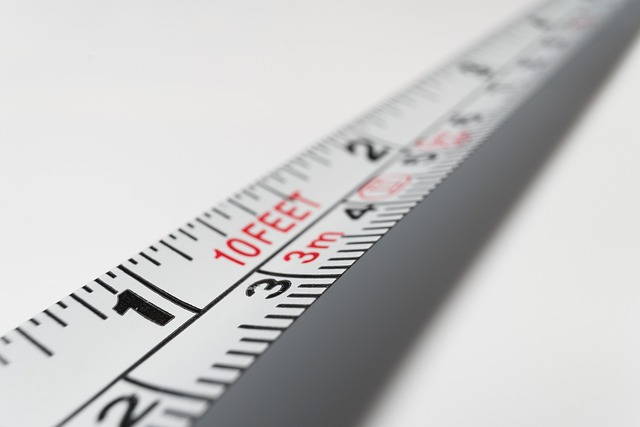 When looking at a UK Standard (US Queen) Oxford pillowcase, it has the same internal dimensions as a Housewife pillowcase 50 x 75cm (20x30in) with the addition of a 3 - 10cm hem around the edge for decorative purposes.
For a UK Super King (US King) the dimensions internally are 50 x 90cm (20x36in) with a 3-10cm hem around the edge.
After lots of testing, we have found the best look for silk is a 3cm hem, so all our Oxford Silk Pillowcases are crafted with this.
They say 'money does not grow on trees. But we feel that a lot of valuable things do! Silk is known as the queen of all textiles - however, it has several grades and types. Mulberry silk is rated the best when it comes to softness and quality. It is natural form this silk is in a translucent ivory colour and it is given the name Mulberry silk as the silk is derived from the cocoon made by a silk worm that feeds on the leaves of a Mulberry tree. Besides being soft, pure silk is used in making pillow slips as it is by far the best quality pillow case one can have due to its many benefits.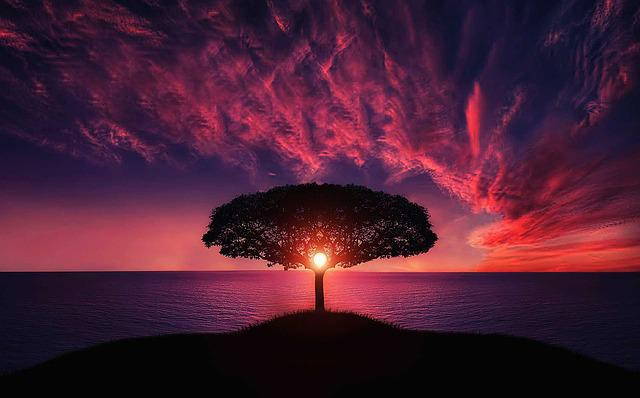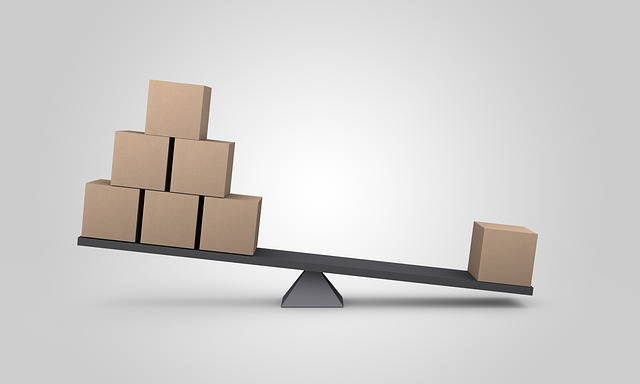 You might wonder what does the word momme have to do with silk?
Well, momme is what silk is measured in. When looking for a silk pillowcase or a piece of silk sheet for bedding, understanding the 'momme' is important.
Momme means the weight of silk and is a Japanese word. When it comes to a silk pillowcase or silk bed linen, 22 momme - 25 momme thickness is ideal to give you more silk per inch, more luxurious and longer lasting. Lesser the momme, lesser the price of that silk, all things being equal such as grade.
The advantages of sleeping on a silk pillowcase
There are numerous advantages and the most popular ones are:
Anti ageing properties for your skin
Waking up in the morning after a good night's rest on a pure silk pillowcase has been associated with glowing skin. The science behind this is simple - unlike cotton, silk does not absorb all your skin's natural moisture and in fact, keeps most of it on which adds to your skin's radiance. By not dehydrating the skin it slows down the formation of wrinkles, and sleep creases and is full of anti ageing benefits.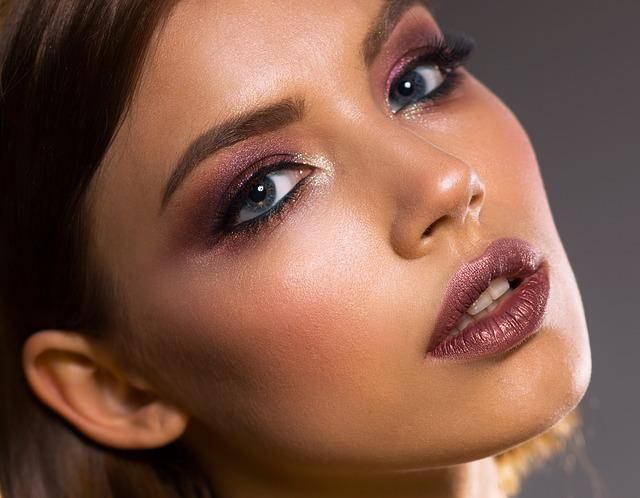 Better for your hair
Sleeping on silk maintains the moisture of your hair and the result of this is softer hair with less frizz and kinks. Before going to bed, just slip on a silk pillowcase and watch in a few weeks how your hair starts feeling softer and smoother. In contrast to a cotton pillowcase, a silk pillowcase will not dehydrate your hair and will help to reduce matted hair too.

For best results, a 25 momme silk pillowcase in Grade 6A Mulberry silk is considered the best, as it has the right thickness and density of silk.



Thermoregulating
Something to be enjoyed all year long, the silk pillowcase is thermoregulating which means it keeps an even temperature all year round. No flipping the pillow to try and find the cool side is required.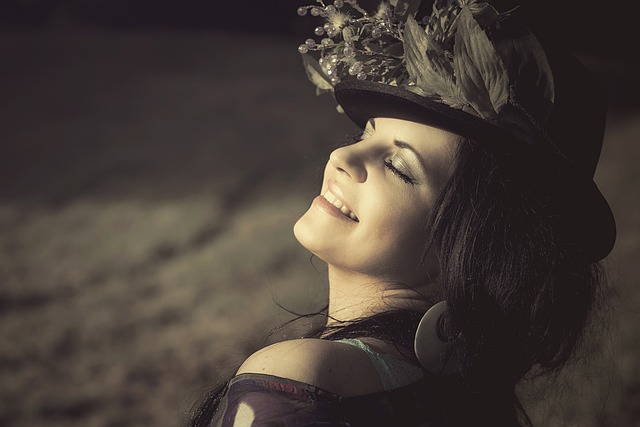 Tactile appeal
Pure silk is kind and gentle on the skin and has a superior tactile appeal. Described as 'divinely soft ' it brings pleasure in the simplest of moments.
Why are Oxford silk pillowcases more expensive?
An Oxford pillowcase usually has a higher price than a housewife pillowcase in a similar material due to the additional cost of stitching the hem and often the embroidery around it. It also requires more material than a standard housewife pillowcase which is reflected in the pricing.
A well-stitched Oxford pillowcase in pure silk may cost a bit more money as the silk needs to be hand-cut and stitched with care. The famous words of Aldo Gucci come to mind comparing the relationship between quality with that of price.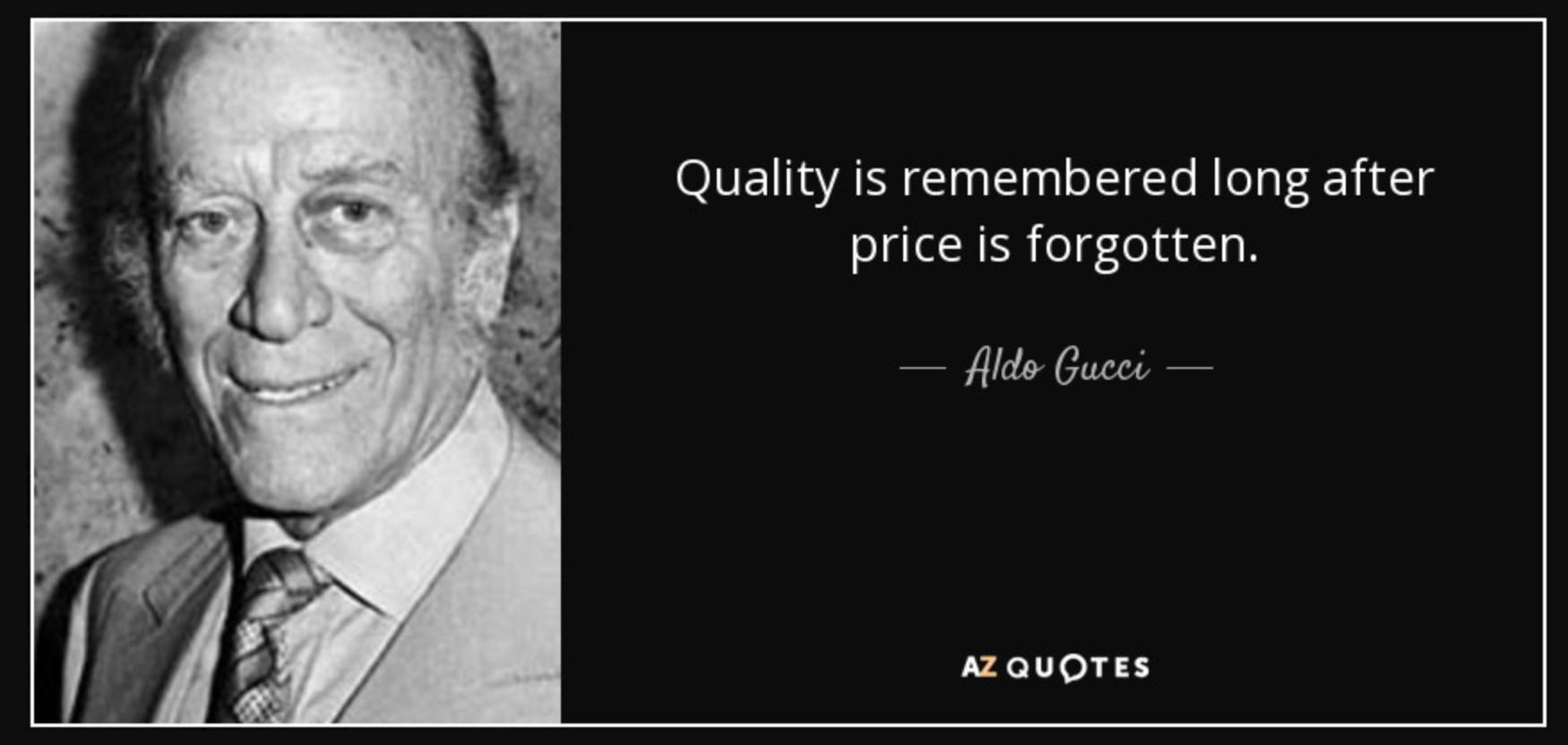 How to wash an Oxford silk pillowcase?
Caring for your silk is important and there are some easy ways to wash your pure silk oxford or housewife pillowcase at home.
You can hand-wash them, or it is simpler to machine wash at a low temperature and on a silk / delicate setting using a delicate laundry bag and washing detergent designed for silk/wool. You can find a laundry bag to wash delicates in different sizes here. It is best to air dry away from direct sunlight and do not tumble dry.
An Oxford pillowcase with intricate embroidery can be easily dry-cleaned too.
Mayfairsilk offers quality Oxford silk pillowcases in 25 momme grade 6A pure silk which compliments both traditional and contemporary style interiors. The silk pillowcase is soft, and luxurious and has thousands of five-star reviews (link) for its silk bed linen and silk accessories.
Marcus Ubl the cofounder of Mayfairsilk states:
"Our designs are simple as life is complicated enough. We are all about the minimal aesthetic, so our pure silk Oxford pillowcases are in a simple style with little enhancements. We focus on the quality of silk, the stitching, the packaging and the overall customer experience. It is no surprise that you will come across thousands of glowing reviews - many on our website."
Most popular Oxford style silk pillowcase
At Mayfairsilk we have found that when it comes to a pure silk pillowcase, plain whites and ivory are the most popular followed by monochrome. Taupe is also a popular colour.
The word monochrome originated from a photograph or picture developed or executed in black and white, or varying tones of only one colour. A rising trench in chic households, the modern monochrome helps you layer the bedroom with almost 50 shades of grey.
Mix and match the Oxford-style pillowcase with Ivory, Charcoal and Oyster Grey bedding to add sophistication to your home decor.
We've listed the top 3 designs:
Top 3 designs of Oxford Silk Pillowcases
Like every cloud has a silver lining, so does this beautifully crafted silk pillowcase made from 25 momme Mulberry silk with grey embroidered piping. This is one of the most popular designs.
Hand-crafted by artisans, this ivory pillowcase in pure silk with ivory piping epitomises understated elegance.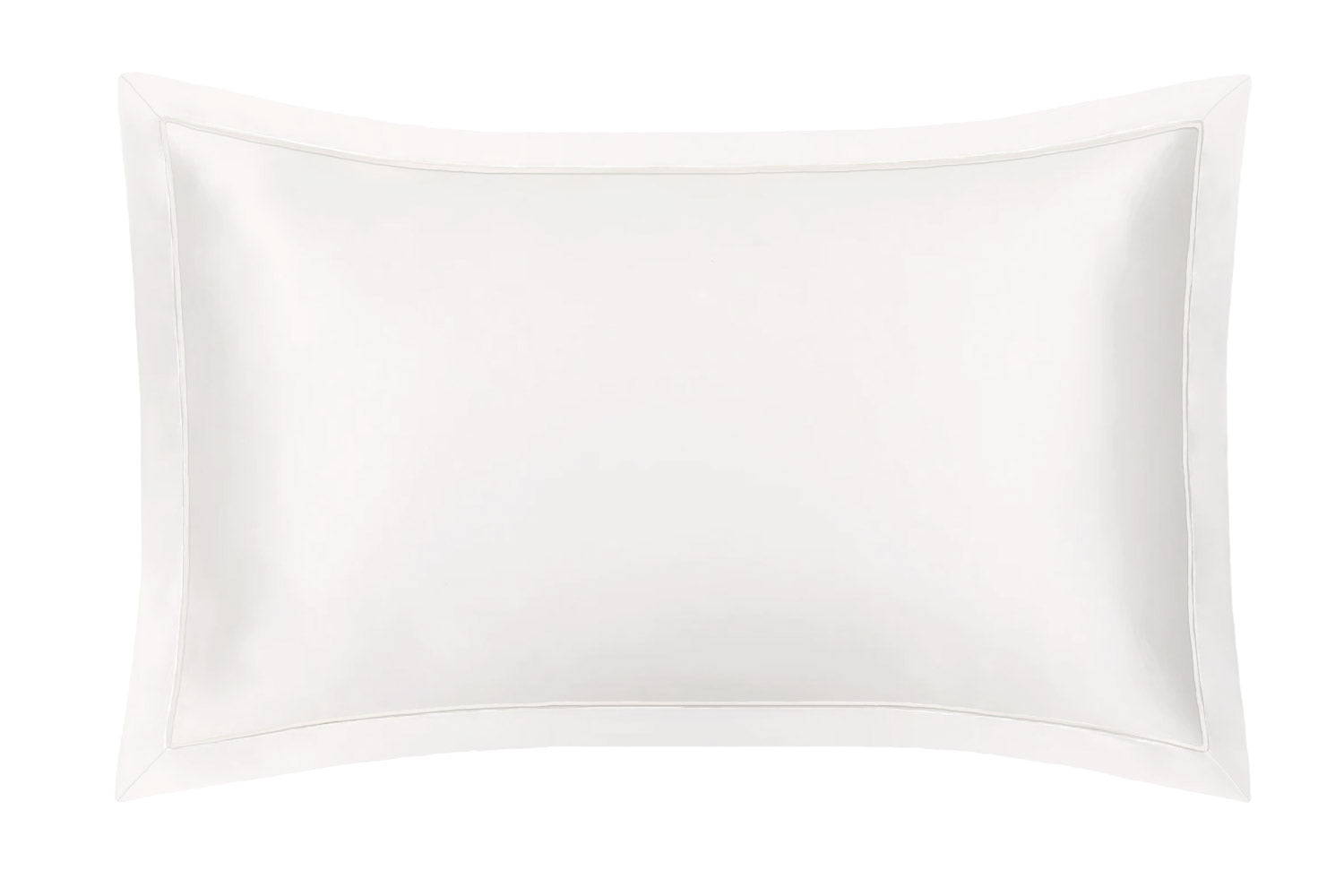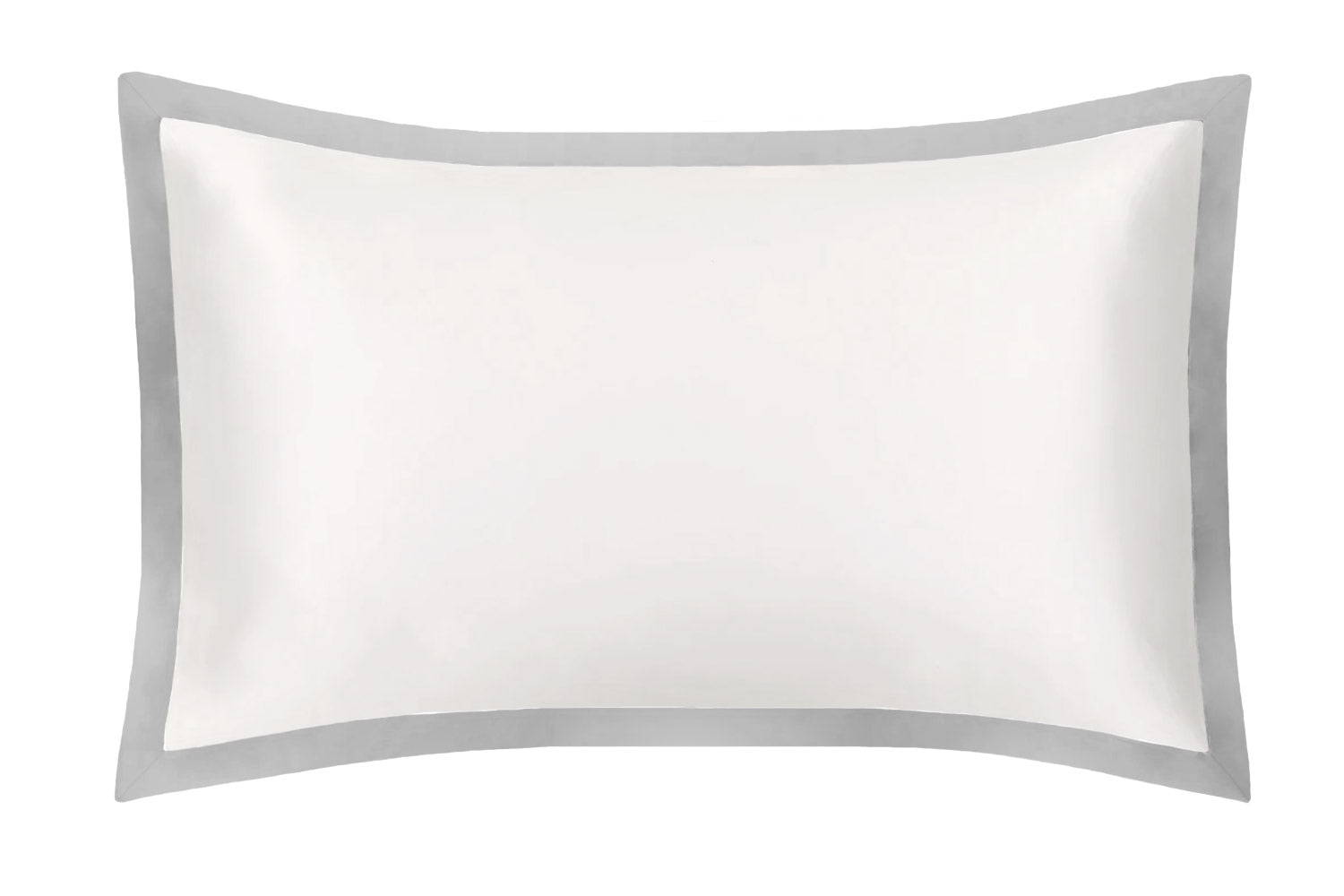 With a distinctive flat border in pure silk, this Oxford pillowcase stands out as a feature in the bedroom.
The Oxford Silk Pillowcases are available in UK Standard (US Queen) and UK Super King (US King) sizes. To search or view more colours, designs and prints of Oxford pillowcases in silk, see the full range of Oxford silk pillowcases.
So which is it for you, the simplicity of the Housewife pillowcase, or the sophisticated Oxford pillowcase with decorative border?
No matter your choice, all our silk pillowcases are handcrafted by artisans using only the finest Grade 6A Mulberry silk in 25 momme, with our signature matte finish. Mayfairsilk has won multiple awards and thousands of happy customers who have shared their 5-star reviews. Beautifully packaged in individual gift boxes with fast delivery.
There is free standard delivery for all purchases via express courier in the United Kingdom, when you shop over £50. If your delivery address is outside the UK, we ship worldwide and the threshold for free postage and delivery is a little higher depending on your country - see here.
The checkout process at Mayfairsilk is fairly simple and we recommend that you create an account when you shop so that your purchased item history is saved and you can earn rewards credit. We ship overseas to more than 32 countries with fast delivery options. All purchased items are delivered between Monday to Friday and sometimes even Saturday. Your purchased fabrics come in gorgeous packaging and are tracked from the moment you bag the item on our website to when it is collected from the warehouse to its delivery at your doorstep. Shop on the online store or contact via email.
After all that talk on pillowcases, why not treat yourself to some new ones?