Silk Eye Mask for the Best Snooze
A good night's rest is truly invaluable. In today's fast-paced world, where stress and distractions abound, achieving a peaceful slumber can sometimes feel like an elusive dream.
Fortunately, there is a luxurious solution that can transform your sleeping experience and help you wake up feeling refreshed and rejuvenated: silk sleep eye masks.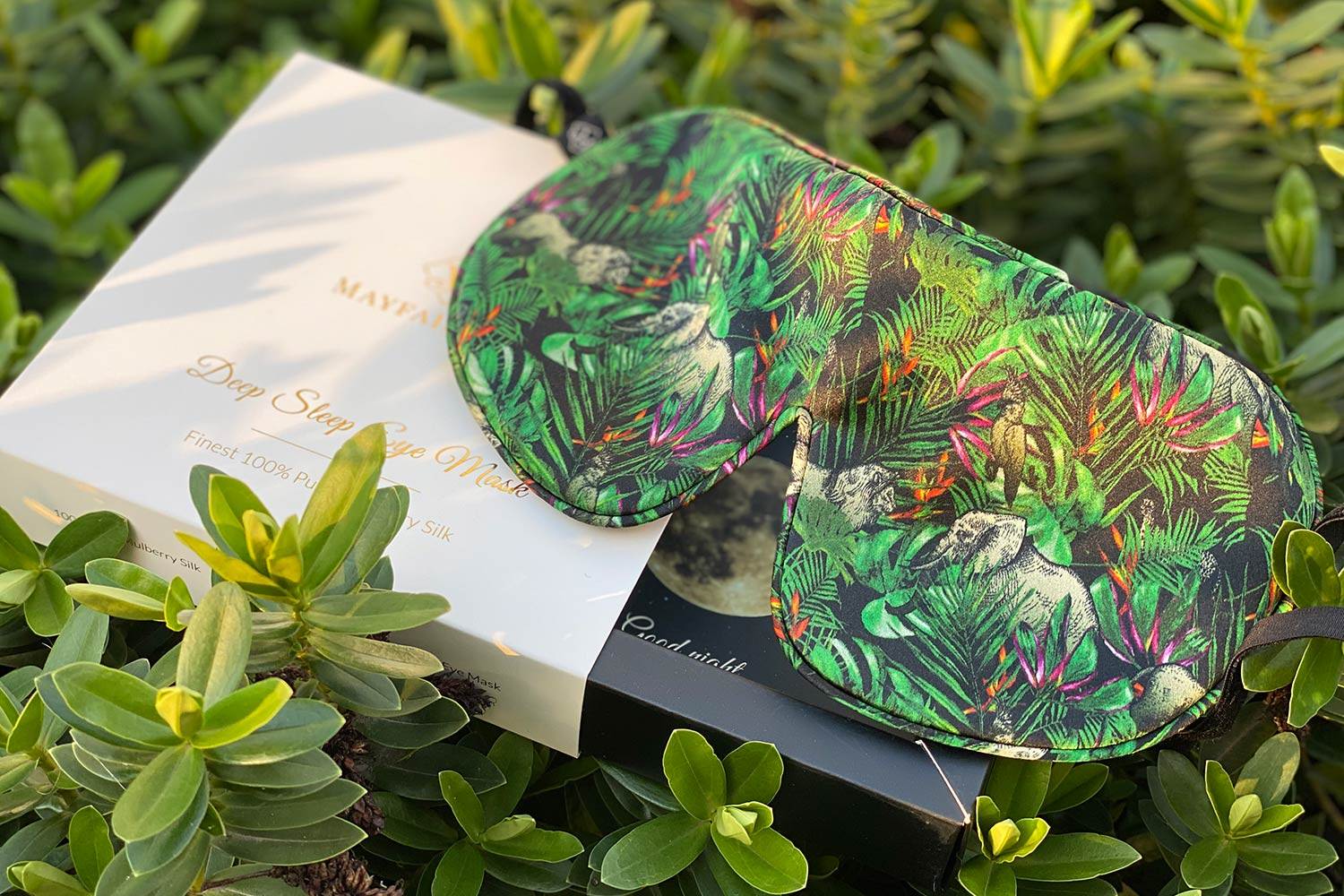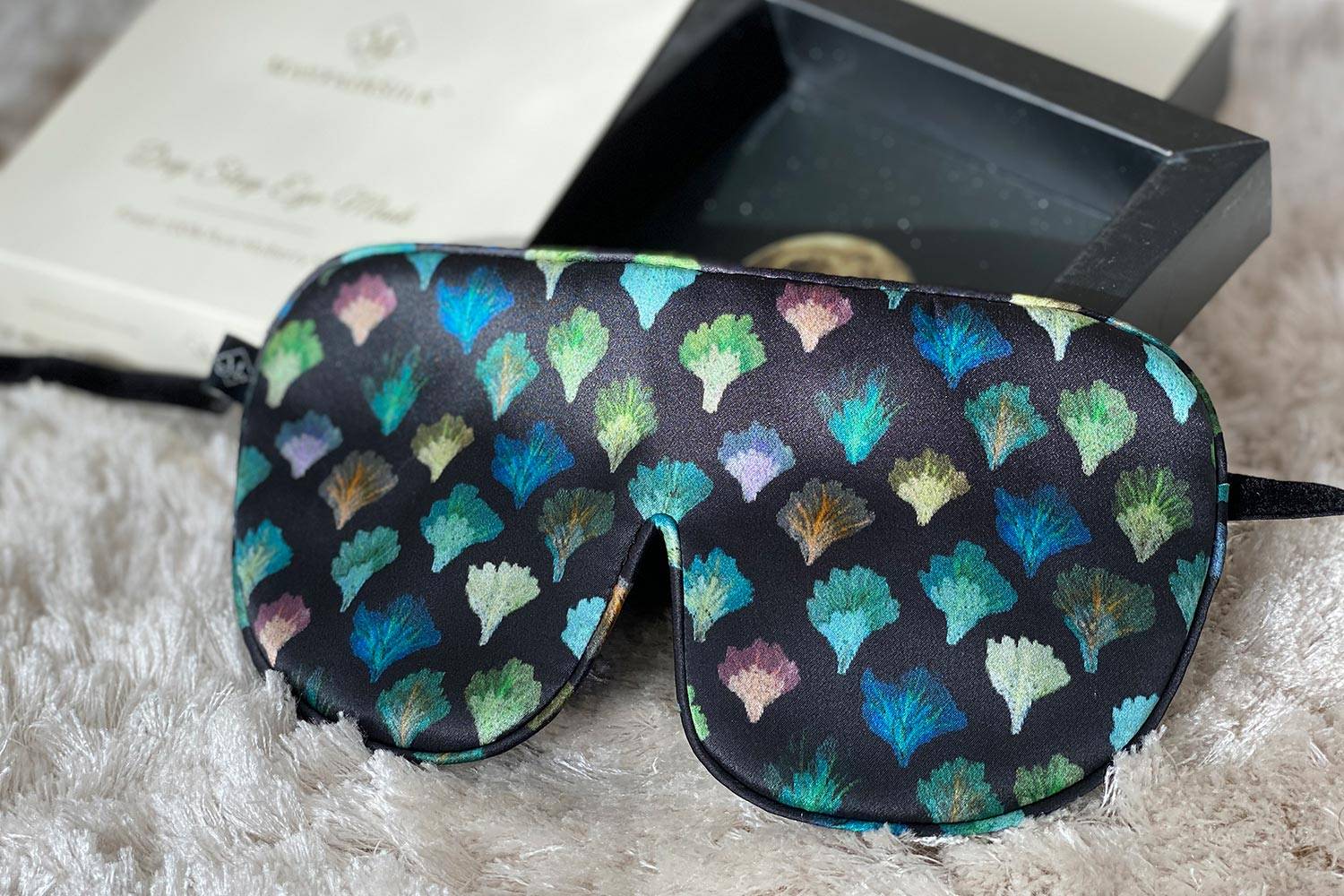 In this blog, we will explore how silk sleep eye masks, particularly Mayfairsilk's collection, can aid in combating sleeplessness and provide you with the ultimate comfort and relaxation for a restful sleep.
Suffering from Insomnia? Let a Silk Eye Mask Come to Your Rescue
Insomnia, or sleeplessness, affects millions of people worldwide, leaving them fatigued and drained both physically and mentally. However, a simple addition to your bedtime routine, such as a silk sleep eye mask, can make a remarkable difference.
These masks are designed to block out light, creating a soothing darkness that promotes deep sleep. If you are a light sleeper who finds yourself tossing and turning as soon as the morning light creeps in, a silk eye mask can be your knight in shining armour, ensuring uninterrupted rest throughout the night along with the right sleep environment.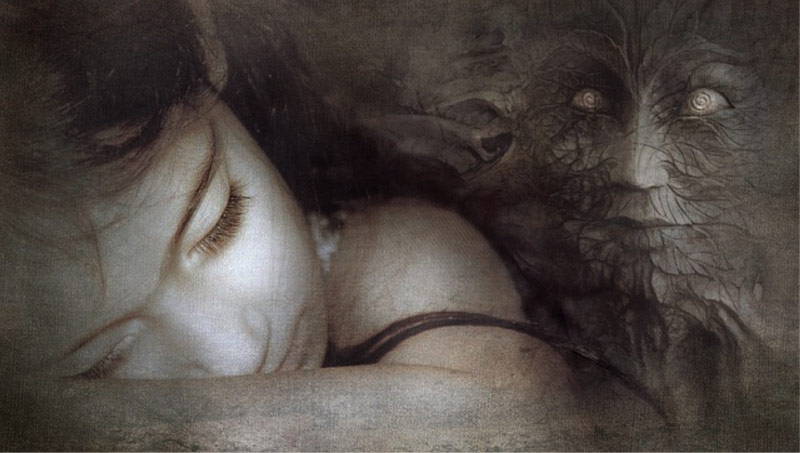 If you find yourself struggling with sleeplessness, it may be necessary to make adjustments to your surroundings in order to create a more conducive environment for rest.
This can involve implementing a digital detox, by refraining from screen time for at least three hours before bedtime.
Additionally, reducing noise levels, listening to calming music, practicing meditation, enjoying a cup of lavender tea, or simply lighting a pure lavender oil candle can all work together to soothe your senses and promote a more peaceful state of mind.
Features of Mayfairsilk's Eye Masks
Mayfairsilk, renowned for its commitment to luxury and quality, offers a range of eye masks that embody the epitome of comfort and relaxation.
Marcus Ubl, the cofounder and head designer of Mayfairsilk, has a keen eye for design and crafted a deliberately oversized eye cover to maximise the coverage and reduce light creeping in around the nose bridge.
According to Marcus:
"The development of our new oversized silk sleep mask was a quest to unite luxury and comfort seamlessly.
Our objective was to go beyond creating a mere product and instead curate an extraordinary experience.
Fuelled by the aspiration for undisturbed, blissful sleep, we meticulously selected Mulberry silk as the foundation, both inside and out. This choice was guided by its ability to regulate temperature and its feather-light texture, ensuring unparalleled softness for your delicate eyes.
The oversized design, coupled with an internal filter, guarantees absolute darkness, immersing you in a world of tranquility. And the elasticised velvet straps, tied once for a customised fit, further enhance the mask's personalised comfort.
It's more than just a sleep mask; it serves as your personal gateway to serenity."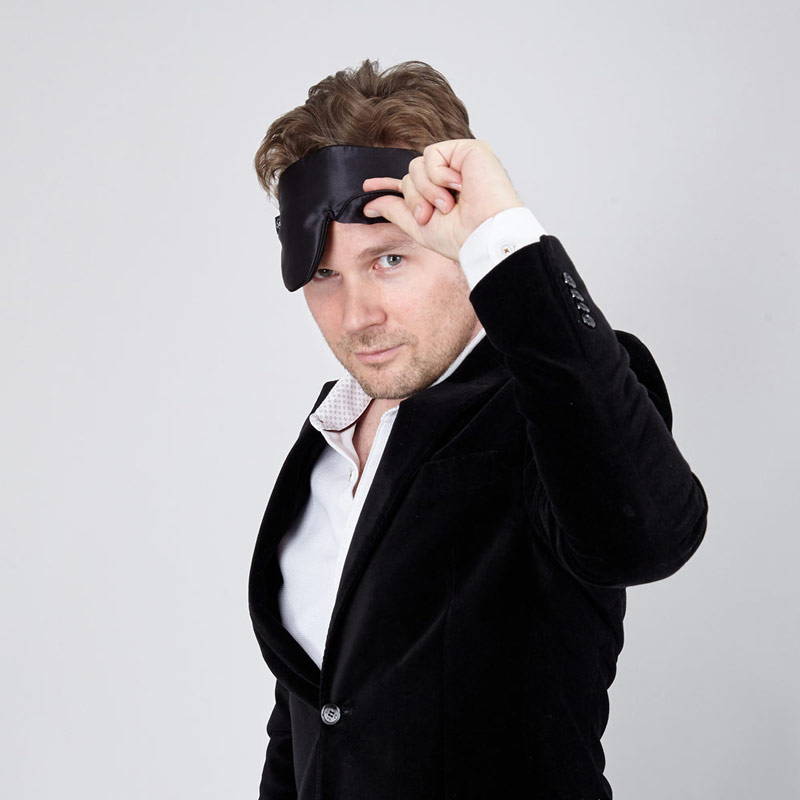 Let's explore the exceptional features that set the Mayfairsilk silk sleep eye masks apart.
Light Blocking:

 

Mayfairsilk's sleep eye masks are expertly designed to block out light effectively. The masks create a cocoon of darkness around your eyes, shielding them from any external brightness that may disturb your sleep. By ensuring a pitch-black environment, these masks help you achieve a deeper and more restful sleep, allowing you to wake up feeling fully refreshed. They make a great accessory for short afternoon naps too - bring on siestas!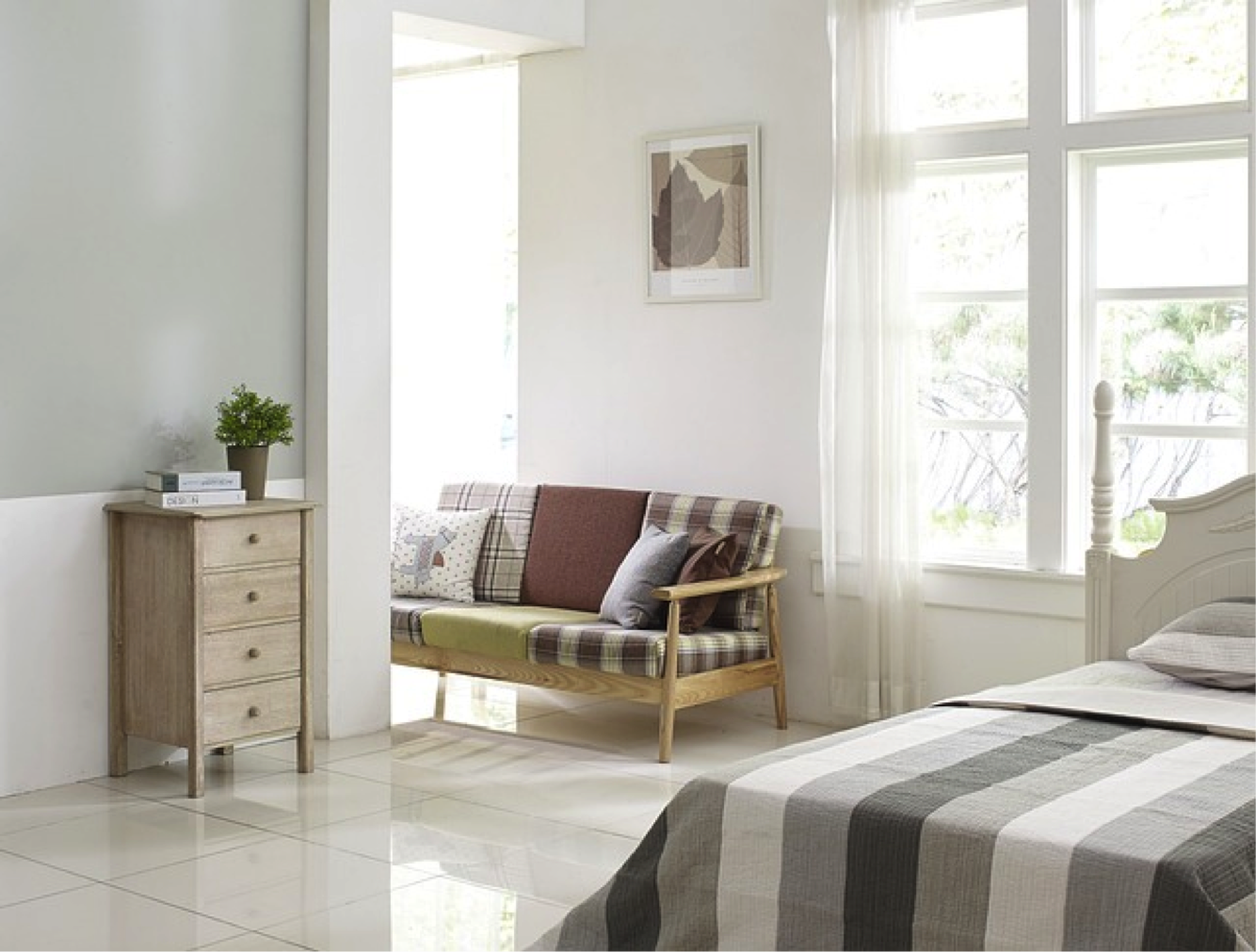 2.   Made from an all natural and breathable silk fabric
The sleep masks are made from pure Mulberry Silk in 22 momme thickness.
Sumptuous and luxurious, Mayfairsilk uses only the finest Mulberry silk for their sleep eye masks. Mulberry silk is renowned for its breathability and hypoallergenic properties, making it an ideal choice for sensitive skin. The smooth, gentle texture of silk caresses your skin, creating a blissful sensation and reducing friction that can cause irritation.
With Mayfairsilk's sleep eye masks, you can indulge in the purest form of luxury for a truly pampering experience.
3.   Ultra-Soft for Added Relaxation
When it comes to relaxation, comfort is paramount. Mayfairsilk understands this perfectly, which is why their sleep eye masks are ultra-soft, offering a plush and velvety touch against your skin. The gentle embrace of the silk against your eyelids enhances the feeling of relaxation, helping you unwind after a long day. By enveloping your senses in softness, these sumptuous silk masks create a tranquil oasis that promotes deep sleep and tranquility.
4.   Gentle towards the Delicate Eye Area
The delicate skin around the eyes requires special care, and Mayfairsilk's sleep eye masks provide just that. Pure silk keeps the natural moisture of your skin intact and unlike cotton, it does not dehydrate and wrinkle the skin around the eyes. Crafted with precision, these masks are designed to be non-irritating or rough. The smooth silk material ensures there is no unnecessary pressure or friction on the delicate eye area, allowing you to enjoy your sleep without any discomfort. The silk is OEKO-Tex Standard 100 certified which ensures it is free from any toxic dyes and chemicals.With Mayfairsilk, you can rest assured that your eye area will be pampered and cared for throughout the night. Add photo of OEKO- Tex standard 100 logo from home page
5.   Beauty Sleep
For those who use beauty serums and under eye creams before bedtime, you can be assured that your products will work better with a silk eye mask. This is because unlike cotton which is hyper absorbent and dehydrate the skin around the eyes and also suck away the serums and creams, silk's absorption is negligible in comparison.
Not only will it keep your skin's natural moisture intact, the silk eye mask will allow your serums and creams to do their job better.
6

.    

Self-Adjusted Strap for Pressure Relief
Mayfairsilk's sleep eye masks feature a self-adjusted strap that provides customised pressure relief and is easy to slip on and slip off. The velvet strap with a soft elastic ensures a snug fit without causing any undue tension on your eyelids, head or face. The adjustable strap also helps the sleep mask fit snug around your nose and does not tug on your hair.
By adapting to your unique head shape and size (suitable for smaller and larger heads), the mask remains securely in place, allowing you to move freely during sleep while maintaining optimal pressure around the eyes.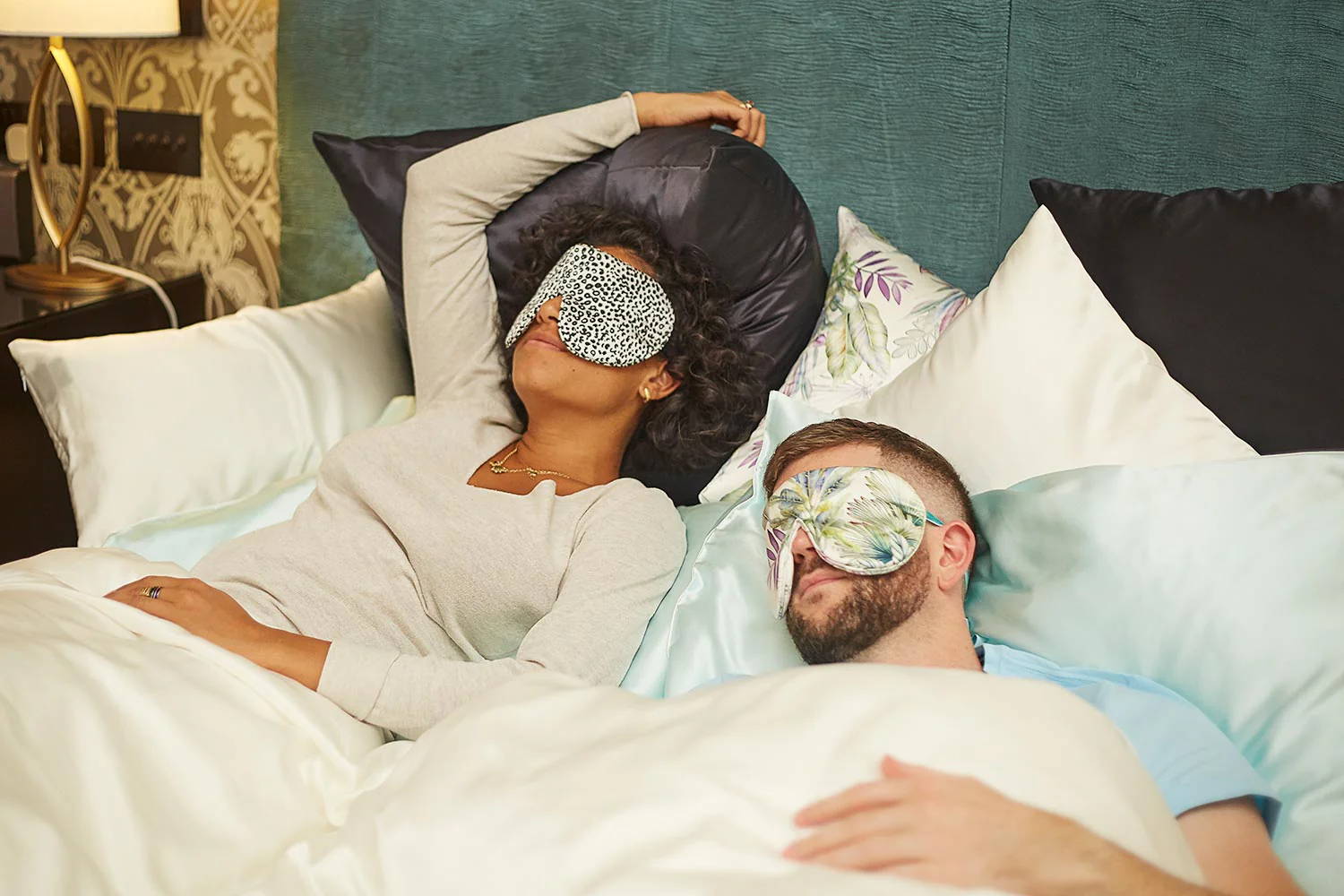 22 momme Luxury Silk Sleep Masks - Best Eye Masks
Silk is the softest material out there fitting for daily contact with the delicate eye area. There are several grades of silk, as well as types, but the grade and type of silk that is best for eye masks, due to the softness and temperature regulation is grade 6A Mulberry silk.
Furthermore, like cotton has thread count, silk is measured in momme. The best sleep masks are anywhere between 19-22 momme. Avoid purchasing a silk sleep mask where it is unclear what the momme is (as most often than not it is an inferior grade and 16-19 momme).
Our pick - Jungle print sleep mask (Embrace the Serenity of Nature)
The Jungle Print Eye Mask by Mayfairsilk, is a captivating addition to their collection of luxurious sleep accessories. This eye mask not only enhances your sleep routine but also adds a touch of elegance and style to your nighttime ritual.
Crafted from 22 Momme Mulberry silk, this eye mask takes comfort and luxury to a whole new level.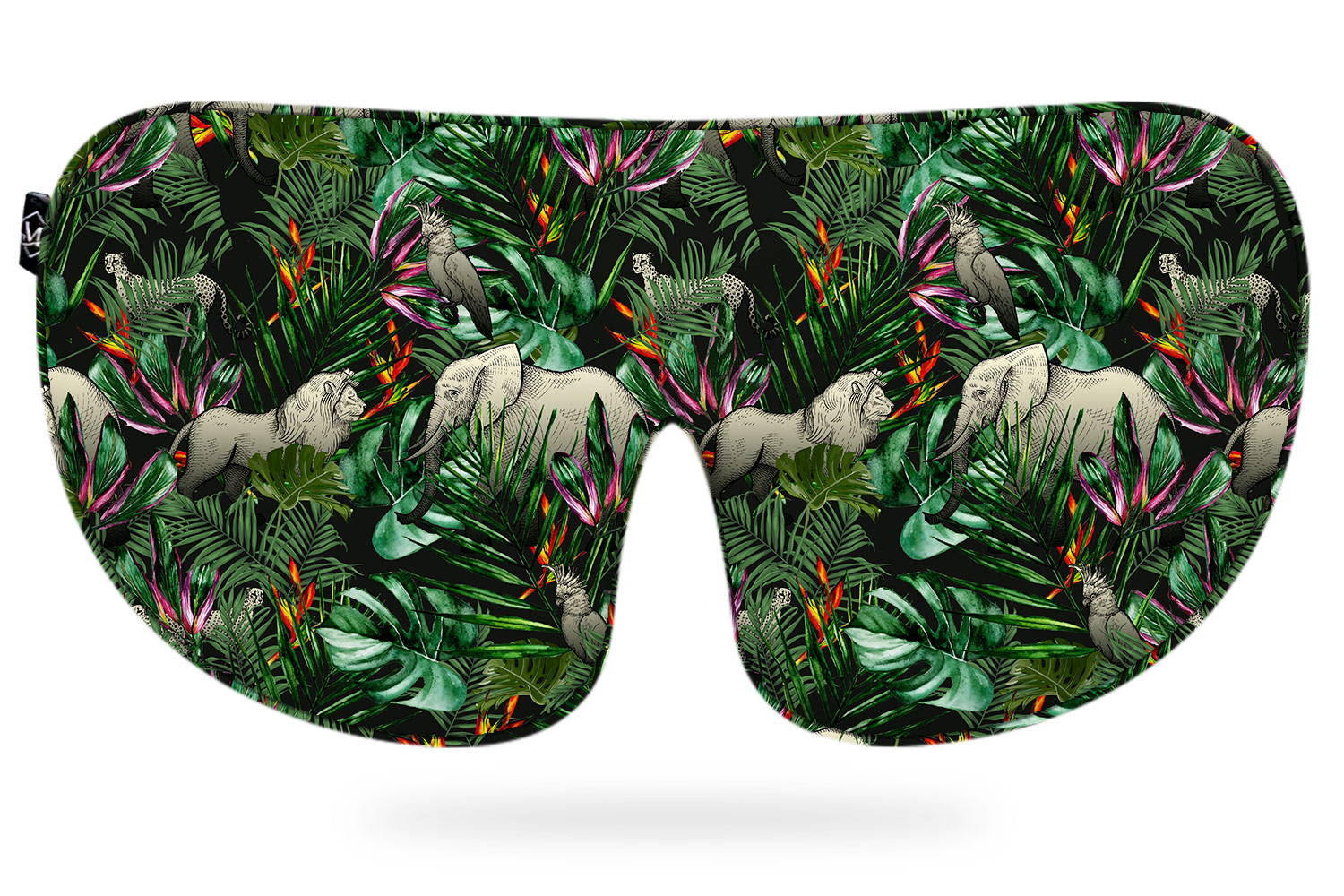 Designed to transport you to a serene natural paradise, the Jungle Print Eye Mask features a stunning print inspired by lush tropical landscapes.
Immerse yourself in the beauty of nature as you drift off into a peaceful slumber. The intricate details of the print bring to life the vibrant foliage, exotic flowers, and the enchanting presence of wildlife. This eye mask is made from pure Mulberry silk.
Renowned for its exceptional quality, Mulberry silk is gentle, breathable, and hypoallergenic. Its natural properties help regulate temperature, keeping you cool in the summer and warm in the winter.
With the Jungle Print Eye Mask, you can indulge in the luxurious comfort of Mulberry silk while experiencing the allure of the jungle. The 22 Momme silk used in this eye mask ensures durability without compromising on softness. The higher Momme weight signifies a thicker and more substantial silk fabric, providing a sumptuous feel against your skin. Mayfairsilk's commitment to quality is evident in every stitch, making this eye mask a long-lasting investment in your sleep and relaxation.
The Jungle Print Eye Mask is thoughtfully designed to offer complete light-blocking capabilities. Its generous size and innovative construction create a seal around your eyes, ensuring that no unwanted light disturbs your slumber.
Whether you are at home or traveling, this eye mask becomes your trusted companion, offering a serene sanctuary wherever you are. Comfort is paramount, and the Jungle Print Eye Mask delivers just that. The ultra-soft silk gently caresses your delicate eye area, allowing you to experience a cloud-like sensation as you drift off to sleep. The adjustable strap provides a personalised fit, ensuring maximum comfort and relieving any pressure on your head or face.
Whether you wear it for a restful night's sleep or as an accessory during your self-care routine, this eye mask elevates your experience to a whole new level of luxury.
Indulge in the opulence of Mulberry silk, immerse yourself in the allure of the jungle, and awaken each morning feeling rejuvenated and ready to conquer the day.
Mayfairsilk presents their sleep masks beautifully packaged in a gift box, ensuring a delightful surprise for your loved ones. These soft silk sleep masks make a perfect standalone gift, or you can pair them with a luxurious silk pillowcase set for an extra special treat.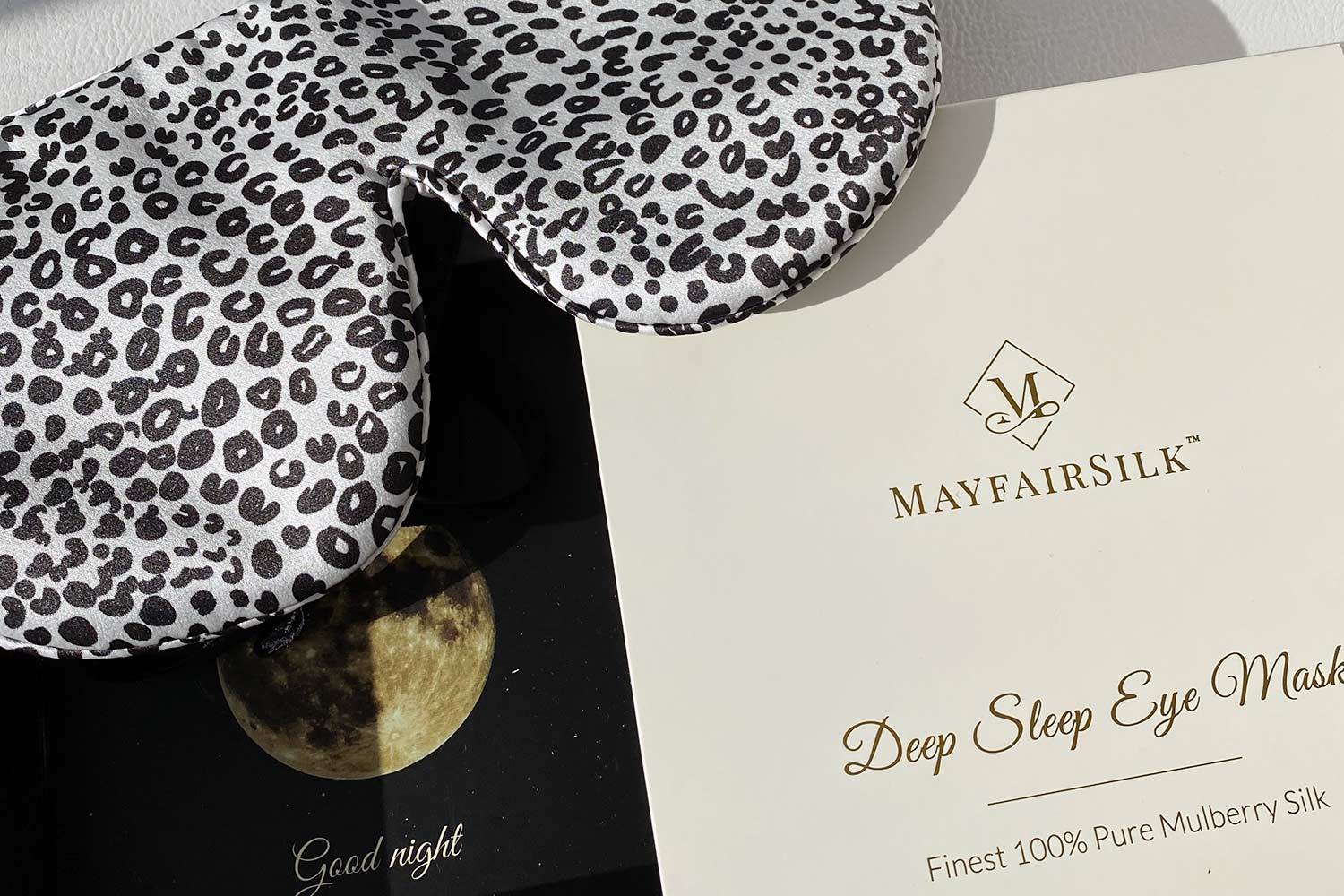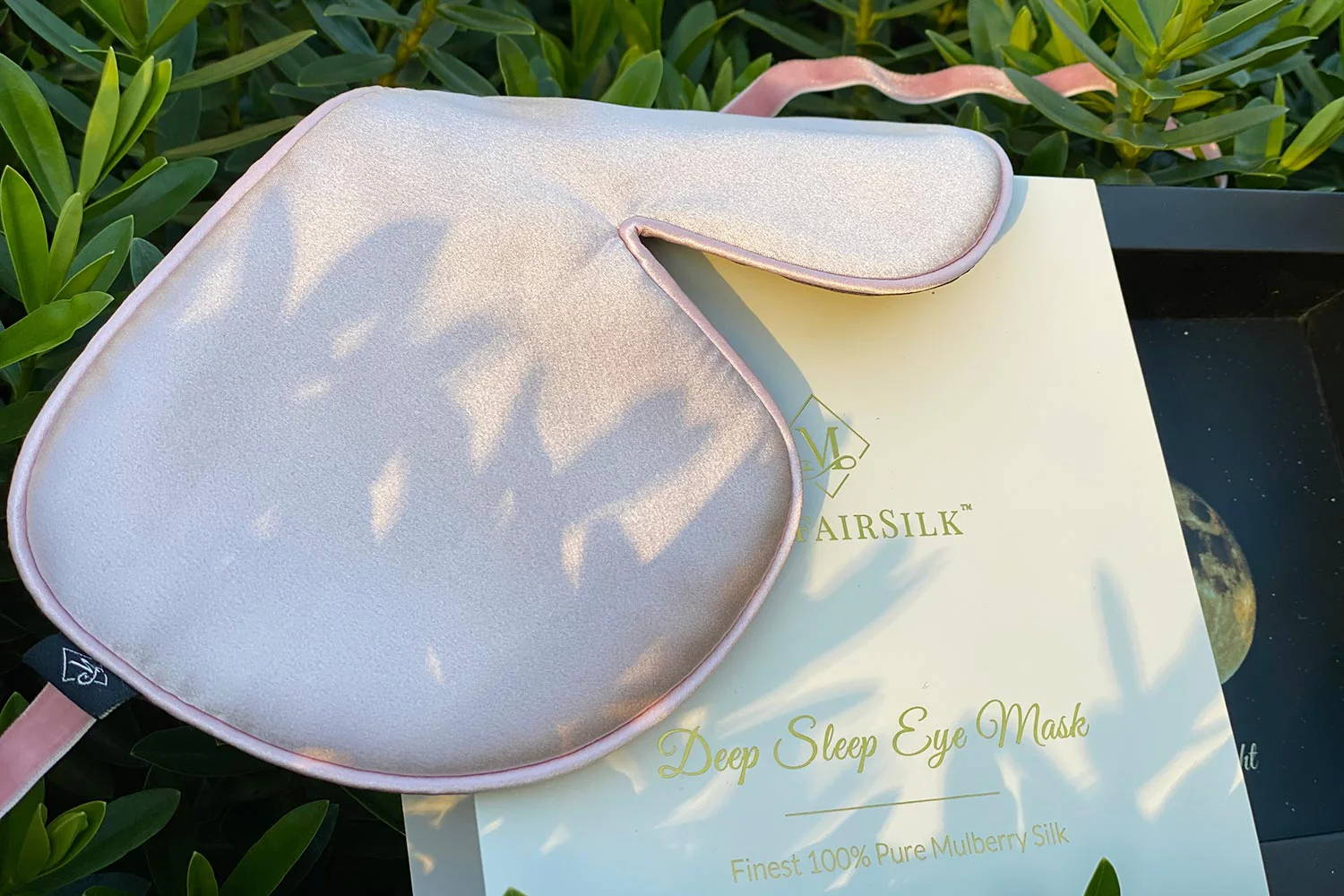 "Best silk sleep mask with an adjustable strap out there that makes sleeping on a plane feel like a piece of cake. Big thanks to my big sis who got me this thoughtful gift"
- Katie J.
With a wide range of colours and prints available, you have ample options to choose from, allowing you to select the perfect sleep mask that suits the recipient's preferences.
For customers in the UK, Mayfairsilk offers the convenience of next day delivery, ensuring prompt arrival of your order. And for customers residing overseas, there's an added benefit of free shipping, which is determined by the order value. This way, no matter where you are located, Mayfairsilk strives to make the purchasing process seamless and cost-effective, allowing you to enjoy the luxury of their sleep masks without any hassles.
Also great - Hundreds of 5 star customer reviews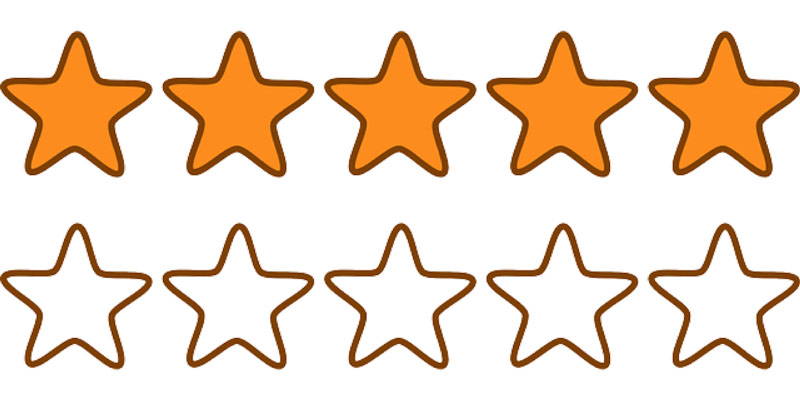 "I felt that my head was always too big for sleep masks and struggled to find an eye mask that would fit. This Mayfairsilk sleep mask with a unique shape and self adjustable straps is easy to slip on and fits nicely around the nose helping to block out light completely. And importantly the velvet strap does not tug at my hair. "
- Wilson M.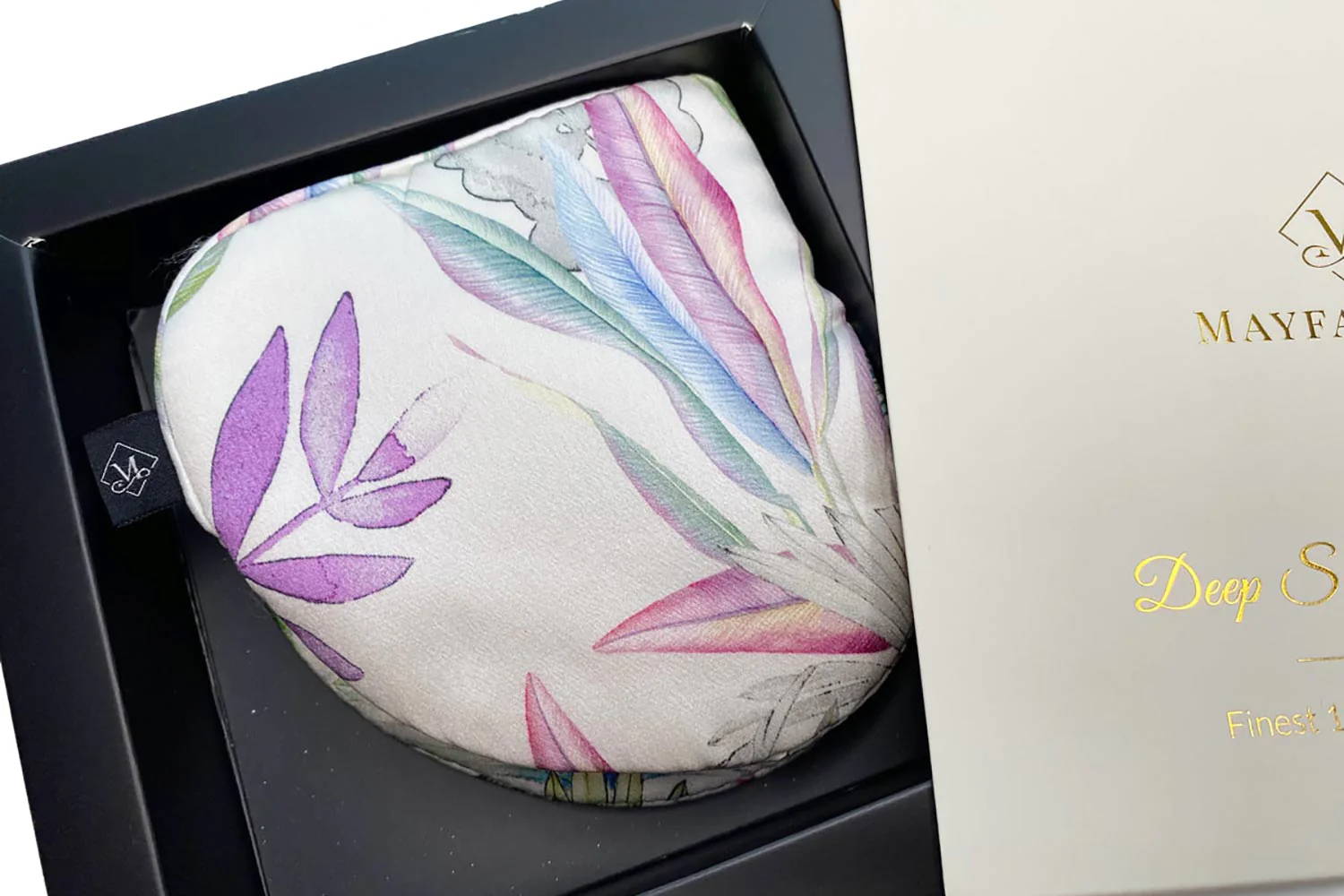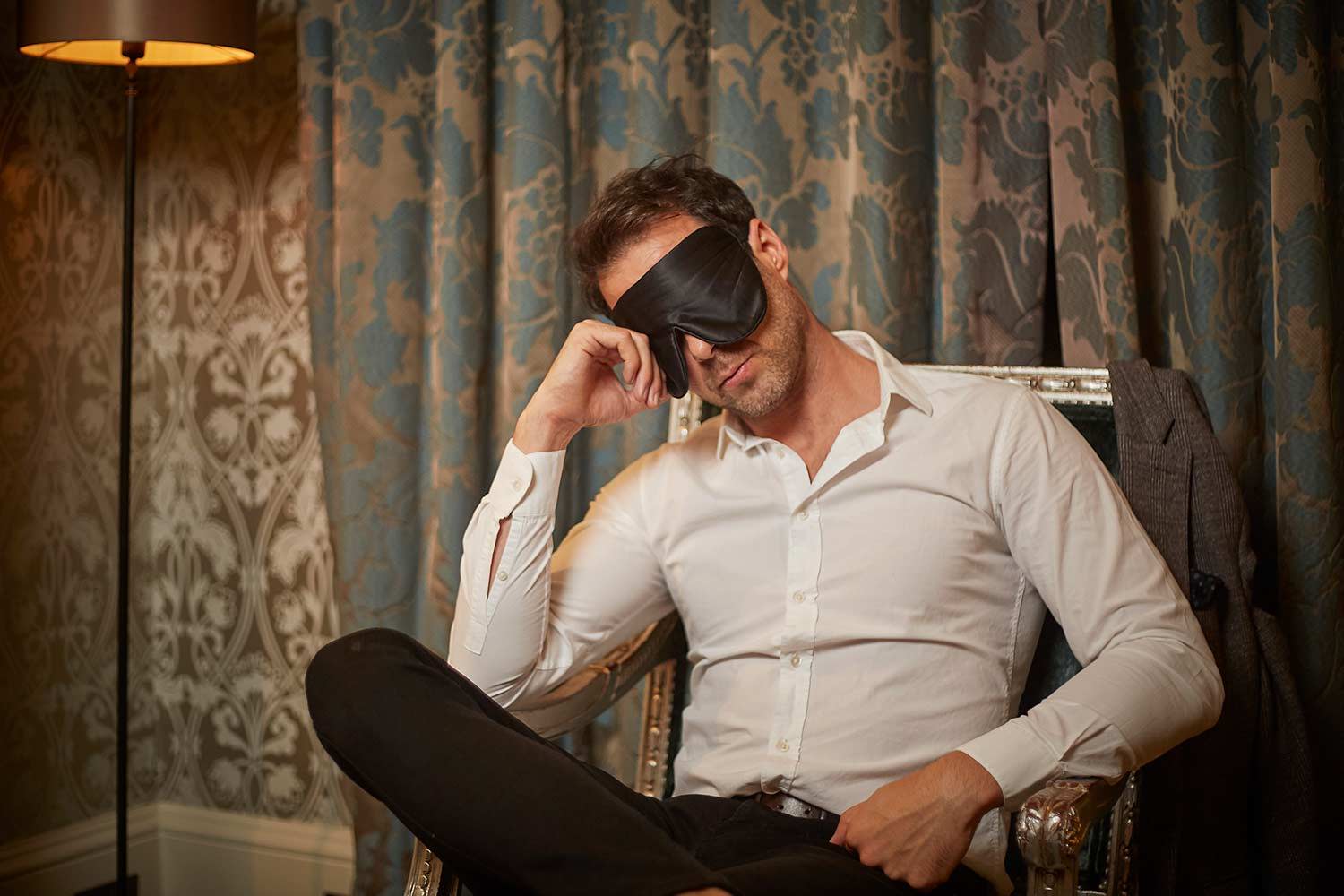 "Sceptical at first I was truly hesitant to invest in a silk sleep mask but finally caved into buying one as the morning light in my apartment would bother me daily. The silk sleep mask I had tried before was too tight around my nose and used to slip off in the night. I was hoping that the Mayfairsilk mask would stay on and to my delight it does just that. The fabric is soft and filled with silk floss. No more tossing and turning in the mornings and the additional hour of sleep in bed for me does wonders."
- Adam S
If the pesky light is causing you sleepless nights, a Mayfairsilk deep sleep mask around the eyes does what it says on the tin to bring you a good night's sleep. A light sleepers must have.