Frustrated with eczema and want to find a bedding that can help?
In this article, we aim to understand eczema friendly bedding that can help eczema sufferers. The right fabric can help soothe the skin. It is important to understand the difference between natural materials such as cotton, silk and synthetic materials such as polyester or satin. We go a step further to investigate what eczema bedding you should be sleeping on - something your healthcare provider may have forgotten to mention.
What is Eczema?
Eczema is a skin condition that can affect an adult, a child and even a baby. Eczema is a result of the inflammation that causes itchy skin often which is often red, dry and flaky.
Those who suffer from eczema can have a high level of daily discomfort and in many severe eczema cases, it can painful and lead to bleeding too.
How to relieve symptoms of eczema?
Corticosteroid creams, solutions, gels, foams, and ointments which are available over the counter or through prescription may provide temporary relief to eczema, however, these treatments are usually made with hydrocortisone steroids which come with a potential risk of side effects.
A good way to minimise the allergic reactions or irritations caused by eczema is to understand the root cause of it and to minimise the symptoms by using the right material against the skin whether in clothing or when it comes to bedding. One person who has done extensive research on the subject is the UK based, Dr Harley Farmer. In his book "What is Eczema?' he explains the symptoms, what causes flare-ups, accelerates irritation and inflammation of skin amongst eczema sufferers.
The other good way to minimise eczema is to protect the skin from direct and continuous contact with dust mites and bacteria. It is also important to ensure that the skin does not aggravate further via the fabric materials it comes in regular contact with.
For about 8 hours every day, your skin comes in contact with your bedding. So it is important to do your own research and make some good choices whilst choosing the material for your bed linen.
Did you know cotton bedding can increase your allergies?
Cotton is one of the most popular fabrics and when it comes to bedding it is used widely from producing a bed sheet, a duvet, a blanket, mattress, pillows and pillow slips.
One of the key properties of cotton is that it absorbs a high amount of moisture and so when we sleep on a cotton pillow slip, the moisture from our skin is absorbed by the material. This moisture within the layers of cotton is a good breeding ground for dust mites, allergens and bacteria.
Many fabrics mix cotton with other materials such as polyester or silk (called silk cotton), however these blends are also not hypoallergenic and so not suitable as eczema bedding.
Eczema Relief with Pure Silk Sheets
Did you know that pure silk sheets can help soothe itchy skin and minimise the spread of allergens and dust mites?  
When it comes to sensitive skin and eczema pure silk sheets can help due to the following properties.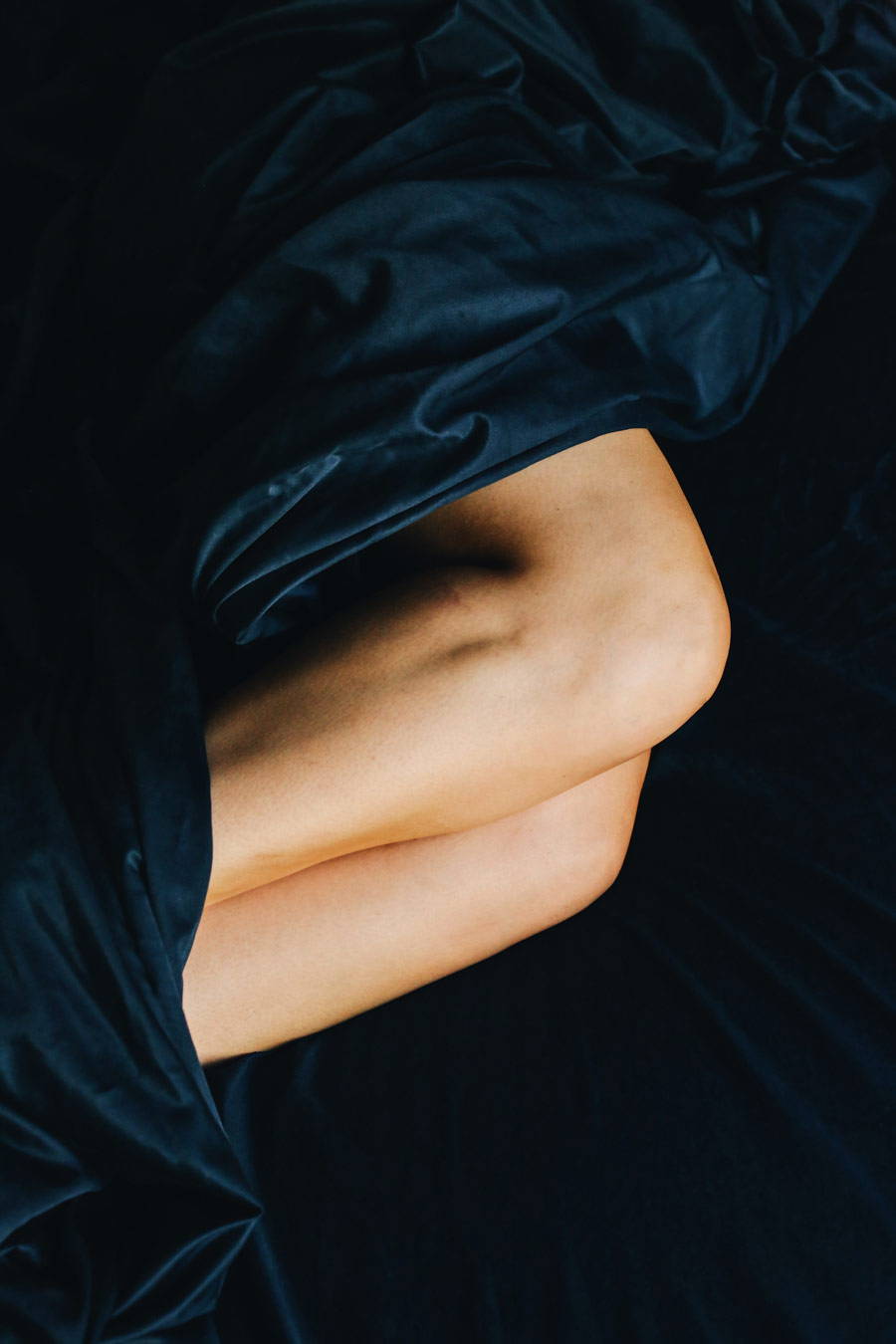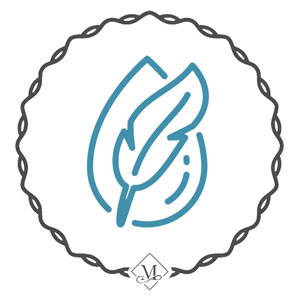 1. Silk bed sheets are hypoallergenic
Silk sheets that are made from 100% pure silk are naturally hypoallergenic and dust mite proof. Silk is anti-bacterial, anti-mould and anti-fungal. This means that when your skin comes in contact with silk at night it is not aggravated any further.
Unlike cotton sheets, they do not excessively absorb moisture or dust and are not the breeding ground for bacteria and dust mite.
Therefore those with severe itchy skin, dust allergies or with asthma are recommended to sleep on anti-allergy sheets, pillow slips and duvets crafted from pure silk.
2. Silk sheets are smooth
'Smooth as silk' is a phrase used often. Rough fabrics such as cotton or polyester create friction on the skin which can bruise or make the skin hot and itchy and add to the suffering especially if the skin is sensitive.
Silk is composed of smooth, long, natural fibres that are woven together tightly. It is lightweight, soft and does not create additional pressure on the skin. Pure silk feels great, provides space for easy movements and creates less resistance.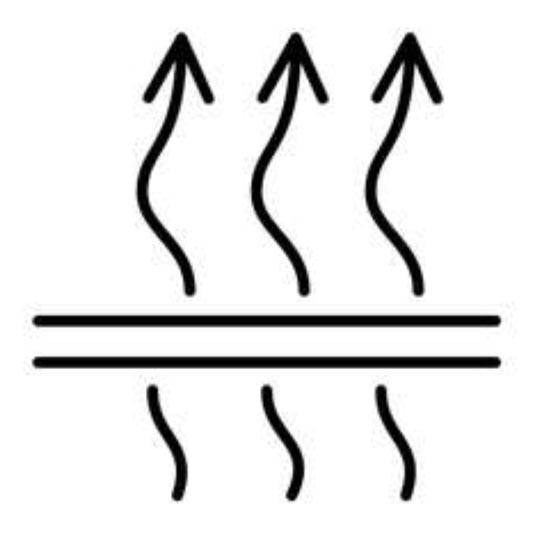 3. Silk sheets are breathable
Unlike synthetic sheets, silk sheets are breathable. Most people confuse satin which is synthetic and non natural fabric with silk which is a natural one. They are both very different. Satin or polyester is not breathable and when used to sleep on it leaves one hot and bothered. Pure silk is thermoregulating which means that it keeps your body at a comfortable temperature at night.
It creates a layer of warm air between you and the environment, which keeps you warm. However, when you feel excessive heat, it vents the excessive heat, thereby regulating the temperature as you sleep. The thermoregulating properties of silk make it a good material to sleep on as it keeps you cool on a hot summer night and keeps you warm and cosy during the cold winter night. It is ideal for sensitive skin.
Lightweight and breathable fabrics such as silk do not cause irritation, nor trigger allergies and are a better option than cotton, synthetic or linen sheets. A good companion for silk pillowcases and sheets are pillows stuffed with feathers and a breathable cotton mattress for added comfort.
4. Silk sheets do not dehydrate the skin
Dryness is not a friend of sensitive skin. On the other hand silk maintains hydration. The naturally occurring amino acids in silk allow the skin's natural moisture to be maintained. This helps rejuvenate the skin at night while you are sleeping and unlike cotton which is a hyper absorbent material which can leave the skin dry and dull. Silk does not accelerate the dryness of the skin and in helps retain the glow and adds lustre to hair.
Silk is considered the most luxurious fabric not just because of how it feels but due to the multiple multiple advantages it offers especially for those who are allergic and with sensitivities. It is a boon therefore many skin specialists and doctors suggest one to wear silk pyjamas if dealing with sensitive and inflamed skin conditions and this often extends to other products such as a silk blanket, duvet, quilts.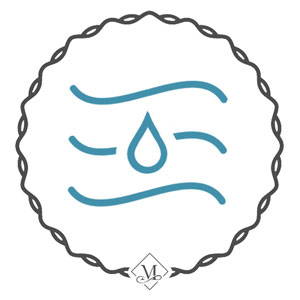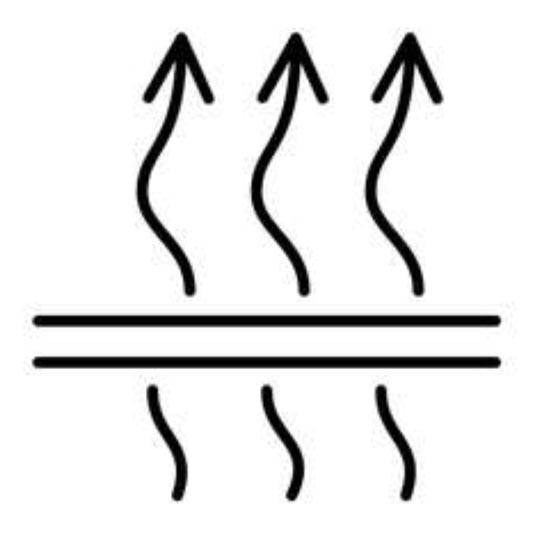 5. Silk is free from toxic chemicals and processing
If your pillows and mattress have been more than a decade old, perhaps it's time to let them go. Those suffering from allergies you may want to review your mattress protectors, filling of duvets, mattress filling and blankets to make sure they don't have formaldehyd or other toxic chemicals.
Silk is a wonderful natural fabric that in its purest form is free from harmful chemicals and dyes and can be used for sheets, quilts, blankets, pillowcases and covers of duvets.
To ensure the best quality look for the OEKO- Tex Standard 100 Certification that ensures that the materials used are free from harmful chemicals.
Whether you are dealing with an allergy, eczema or have someone you care from suffering from it, we hope that this article provides you with a deeper understanding of the right kind of bedding.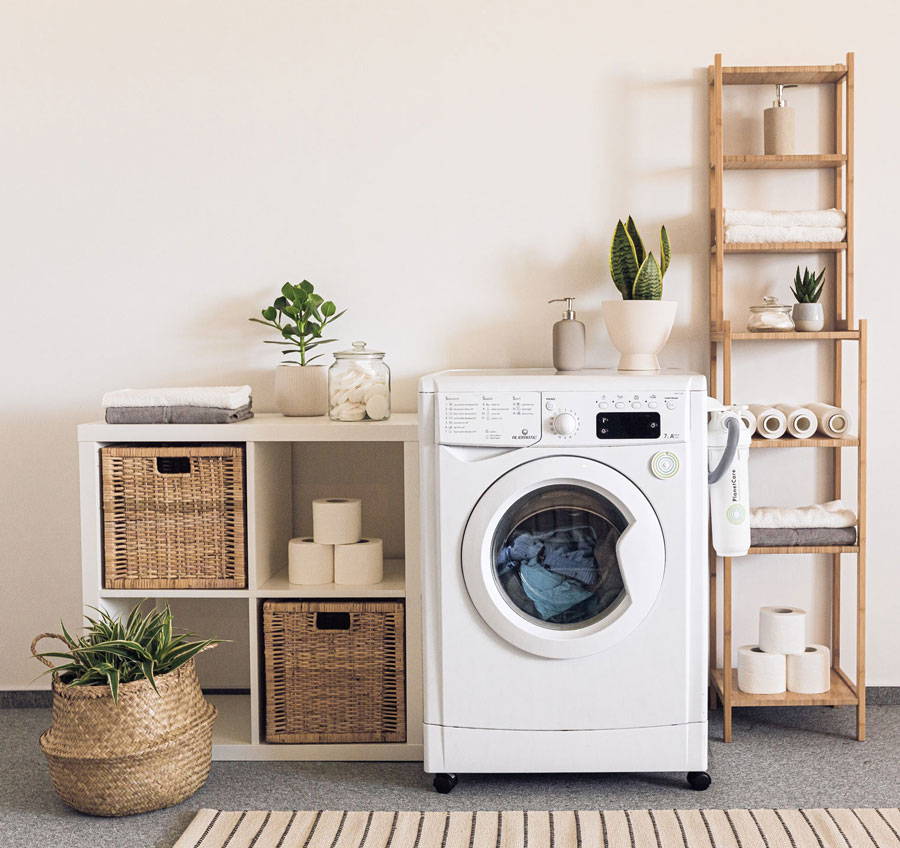 Always wondered how to best wash silk sheets?
Good quality silk bedding can be washed by hand, machine-washed or dry cleaned.
To wash silk in the machine ensure it is set on a delicates cycle under 30 degrees. When washing silk, avoid hot water and bio wash at all costs.
To make the material last long do not wring to dry and air drying the silk is preferred.
For a good night's sleep in silk look-up for covers of pillows and duvets as well as sheets from the Mayfairsilk collection which is OEKO-Tex Standard 100 certified, is made from the highest grade 6A Mulberry silk and comes in a variety of colours, momme and styles.
Browse the collection here.